THANK YOU!
The Grand Ledge Board of Education unanimously approved placing two bond proposals on the November 6, 2018 ballot, and YOU -- THE GRAND LEDGE COMMUNITY -- VOTED TO APPROVE BOTH BONDS!
This page will continue to be updated with more information, and you can learn more by following the district's social media: Facebook and Twitter.

Looking for Current Requests for Bids or Proposals for Bond Projects? Please visit this page for current requests for bids or proposals for bond projects.
Community Bond Presentations
6:00 p.m., Thursday, October 10 -AND- 6:00 p.m., Wednesday, October 16
Sawdon Administration Building, 220 Lamson Street, Grand Ledge 48837
All are welcome to attend! Learn about the upcoming construction at Beagle and Holbrook as well as view visual architectural renderings for the first phase of the bond improvements. All are welcome to see the exciting plans for the future of Grand Ledge Public Schools.
From the 2019 Fall INSIDER - August 11, 2019

See the entire 2019 Fall INSIDER here.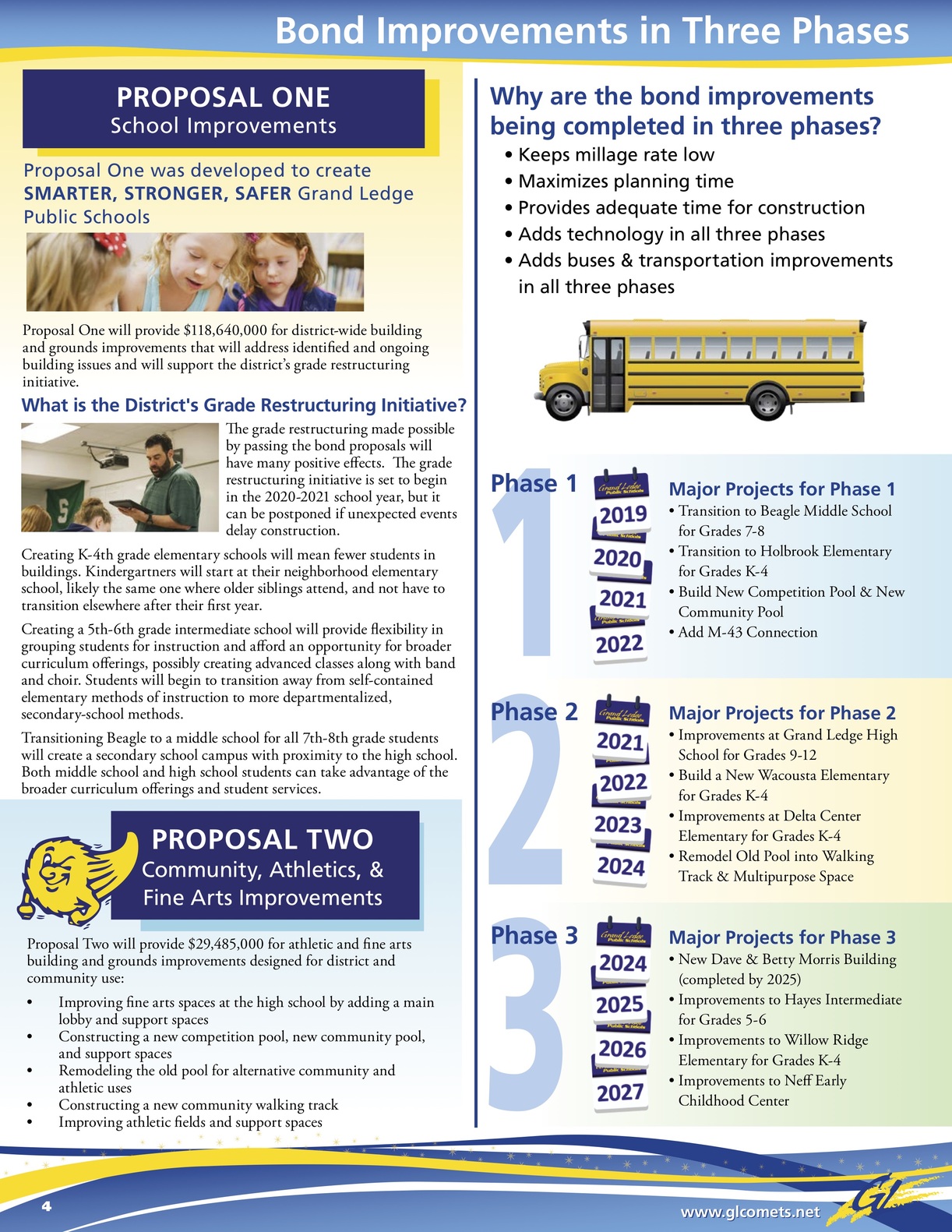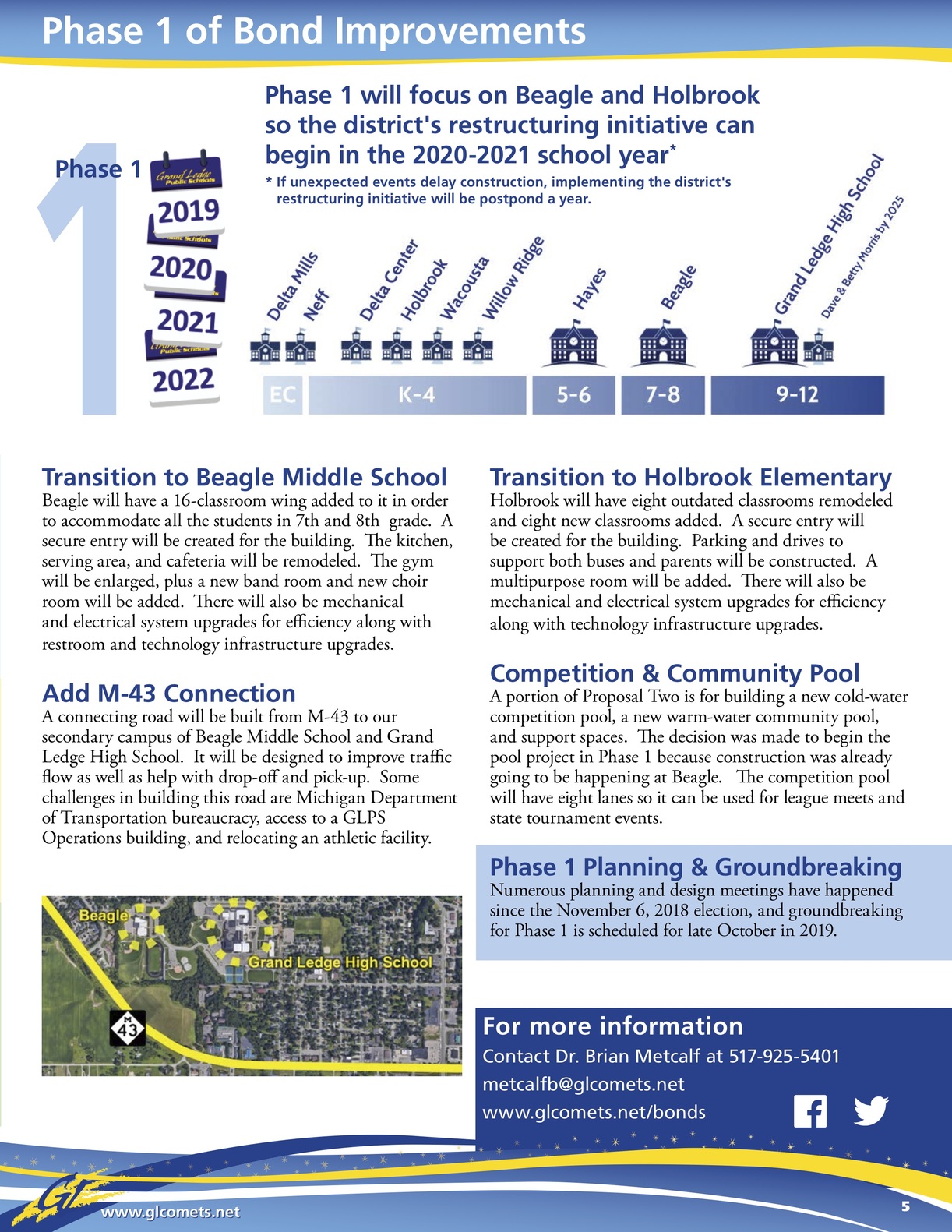 From the 2019 Spring INSIDER - April 7, 2019

See the entire Spring 2019 INSIDER here.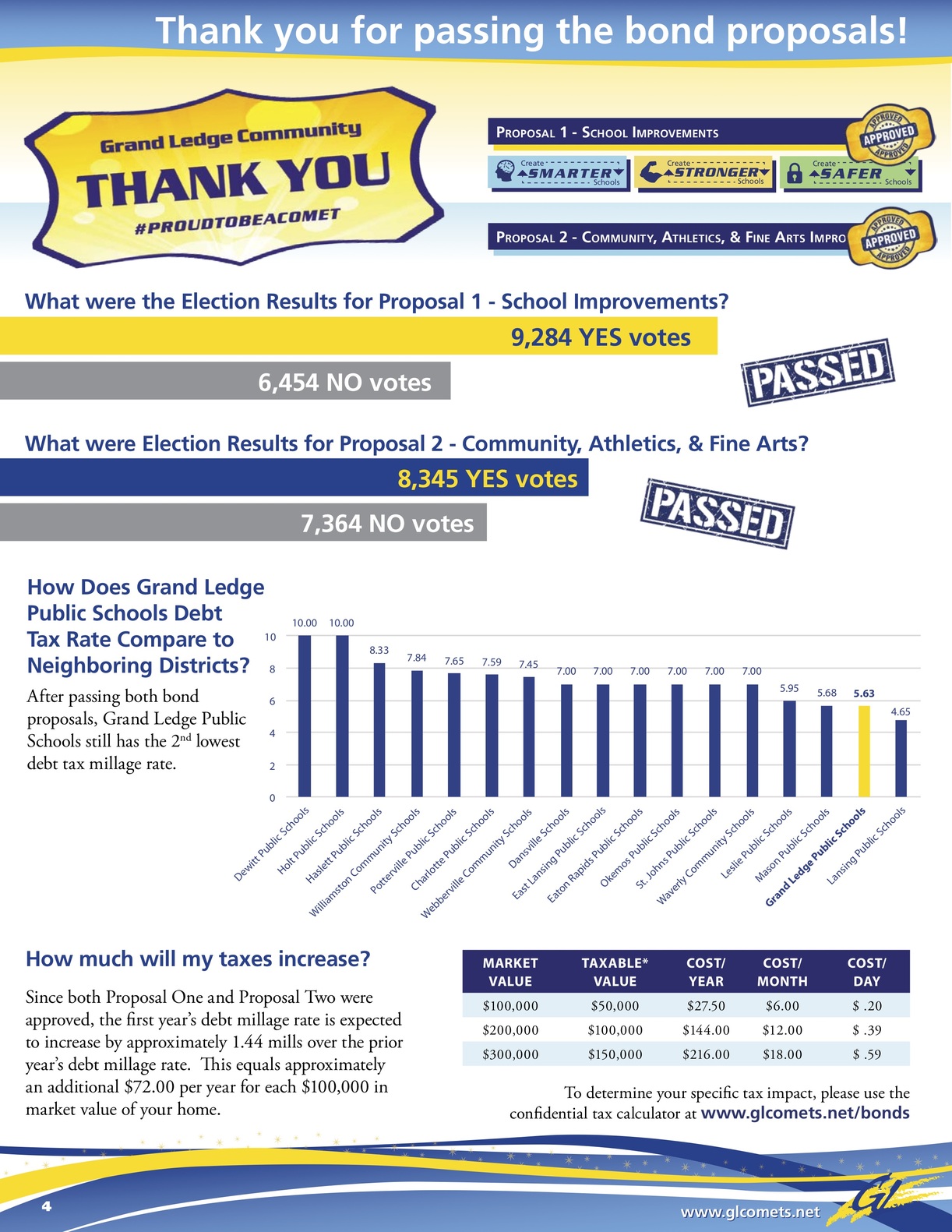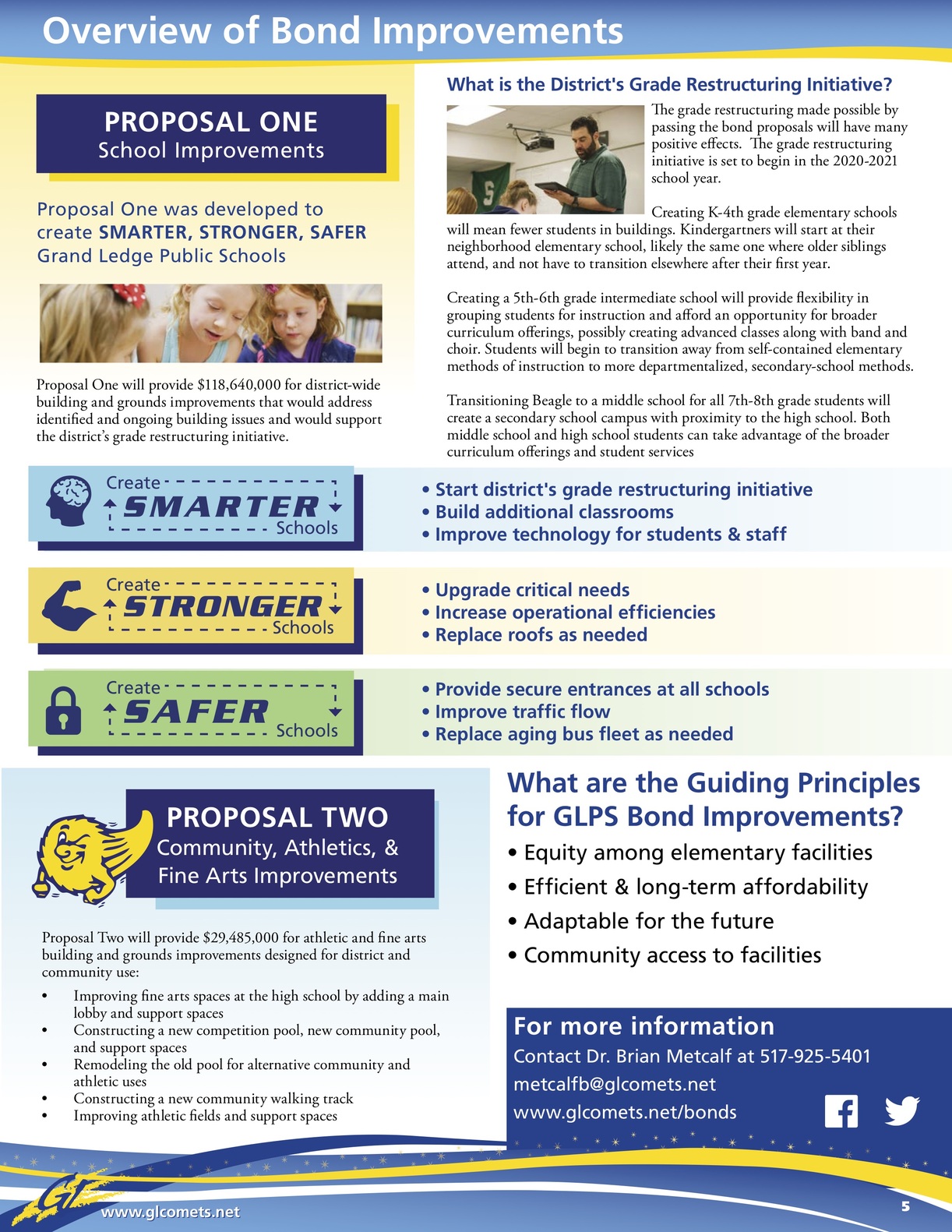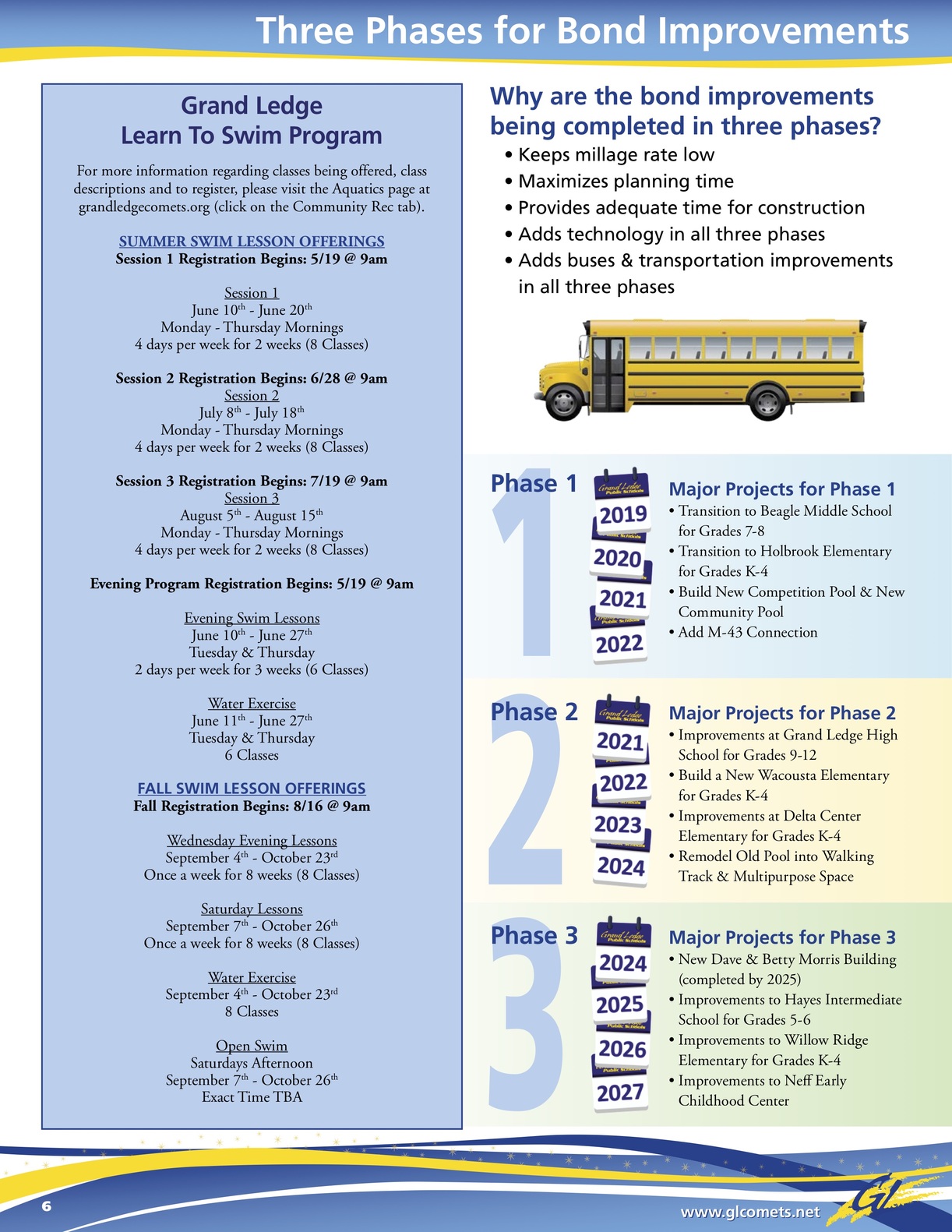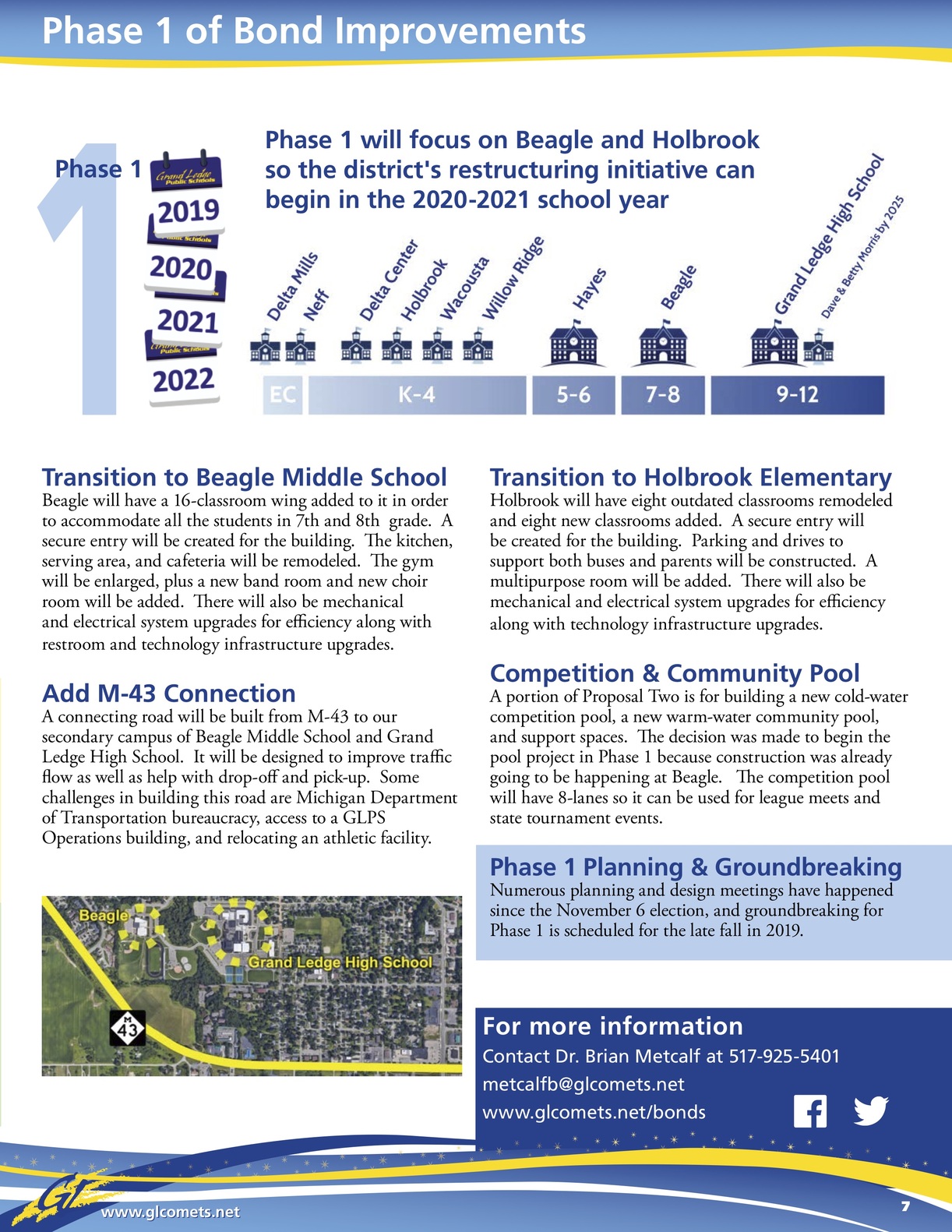 Community Bond Presentations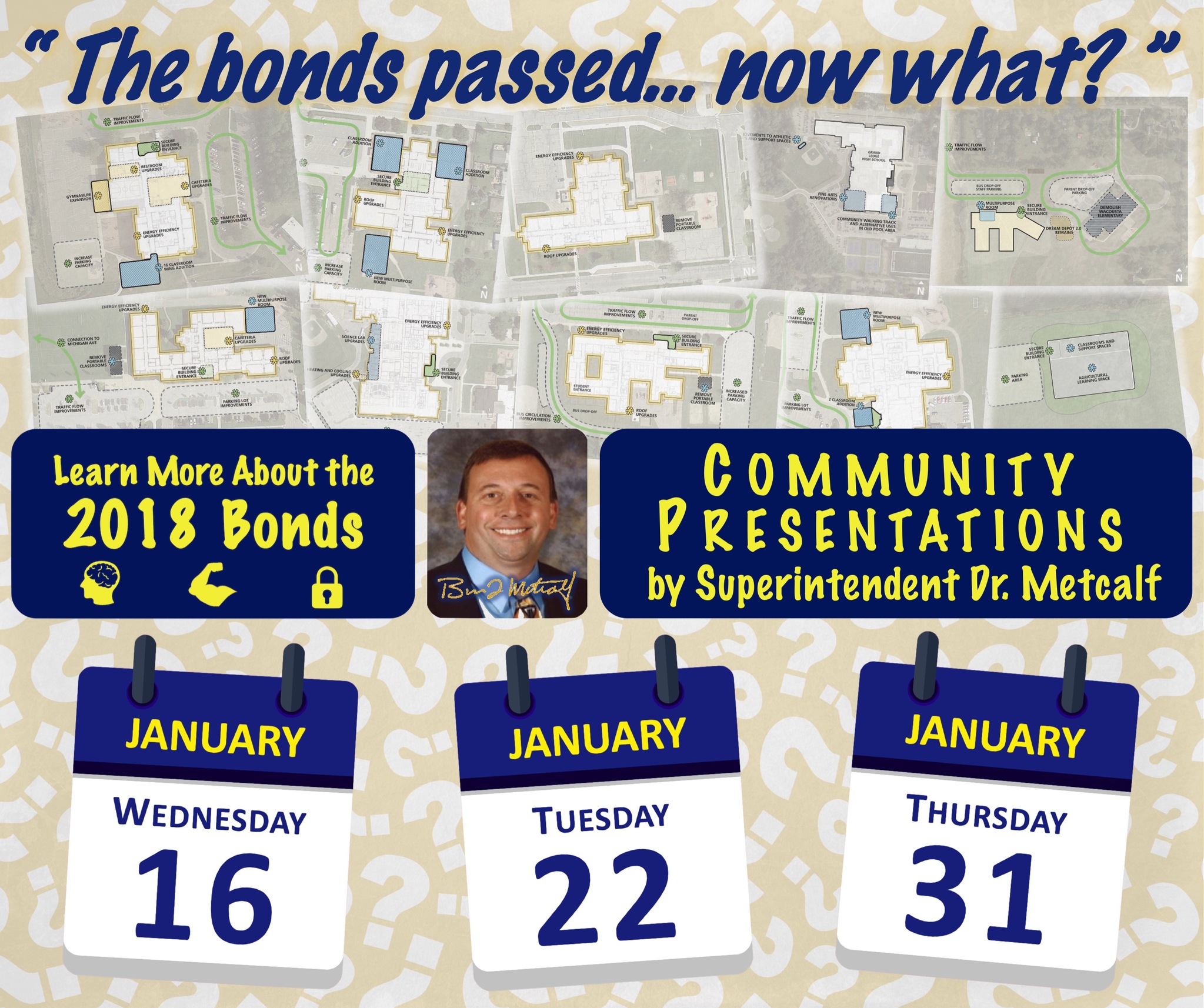 The Bond Proposals


Proposal One was developed to create SMARTER, STRONGER, SAFER Grand Ledge Public Schools. Proposal One would provide $118,640,000 for district-wide building and grounds improvements that would address identified and ongoing building issues and would support the district's grade restructuring initiative.

Proposal Two would provide $29,485,000 for athletic and fine arts building and grounds improvements designed for district and community use.
Overview of Both Bond Proposals - 3:58
District's Grade Restructuring Initiative - 1:30
Paid for by Grand Ledge Public Schools, 220 Lamson Street, Grand Ledge, Michigan 48837