Communications
Welcome!
Communications Department

Grand Ledge Public Schools is "A Community Committed to Excellence," and I am proud to be able to share with you information about our school district and how it works towards its mission.
Thanks,



John Ellsworth
Distribution of Flyers
Sharing information about programs and opportunities is an important part of enacting school board policy GP203: Civic Trusteeship, which indicates Grand Ledge Public Schools will work with groups "to develop partnerships to enhance education programs and provide for diverse extra-curricular activities."
Some administrative rules and practices have been put in place regarding sharing information, and the following is from the Certified Staff Handbook:
All flyers to be distributed to students or displayed in a school must first be approved by the Communications Office or the Superintendent's Office.
If approved, flyers advertising programs offered by a nonprofit or public entity may be distributed to students and may be made available to students and parents through a display in the school.
Flyers advertising programs offered by private (for profit) individuals, groups, or organizations shall not be distributed to students, but may be approved and made available to students and parents through a display in the school.
Freedom of Information Act (FOIA)
The information you are seeking may be accessible on our website and may not require you to submit a Freedom of Information Act (FOIA) request. Please navigate this website using the menus and/or search box. If you can not find the information you seek you may submit a written FOIA request... learn more about the FOIA process here.
Messages from the Communications Office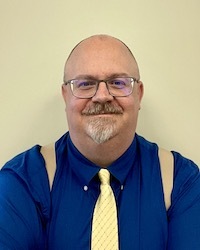 John Ellsworth
Director of Communications
(517) 925 - 5414
fax (517) 925 - 5416