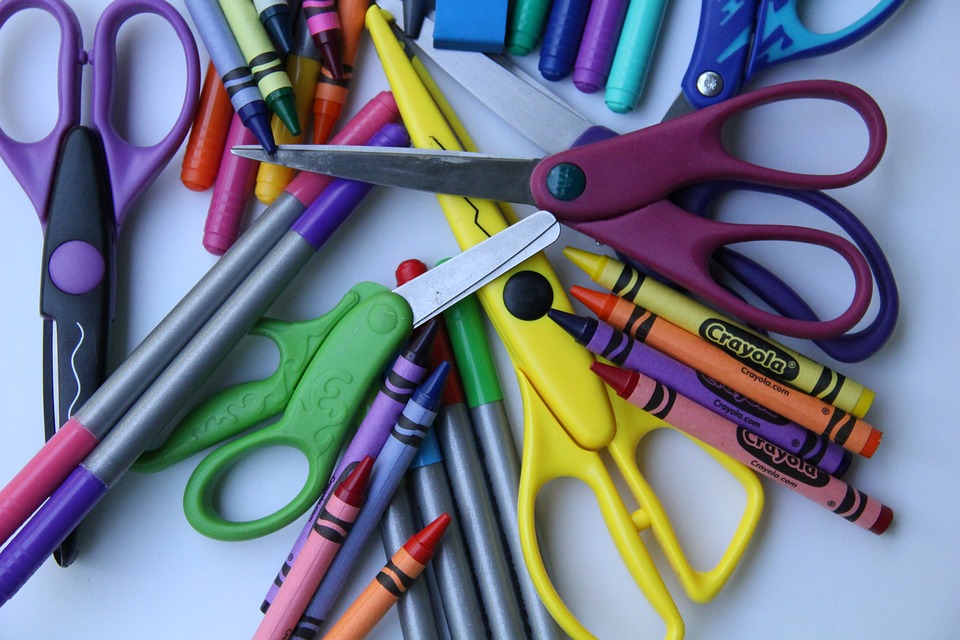 Student Supply Lists
Delta Center Student Supply Lists for the 2020-2021 School Year
Below, please find a suggested list to help your child's success for our virtual start to the school year. Some teachers have added a list for when we return to school. Please know we will update any supplies needed when we return if you do not see that for your child's grade. Thank you for all you do to help your children and our family at Delta Center be successful! We appreciate you!
First Grade
Welcome to First Grade at Delta Center! We are excited to meet you in the fall! Below is a general supply list for first graders.
Crayons & Markers
Glue sticks
Scissors
Pencil box
Ream of white copy paper
Notebook
Pink erasers
Folder
Pencil sharpener
Pencils
Dry erase board (optional; can be found at the Dollar Store)
Dry erase marker
Headphones (to help keep the background noise down while on Zoom calls)
Second Grade
Hi Second Grade Families! Here are the suggested supplies that your child will use for second grade. These will both be used at home and at school when we return to in-person learning.

2 wide-ruled composition notebooks
5 folders of different colors with pockets (1 for each subject)
2 boxes of #2 Ticonderoga pencils
1 pack of 24 crayola crayons
1 pencil box
1 pair of scissors
Glue sticks
Black Expo dry erase markers (no colors)
One pair of headphones
Third Grade
Your future third grade teachers can't wait to meet you in the fall! Here is a suggested list of supplies that will be helpful to have as we begin!
1 composition notebook
Spiral notebooks (optional)
Dry erase board (optional)
Dry erase markers (optional)
Pencils
Pencil sharpener
Erasers / eraser caps
Crayons
Colored pencils
Markers (optional)
Glue sticks
Scissors
Pencil box or bag
Headphones of earbuds (for online lessons)
Fourth Grade
Welcome to Fourth Grade! This is definitely an unconventional start to the school year, but we look forward to getting to know you and your students better soon. We have been getting questions about school supplies and we have a few suggestions for things we will use online and when we return to the classroom. In addition, there are a few supplies for the classroom that we always run short of. If you feel you can supply some of these when we return to the classroom, that would be greatly appreciated. *If you are unable to purchase these supplies, please don't hesitate to let us know. We will do our best to make them available to your student. Thank you, The Fourth Grade Team
Suggested Supplies for the Online start (plan to bring these when we return.)
Colored pencils
#2 pencils
Small, hand-held pencil sharpener with cover (NOT battery operated)
2 Ball Point Pens (one red and one green)
3 spiral notebooks
Small whiteboard and dry erase markers (check the dollar store)
A small eraser or sock for cleaning whiteboards
Student scissors
Pencil box to organize supplies
1 package of pencil-top erasers or pink rectangle eraser
Clear ruler with both inches and centimeters
You may want to consider a set of inexpensive headphones or earbuds with a mic if you have multiple students and/or parents in meetings simultaneously.
Additional Suggested Supplies For Our Return To The Classroom
Backpack to carry everyday
Over-sized hand-me-down shirt with student's name for Art class
Water bottle with a snap on top for individual use to be taken home daily
3 highlighters in different colors
1 package of sticky notes- lined or unlined
Glue stick
Extra Dry Erase Markers
Small Hand Sanitizer for desk
*Please do not bring binders or trapper keepers, as they do not fit in our desks
Classroom Wishlist for when we return:
* Kleenex for classroom use (a soft tissue can be a beautiful thing!) And sanitizing wipes to clean desks
Fifth Grade
Suggested Supplies for Distance Learning, Trimester 1: September - December 2020
Headphones or earbuds
Colored pencils
Highlighter
Scissors
Pencils
Hand held pencil sharpener
Dry erase board marker and cloth to use as an eraser
Sticky notes
3 spiral notebooks and 3 pocket folders (Language Arts, Math, Science & Social Studies (shared)
-OR- 1 larger multi-subject spiral notebook and 3 pocket folders (*due to the anticipated social distancing requirements when we return to face-to-face learning, binders (regular or zipper style) will not be permitted. All materials will need to fit into student desks.
Thank you!
Sixth Grade
Welcome to 6th grade at Delta Center! Even though this year is going to look very different as we start the school year; some things haven't changed at all. We are looking forward to getting to know our students, learning together and growing together. Along with the school supplies listed below, be sure to bring your curiosity about the world and an openness to trying something new. We look forward to meeting you!
-The 6th Grade Team
6th Grade Classroom Supply List:
Zippered Three-Ring Binder - to hold loose leaf paper, a pencil pouch and folders (see below).
Paper – about 50 sheets of loose leaf wide-ruled lined paper for three-ringed zippered binder.
Pencils and Pencil Pouch- a pencil pouch for the 3-ring binder filled with sharpened pencils.
Art supplies in a Pencil Box – colored pencils/markers/scissors/glue sticks, etc. in a pencil box. It does NOT need to fit in the binder.
Spiral Notebook (1) - one 60 page notebook for Writing. (We will be decorating the cover of this notebook, so a plain, solid colored cover works best.)
For when we are back in the classroom - all of the above, plus:
Pocket Folders (5) - one for each academic subject: Math, Science, Social Studies, Reading and Writing/Spelling. These should fit into the student's binder.
Index cards – any size, any color; 1 pack used for vocab flash cards
Calculator: TI30XIIS recommended but not necessary (teacher has a class set for classroom use)
Homeroom Teachers always appreciate donations of Disinfecting Wipes or Kleenex.