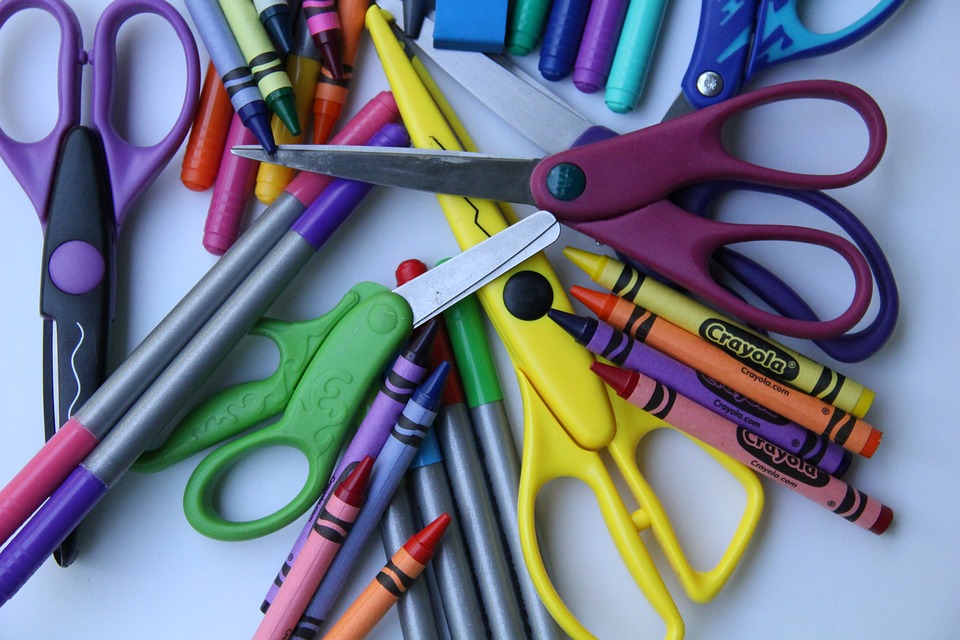 Student Supply Lists
Kindergarten/Begindergarten Supply List
Holbrook Suggested Begindergarten/Kindergarten Supply List 2022-2023
8 Glue Sticks
Expo Fine Tip Markers
1-2 Boxes Crayola Markers (Broad Lines, Primary Colors)
1 Box Crayola Skinny Markers
25 page protector sheets
1 Pack Crayola Crayons
1" poly covered 3 – ring binder
Baby Wipes
1 box of tissues
Backpack – large size (no wheels please) – label with child's name
Set of extra clothes (underwear, socks, pants/ shorts, shirt) – put in large Ziplock baggie & label with child's name
Holbrook First Grade Suggested Supply List 2022-23
Please send the following items to school with your child on the first day of school or as soon as you are able too.
Community Supplies- Please do not personalize or get overly decorative items.
2 heavy duty plastic folders with pockets- (1 yellow, 1 red)
1 pack of 12 pencils- Ticonderoga Brand is preferred
1 box 24 count Crayola crayons
4 fine tip black dry erase markers- Expo is preferred
1 large boxes of Kleenex (no lotion) o2 jumbo glue sticks (Elmer's preferred)
Please label the following items for individual use.
1 strong hanging backpack (large enough for winter gear & folders) o1 pair headphones for use with iPads- no earbuds (kids standard size, no bling, horns or stuffing)
1 lunchbox (if planning to bring lunch)
Water bottle
Class donations of the following items are appreciated!
Ziplock baggies (2 gallon, gallon, quart, sandwich)

Plastic spoons or forks

Skin colored crayons or markers (Crayola)

Pencil top erasers

Thin black dry erase markers

Post it notes
The following items are suggested to have at home for homework:
Crayons
Scissors
Glue stick
Ruler
Pencils
The first grade teachers will also have Amazon Lists where items can be purchased and sent to the school.
Holbrook Elementary Suggested 2nd Grade Supply List 2022-2023:
1 box 24-count crayons*

1 pencil box*

1 pair of scissors*

1 box of markers or colored pencils (optional)*

headphones*

2 glue sticks

1 box of Ticonderoga pencils (preferable sharpened)

4 black thick tip Expo markers

Bulk size non-perishable snacks (for students that forget their snacks)

1 box of tissues

If your family is willing and able, our classroom would benefit from sandwich, snack, quart, and gallon sized zip lock baggies (feel free to purchase one of the four options).
*These items can be labeled with your child's name.
Holbrook Elementary Suggested 3rd Grade Supply List 2022-2023
2 Composition notebooks (not spiral bound)
Sharpened #2 pencils (at least 12)
Pencil Sharpener (manual with shaving container)
Crayola Crayons- 2 boxes of 24 crayons
Crayola Colored Pencils- 2 boxes of 12 count
Crayola Markers- 8-pack of basic colors, fine or broad tipped
3 two-pocket folders (plastic is preferred but paper folders are fine)
Dry Erase markers (5+) fine tip, black
Highlighter markers (2+) fine or fat tipped, any color
Scissors
Glue sticks (6 or more)
Pencil pouch to hold personal items – must fit inside desk drawer
Erasers-pencil topper or other style
Deck of playing cards and plastic soap container or plastic crayon box to hold the cards
Boxes of tissues*
Disinfecting Wipes*
Post-it notes (variety of sizes)*
USB mouse (not wireless)*
Headphone/earbuds*
* - if you are will/able to purchase