ENROLL TODAY!
Click here to begin to enroll your child at Grand Ledge Public Schools!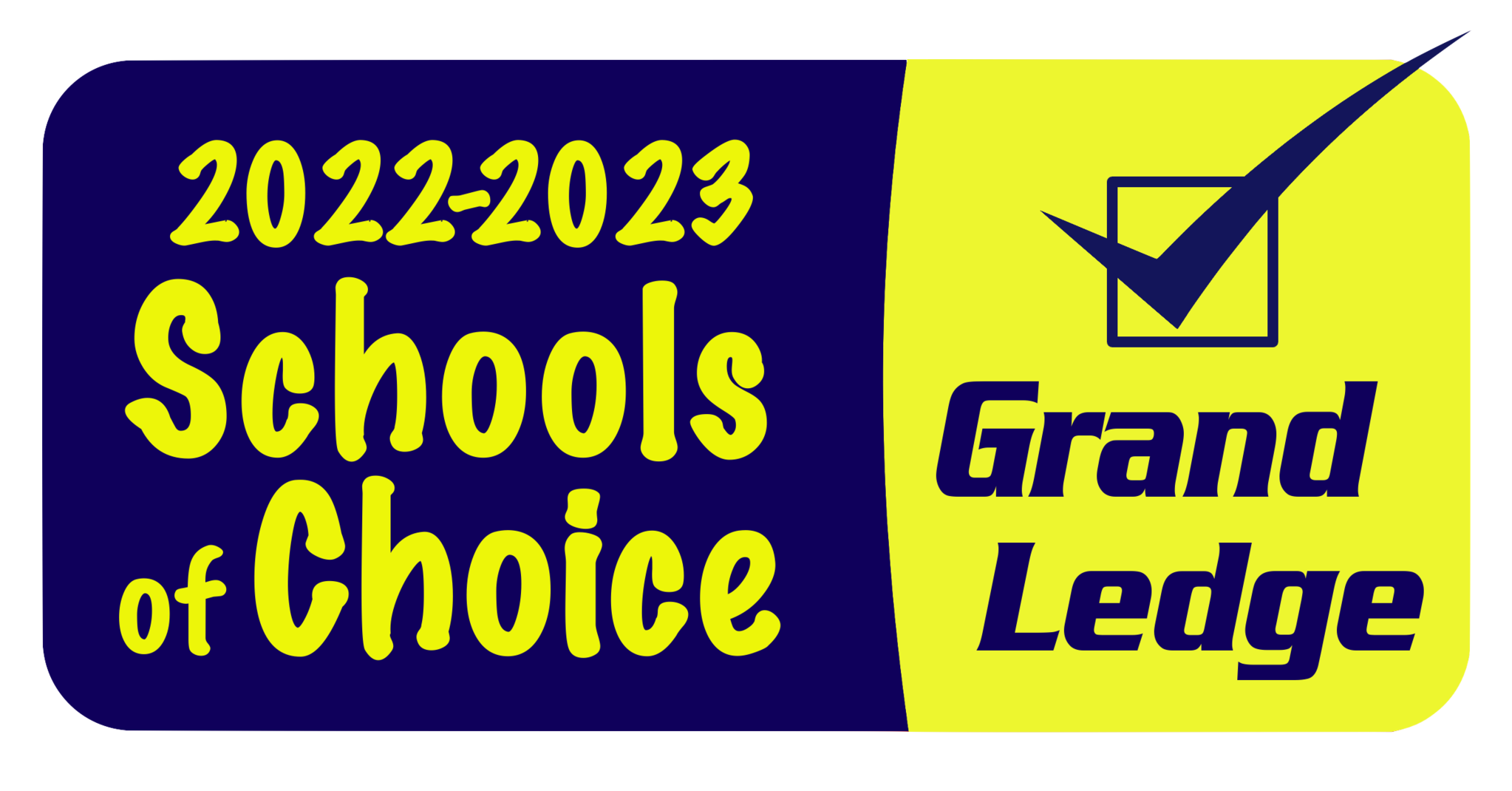 The district's participation in the Schools of Choice Program is determined by the Board of Education each year, and for the 2022-2023 school year the Board allowed unlimited schools of choice for grades K-9. (Grades 10-12 may still apply as Release Students.) Upon completion of the online application, you will receive an email explaining the next steps.
The Schools of Choice Application must be submitted between 8:00 a.m., Monday, April 18, 2022, and 10:00 p.m., Sunday, August 14, 2022.
IMPORTANT: Transportation to and from our district will be the responsibility of the parent.

Share with Our Schools
Please share your thoughts with us. Please send us a message.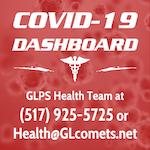 The COVID-19 dashboard has information for reporting positive COVID-19 cases, the table of school associated cases, mitigation measures, and more
Non-Discrimination Policy
Operational Board Policy EIR602: Non-Discrimination states, "Grand Ledge Public Schools shall provide equal opportunity and shall not discriminate in matters of employment or enrollment on the basis of age, religion, race, color, national origin, gender/sex, sexual orientation, disability, height, weight or marital status in its programs, services or activities."
Titles VI and VII of the Civil Rights Act of 1964
Titles VI and VII of the Civil Rights Act of 1964 prohibit discrimination on the basis of race, color or national origin. Please direct any inquiries that you may have to:
Assistant Superintendent of Human Resources & Operations
Dr. Steven Gabriel
(517) 925-5406
GabrielS@GLcomets.net
Title IX & Section 504
Title IX of the Education Amendments of 1972 and Section 504 of the Rehabilitation Act of 1973 prohibit discrimination on the basis of gender or handicap. Here is the full Title IX Sexual Harassment Policy for GLPS. Here are the Title IX training materials from Thrun Law Firm used at GLPS. Please direct any inquiries that you may have to:
Assistant Superintendent of Human Resources & Operations
Dr. Steven Gabriel
(517) 925-5406
GabrielS@GLcomets.net
Inquiries related to discrimination on the basis of disability should be directed to:
Executive Director of Special Services
Sara Holding
(517) 925-5410
HoldingS@GLcomets.net