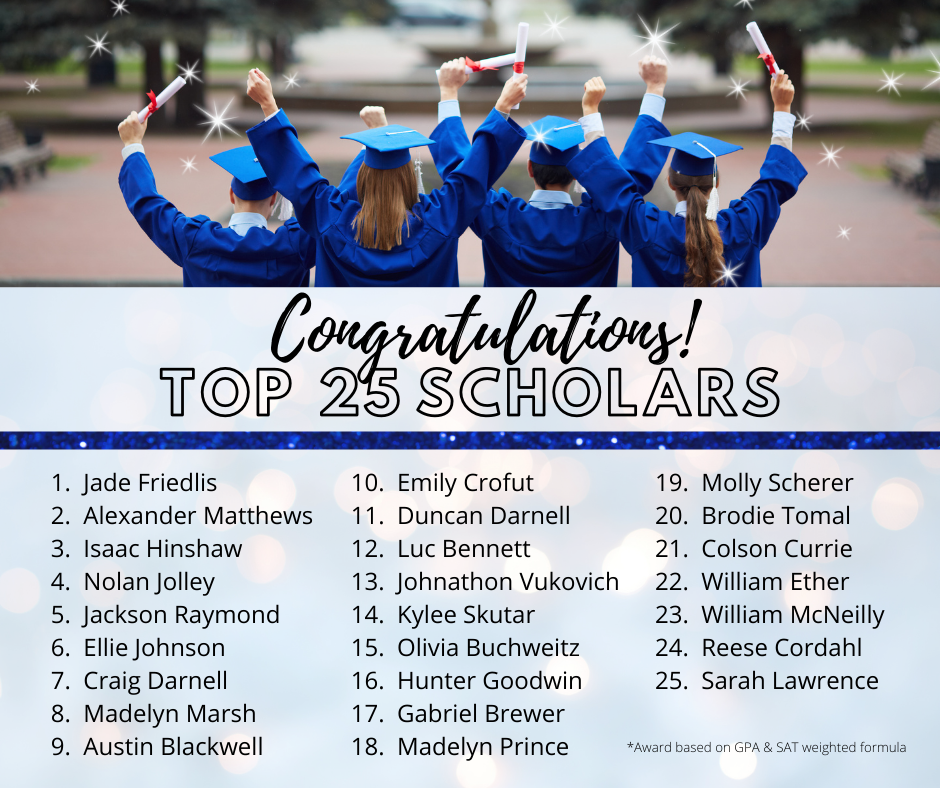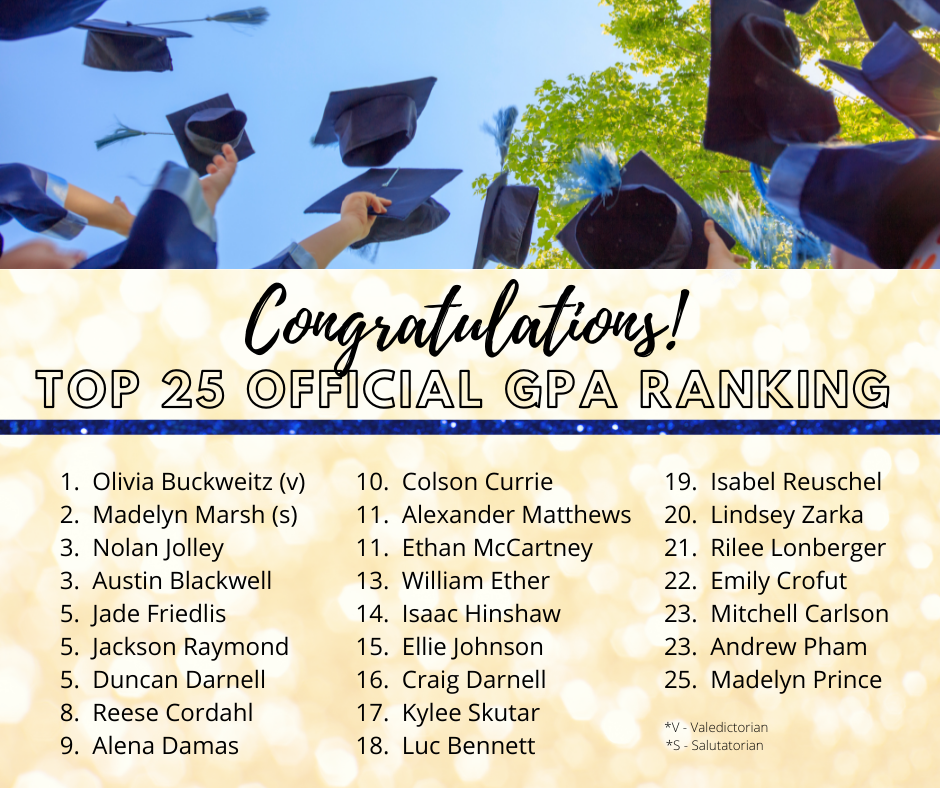 To read the full two-page document, please click HERE: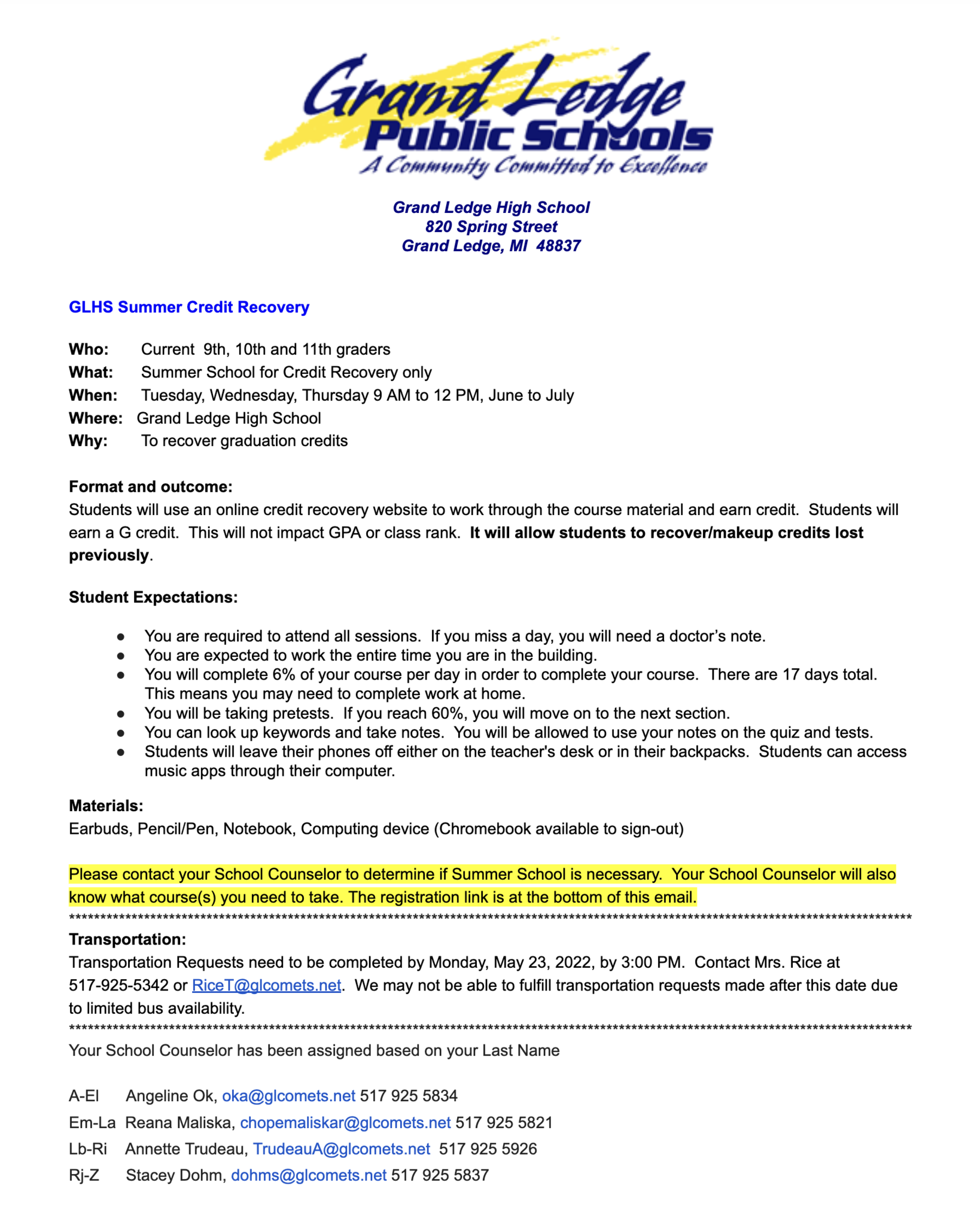 Third Trimester

Normal Bell Schedule
Main Office Phone: (517) 925-5815

FAX - 517-925-5829

Attendance Phone: (517) 925-5818

Student Services: (517) 925-5900

FAX - 517-925-5934




SCHOOL ANNOUNCEMENTS


Senior Recognition Ceremony
Tuesday, May 24th at 8:30 AM

The Senior Recognition Ceremony will be held in the HS Auditorium from 8:30 AM to 10:30 AM. All seniors and parents are invited to attend. Students who wish to be part of this ceremony must complete an Accomplishment Card and return it to the Student Services office by Wednesday, May 11. Students must dress appropriately. No shorts, jeans, tennis shoes or flip flops. Graduation gowns and collars are worn at this ceremony. Caps will not be worn. Seniors meet in the New Gym by 8:00am.

Graduation 2022 - Letter to Parents (click on letter below)


Graduation caps & gowns, announcements and more

Herff Jones is the official provider of Grand Ledge High School graduation announcements, caps & gowns, senior soft goods, diploma frames, and class rings. All graduation participants will need to wear the Grand Ledge cap & gown for the ceremony, which will take place at the MSU Breslin Center on June 10, 2022.

Please place your order as soon as possible.

Orders may be placed at: highschool.herffjones.com

Jostens Yearbook for 2021-22!
This year we are switching to Jostens Yearbooks and are headed back to a spring delivery. Books will be here by the seniors' last day of school, and the spring supplement will be here by their graduation day. Every single student will have their yearbook and tip in by the end of the 2021-2022 school year.
The yearbooks for the 2021-2022 are now on sale for $85 plus tax.
⇒ To order a yearbook, go to www.jostensyearbooks.com and follow the instructions. On the website, you can personalize the yearbook with a signature line, accessories, and icons to go on the book.
Career Prep Center Students
Not sure if you have to attend LCC when GLHS has an amended schedule? Click here to find out!


Student News
May 20th, 2022


If a work permit is needed during this time that we are in a virtual learning setting:
Please select and print your permit from the links below.

Fill out your portion - section #1 at the top (include a parent's signature).

Have the employer fill out section #2.

Stop by the high school Monday-Friday (8:00am - 3:00pm), ring the buzzer at the far left side of the front doors and we will be happy to verify and sign your permit for you.
Minors UNDER 16 years of age Work Permit
Minors 16 & 17 years of age Work Permit
SchoolMessenger Communication Settings

Grand Ledge Public Schools uses SchoolMessenger to communicate with families regarding school closings, school events, food service balances, student attendance and many other important notices. Parents/guardians may now establish how our system communicates with them.
Top 25 Scholars & Top 25 GPA Ranked Students
Congratulations to the Class of 2022 Top 25 Scholars
1

Jade Friedlis

10

Emily Crofut

19

Molly Scherer

2

Alexander Matthews

11

Duncan Darnell

20

Brodie Tomal

3

Isaac Hinshaw

12

Luc Bennett

21

Colson Currie

4

Nolan Jolley

13

Johnathon Vukovich

22

William Ether

5

Jackson Raymond

14

Kylee Skutar

23

William McNeilly

6

Ellie Johnson

15

Olivia Buchweitz

24

Reese Cordahl

7

Craig Darnell

16

Hunter Goodwin

25

Sarah Lawrence

8

Madelyn Marsh

17

Gabriel Brewer

9

Austin Blackwell

18

Madelyn Prince
Congratulations to the Class of 2022 Top 25 Official GPA Ranked Students
1

Olivia Buchweitz (V)

10

Colson Currie

19

Isabel Reuschel

2

Madelyn Marsh (S)

11

Alexander Matthews

20

Lindsey Zarka

3

Nolan Jolley

11

Ethan McCartney

21

Rilee Lonberger

3

Austin Blackwell

13

William Ether

22

Emily Crofut

5

Jade Friedlis

14

Isaac Hinshaw

23

Mitchell Carlson

5

Jackson Raymond

15

Ellie Johnson

23

Andrew Pham

5

Duncan Darnell

16

Craig Darnell

25

Madelyn Prince

8

Reese Cordahl

17

Kylee Skutar

* V=Valedictorian

9

Alena Damas

18

Luc Bennett

* S=Salutatorian
The GLHS Main Office is open from 8:00 AM - 3:30 PM (Monday-Thursday), and 8:00 AM - 3:00 PM (Friday)
Keep up to date with Daily Bulletins through PowerSchool. Simply click HERE!
You can also download the Parent / Student mobile app so you can see your student's grades and attendance, in addition to the Daily Announcements.
GLHS Bands & Comet Marching Band
Please click here for the band calendar, private lessons, marching band info. and more!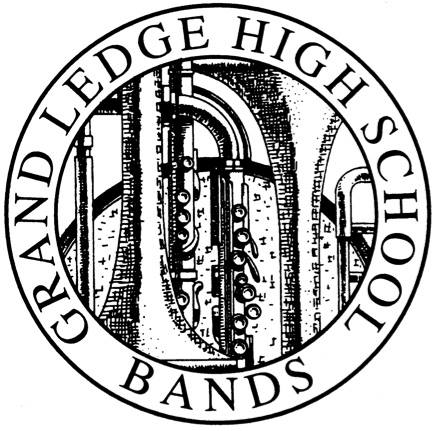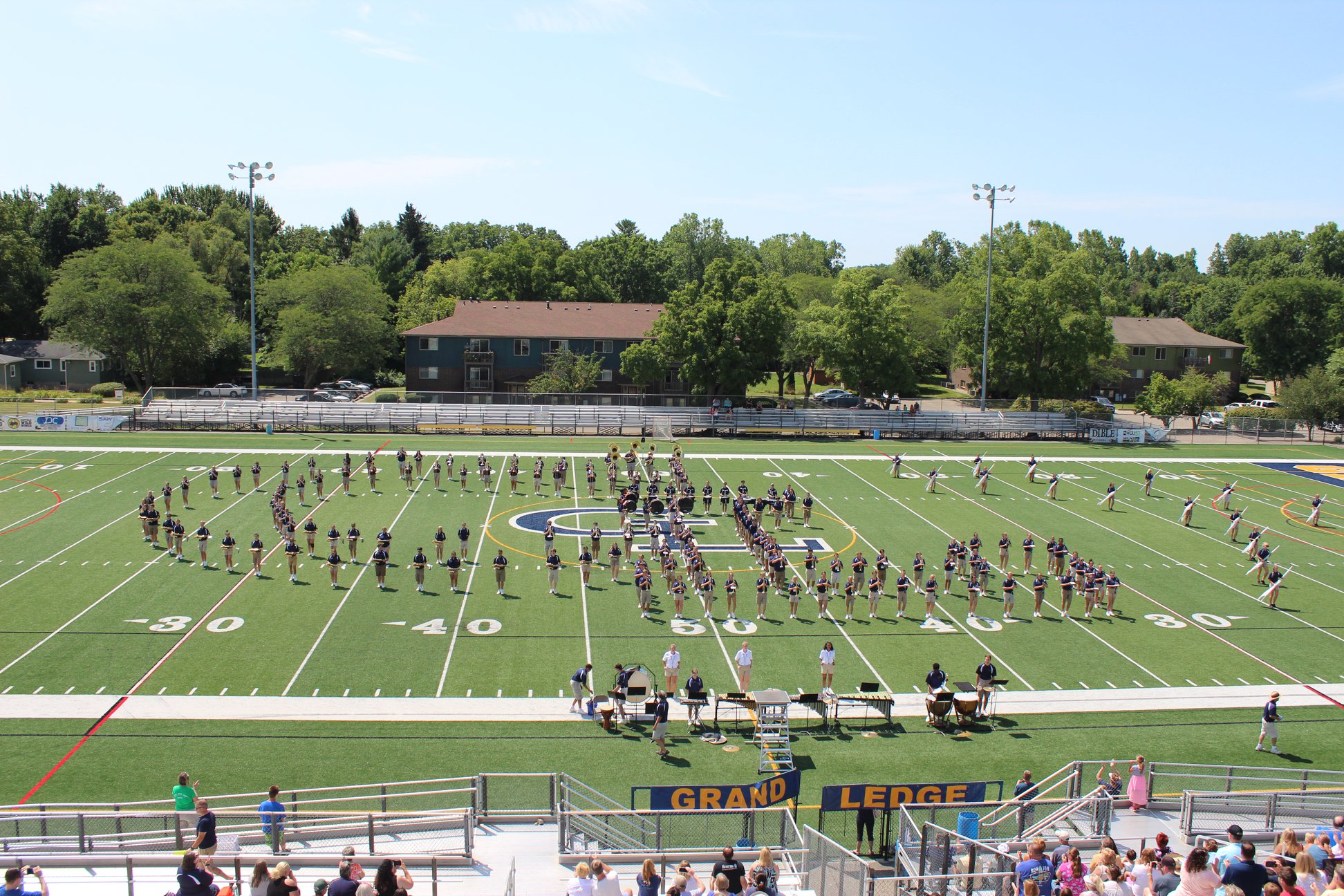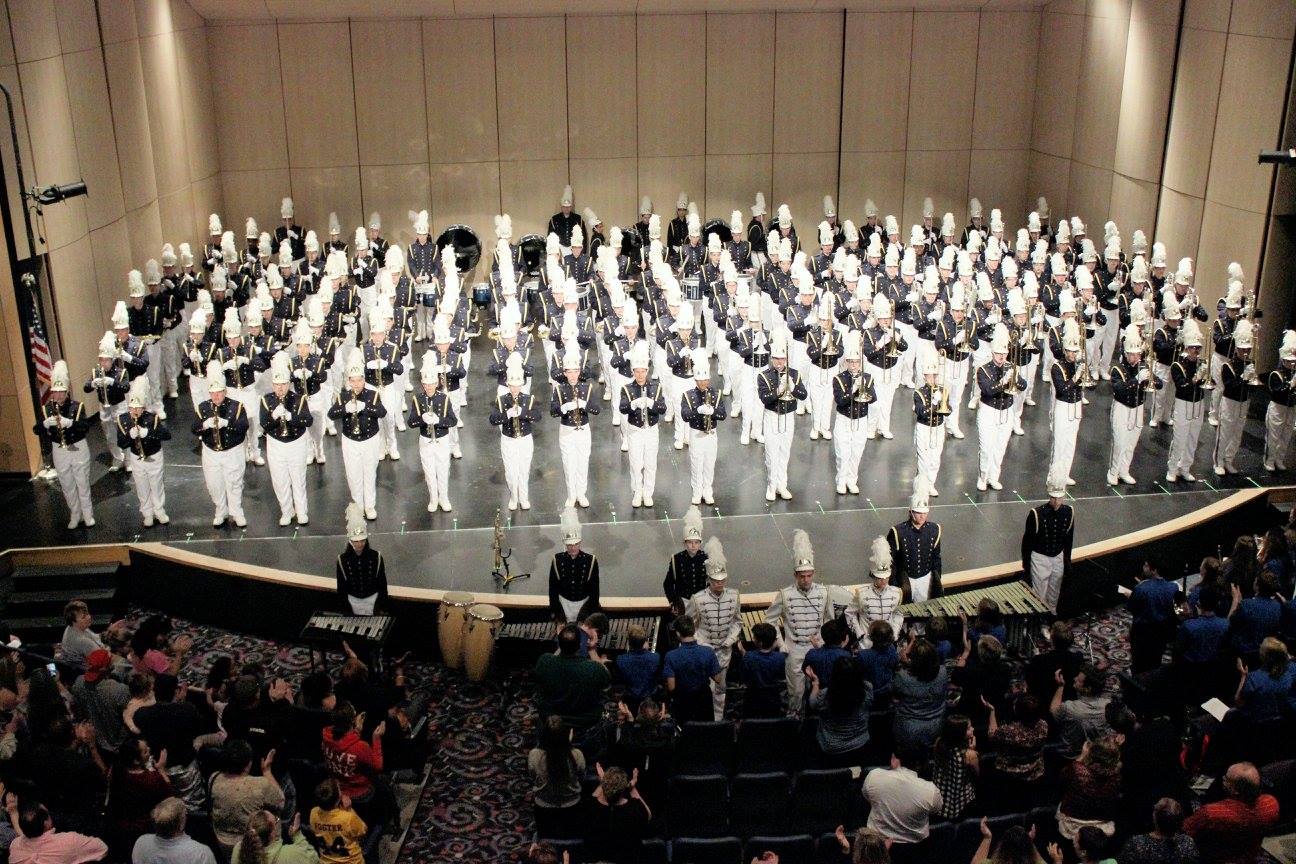 GLHS Athletics: Events, Cancellations, Delays & More
School Hours: Normal, 2 Hr Delay, Half Day AM & Comet Pride
Normal Class Schedule
1st Hour - 8:02 - 9:11
2nd Hour - 9:18 - 10:26
A Lunch - 10:26 - 10:56
3rd Hour A - 11:03 - 12:12
3rd Hour B - 10:33 - 11:42
B Lunch - 11:42 - 12:12
4th Hour - 12:19 - 1:27
5th Hour - 1:34 - 2:42


2 Hr Delay Schedule
1st Hour - 10:02 - 10:48
2nd Hour - 10:55 - 11:39
A Lunch - 11:39 - 12:09
3rd Hour A - 12:16 - 1:00
3rd Hour B - 11:46 - 12:30
B Lunch - 12:30 - 1:00
4th Hour - 1:07 - 1:51
5th Hour - 1:58 - 2:42


Half Day AM
1st Hour - 8:02 - 8:34
2nd Hour - 8:41 - 9:11
3rd Hour - 9:18 - 9:48
4th Hour - 9:55 - 10:25
5th Hour - 10:32 - 11:02
Comet Pride Schedule
1st Hour - 8:02 - 9:36
2nd Hour - 9:43 - 10:45
A Lunch - 10:45 - 11:15
3rd Hour A - 11:22 - 12:24
3rd Hour B - 10:52 - 11:54
B Lunch - 11:54 - 12:24
4th Hour - 12:31 - 1:33
5th Hour - 1:40 - 2:42