Main Office Phone: (517) 925-5815

FAX - 517-925-5829

Attendance Phone: (517) 925-5818

Student Services: (517) 925-5900

FAX - 517-925-5934



2021-2022 Class Registration
Open now through Friday, May 21, 2021

Students in grades 8 - 11 now have the opportunity to select courses for the 2021-22 school year and should check their school email for information. Students need to log into their student PowerSchool account using a web browser (not the app).

GLHS 2021-22 Course Book

Graduation Requirements Checklist

How to Register For Classes - Instructions
PowerSchool Class Registration Video
View the video below for step-by-step instructions.


CLICK HERE for the complete list of school announcements.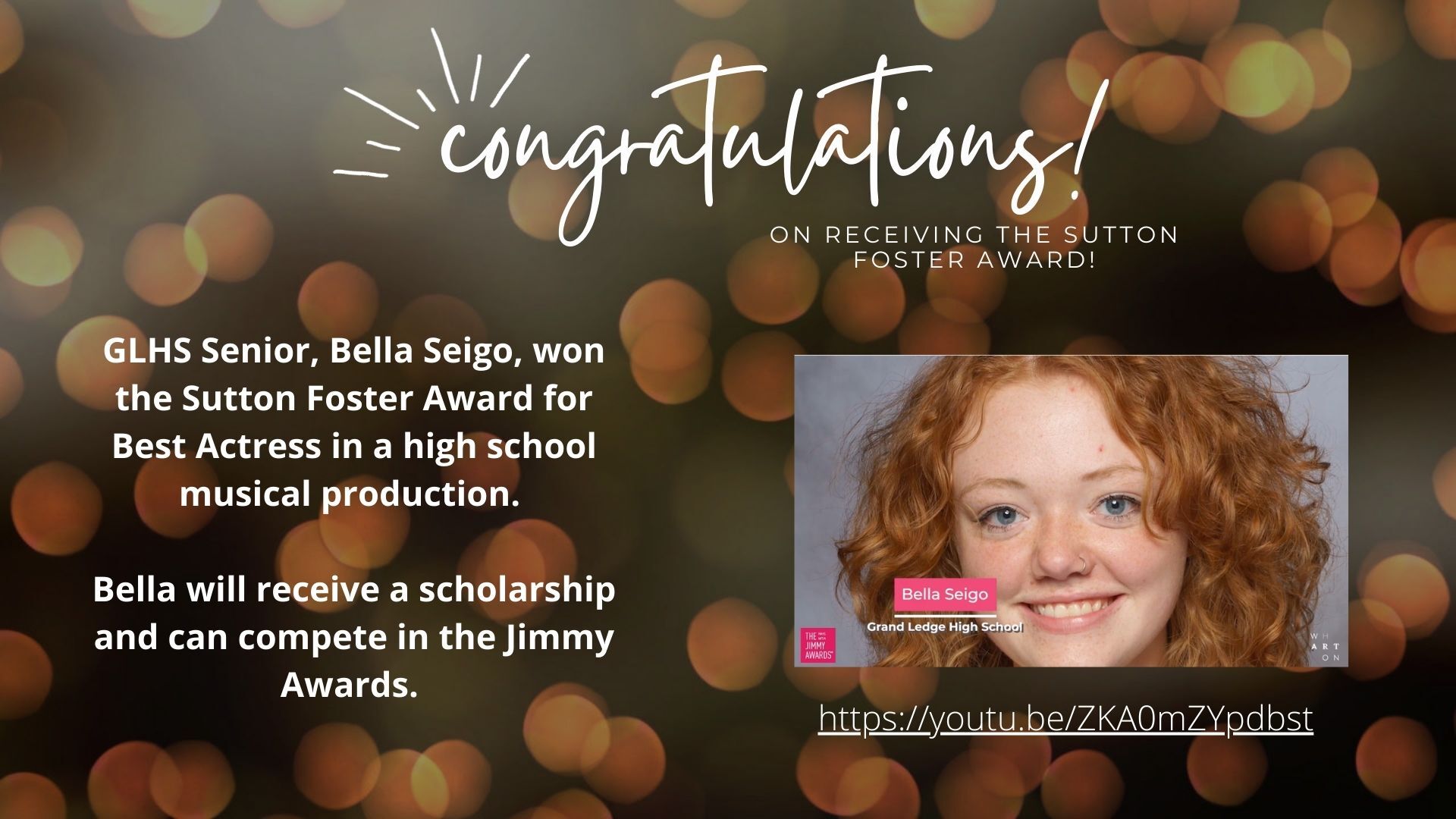 Congratulations to Bella Seigo, who won the Sutton Foster Award!!
https://youtu.be/ZKA0mZYpdbs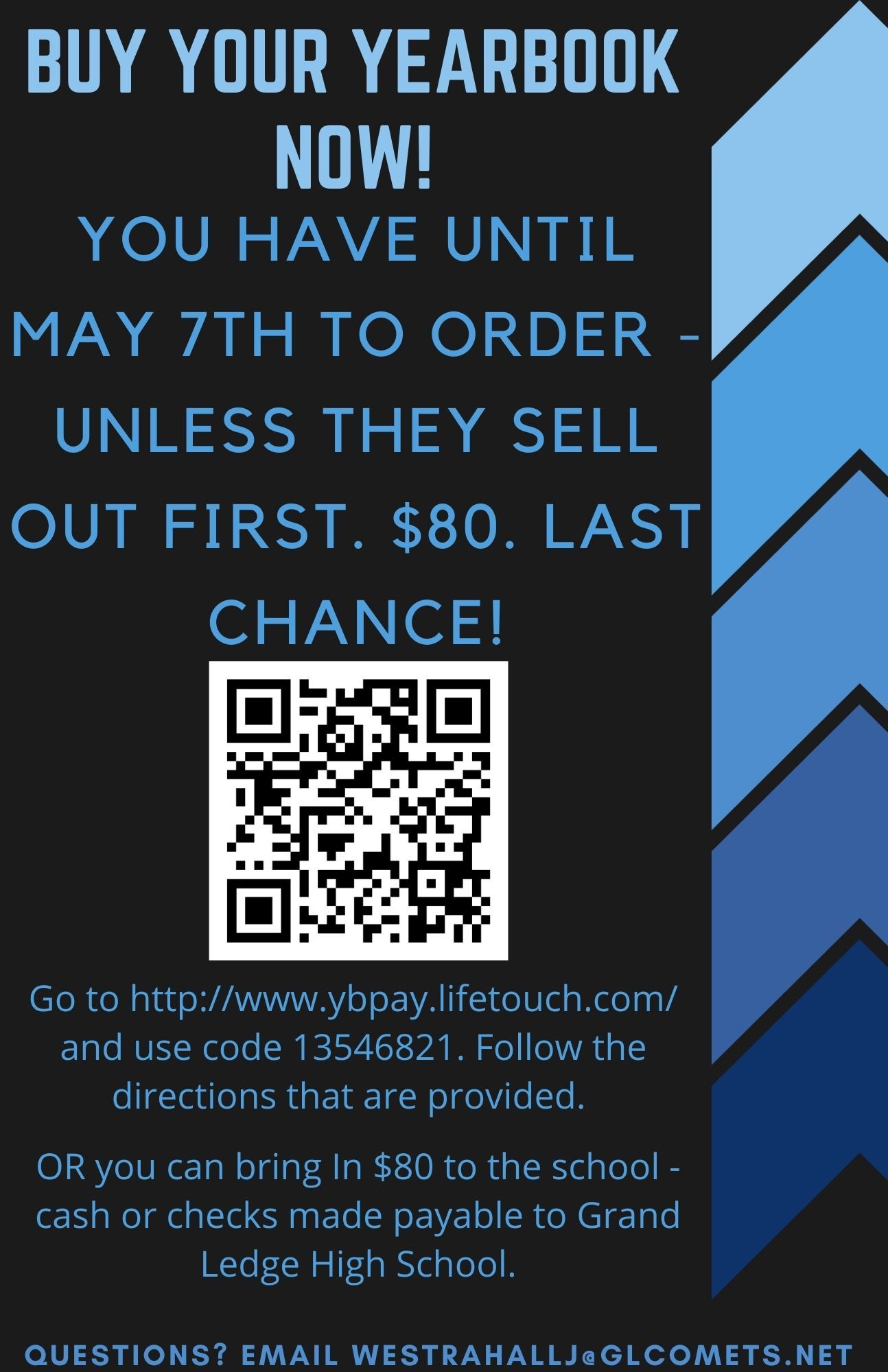 Student Technology Request Form

Does your student need a Chromebook? Please contact glhstechsupport@glcomets.net or by phone at 517-925-5855.
For high-speed internet access for the beginning of the 2020-2021 school year, please complete the Student Technology Request Form at GLcomets.net/TechRequest. This form can be used to request internet access for a specific student and/or multiple students in one family. Please complete this form one time only (with information under one student's name in that household) for Internet Access. If you are unable to complete the form online, please call the Technology Office at 517-925-5444.
Check the district page for complete information.


If a work permit is needed during this time that we are in a virtual learning setting:
Please select and print your permit from the links below.

Fill out your portion - section #1 at the top (include a parent's signature).

Have the employer fill out section #2.

Stop by the high school Monday-Friday (8:00am - 3:00pm), ring the buzzer at the far left side of the front doors and we will be happy to verify and sign your permit for you.
Minors UNDER 16 years of age Work Permit
Minors 16 & 17 years of age Work Permit
SchoolMessenger Communication Settings

Grand Ledge Public Schools uses SchoolMessenger to communicate with families regarding school closings, school events, food service balances, student attendance and many other important notices. Parents/guardians may now establish how our system communicates with them.
Career Prep Center Students
Not sure if you have to attend LCC when GLHS has an amended schedule? Click here to find out!

Top 36 Scholars
Congratulations to the Class of 2021 Top 36 Scholars
1

Lanny Lo

13

Mercedes Reuschel

25

Julie Srouji

1

Cooper Evans

14

Karly Kim

26

Lauren Abbruzzese

3

Roshni Kaur

15

Olivia Vanderlaan

27

Joshua Irwin

4

Andrew Patrick

16

Kelsey Davis

28

Elizabeth Lopez-Cadalzo

5

Lauren Blaske

17

Aditya Walia

29

Rachel Lowry

6

Cole Goodman

18

Isabella Seigo

30

Aryaman Sehgal

7

Claire Shriner

19

Chloe Baumer

31

Shelby Hoskins

8

Luke Leslie

20

Bailey deSilva

32

Sarah Anderson

9

Benjamin Foster

21

Jace Lemke

33

Lydia Webster

10

Annalise Vary

22

Anna Davis

34

Audrey Riegler-Pecoraro

11

Reese Carlson

23

Adrienne Parker

35

Morgan Hetherington

12

Andrew Fata

24

Kora Reid

36

Nicole Stensen
Main Office Hours
The GLHS Main Office is open from 8:00 AM - 3:30 PM (Monday-Thursday), and 8:00 AM - 3:00 PM (Friday)
Daily Announcements
Keep up to date with Daily Bulletins through PowerSchool. Simply click HERE!
You can also download the Parent / Student mobile app so you can see your student's grades and attendance, in addition to the Daily Announcements.
GLHS Bands & Comet Marching Band
Please click here for the band calendar, private lessons, marching band info. and more!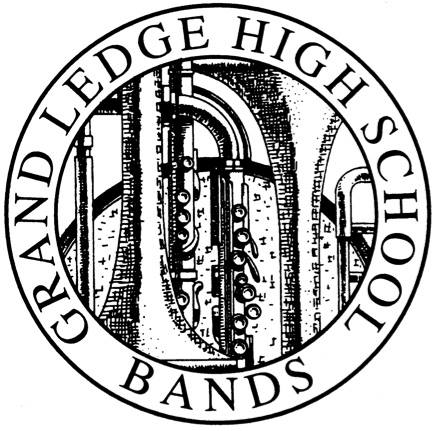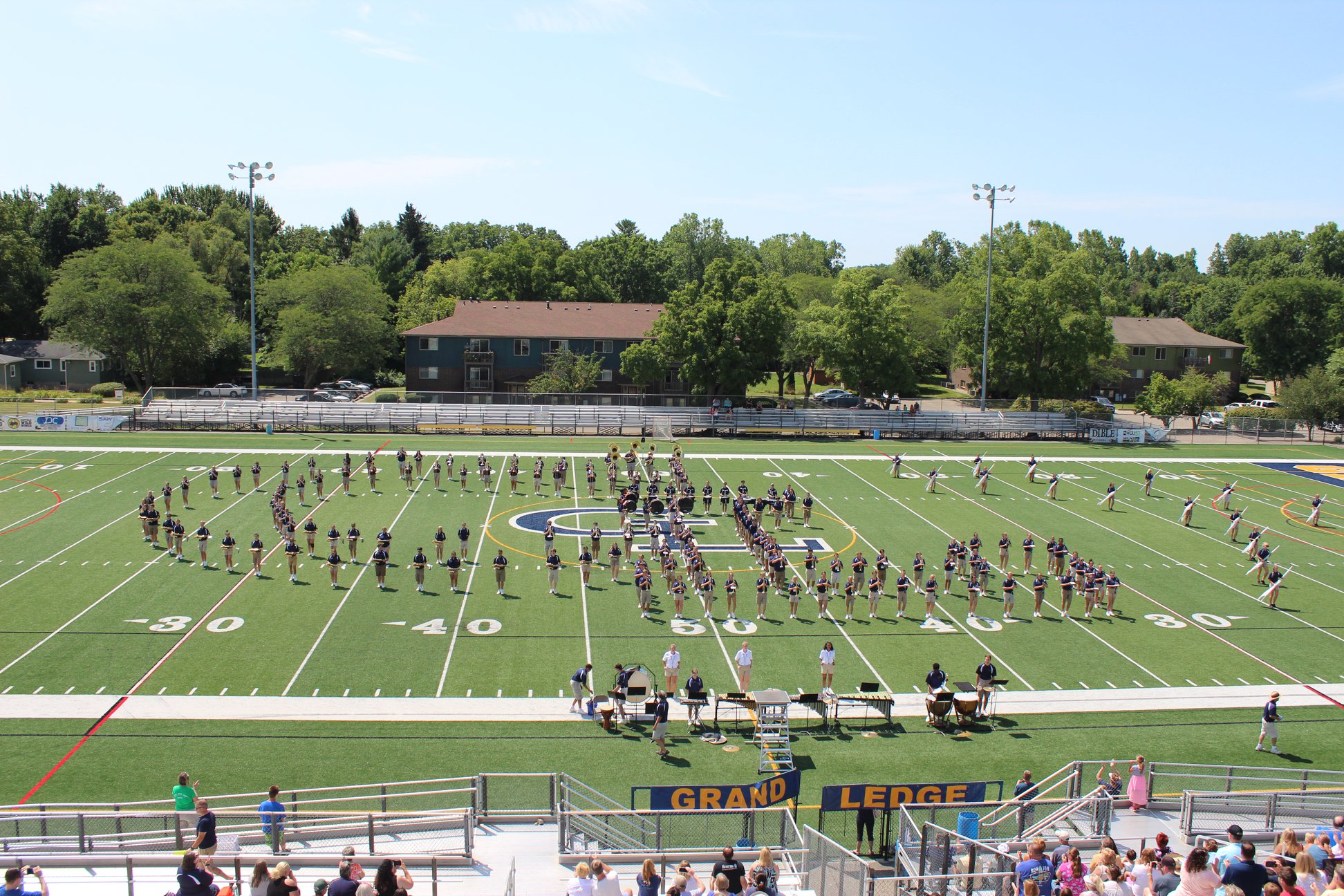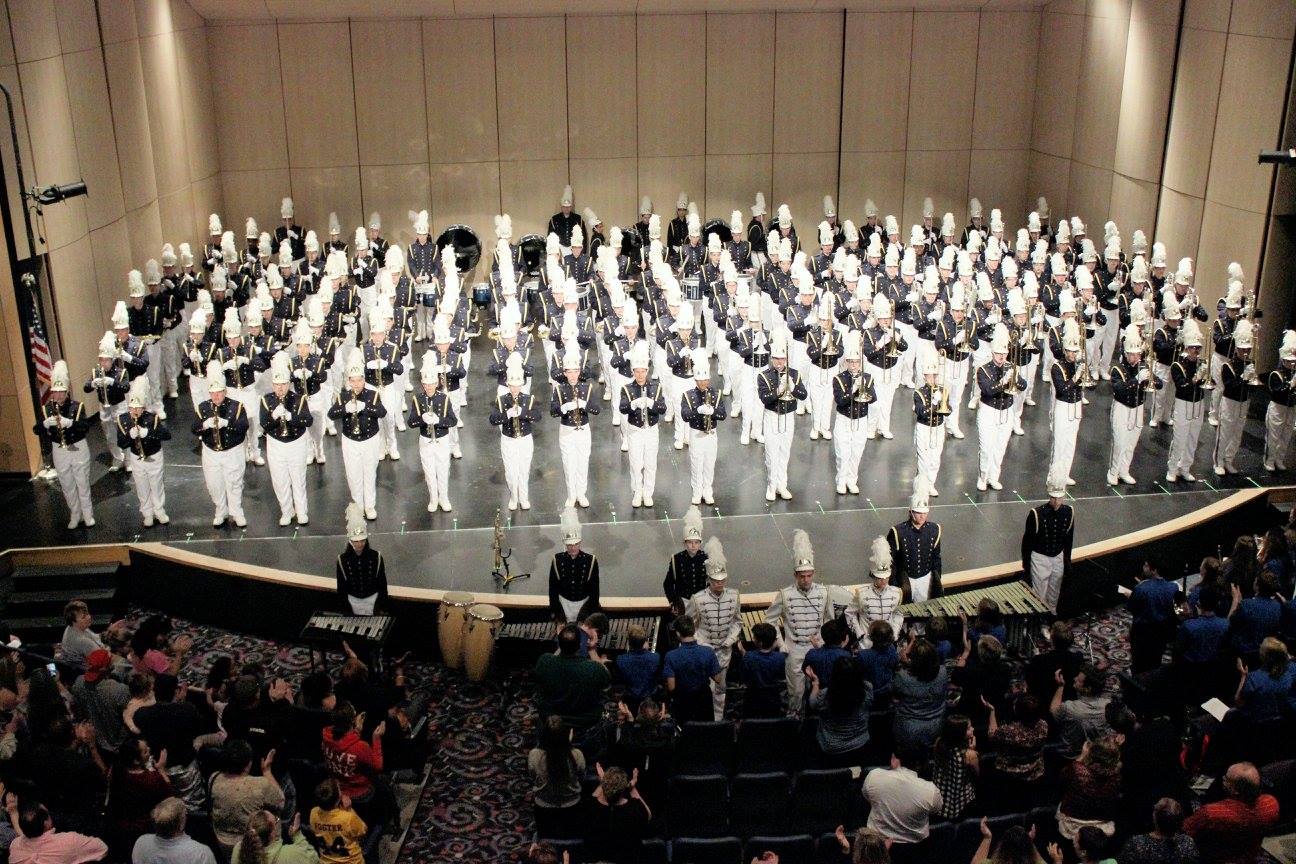 GLHS Athletics: Events, Cancellations, Delays & More
School Hours: Normal, 2 Hr Delay, Half Day AM & Comet Pride
Normal Class Schedule
1st Hour - 7:55 - 9:05
2nd Hour - 9:12 - 10:23
A Lunch - 10:23 - 10:53
3rd Hour A - 11:00 - 12:11
3rd Hour B - 10:30 - 11:41
B Lunch - 11:41 - 12:11
4th Hour - 12:18 - 1:28
5th Hour - 1:35 - 2:45​​


2 Hr Delay Schedule
1st Hour - 9:55 - 10:43
2nd Hour - 10:50 - 11:36
A Lunch - 11:36 - 12:06
3rd Hour A - 12:13 - 12:59
3rd Hour B - 11:43 - 12:29
B Lunch - 12:29 - 12:59
4th Hour - 1:06 - 1:52
5th Hour - 1:59 - 2:45

Half Day AM
1st Hour - 7:55 - 8:27
2nd Hour - 8:34 - 9:04
3rd Hour - 9:11 - 9:41
4th Hour - 9:48 - 10:18
5th Hour - 10:25 - 10:55
Comet Pride Schedule
1st Hour - 7:55 - 9:31
2nd Hour - 9:38 - 10:42
A Lunch - 10:42 - 11:12
3rd Hour A - 11:19 - 12:23
3rd Hour B - 10:49 - 11:53
B Lunch - 11:53 - 12:23
4th Hour - 12:30 - 1:34
5th Hour - 1:41 - 2:45
GL Public Schools - FaceBook