Equity, Diversity & Inclusion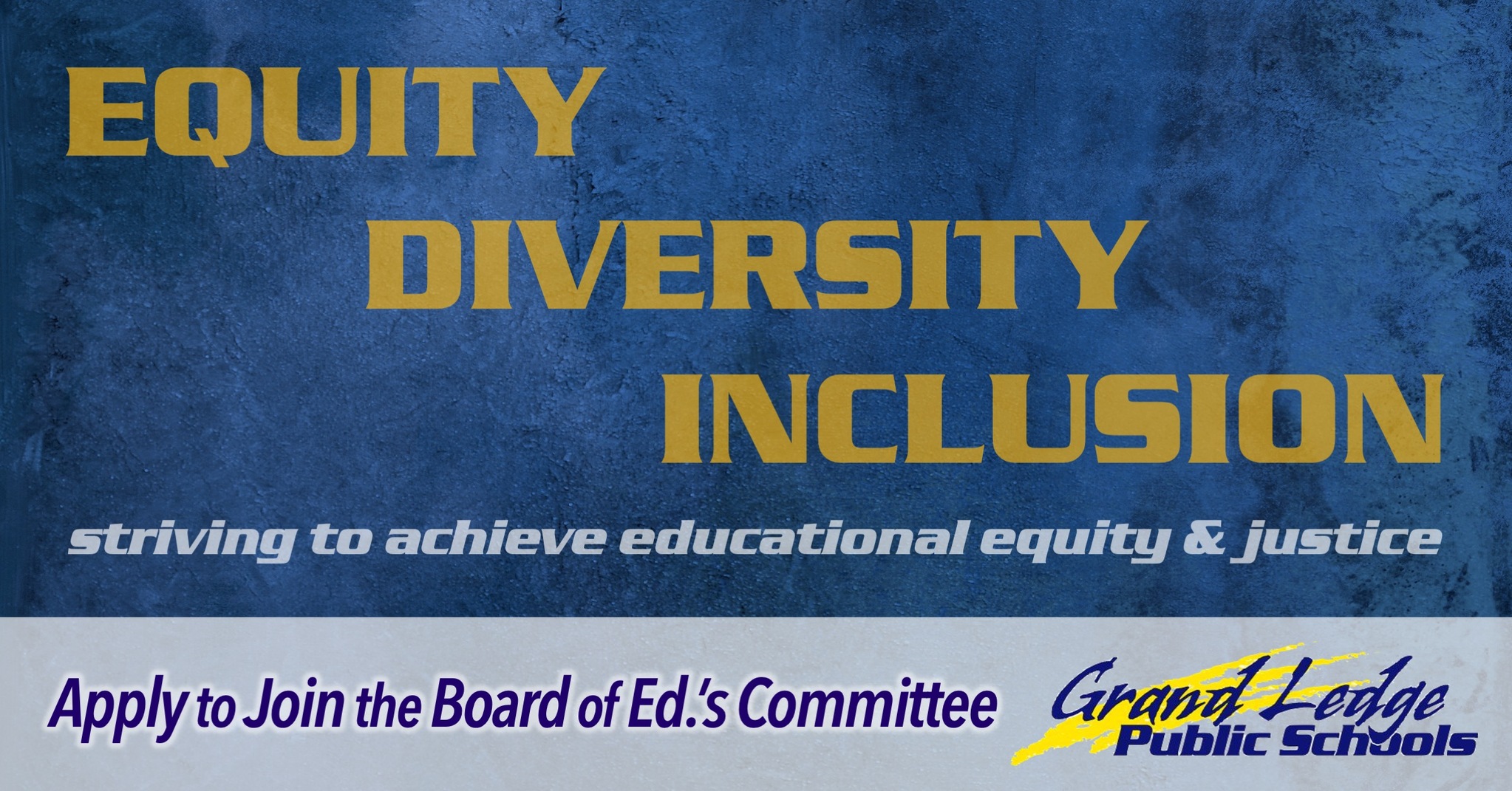 Application for Equity, Diversity, and Inclusion Committee (EDIC)

The Grand Ledge Public Schools (GLPS) is committed to fostering a learning and work environment that values and promotes equity, diversity, and inclusion. We aim to develop, implement, and maintain equitable, inclusive, and just policies, programs, curricula, and practices. The Equity, Diversity, and Inclusion Committee (EDIC) is being instituted to: listen to the varied perspectives and experiences of GLPS students, families and staff members, and ensure the academic needs of students and families are met.

While the Committee will be comprised of not more than 20 members, there will be additional opportunities to engage with this work and provide input into upcoming equity initiatives.

Membership Criteria: 1) Is passionate about achieving educational equity and justice for students who have been negatively impacted by systemic bias; 2) Is willing to engage in critical self-reflection and collective learning about race, culture, power, and privilege and how these constructs impact education; 3) Is interested in working with a diverse group of people to achieve equitable learning outcomes for GLPS students

If you are interested in being considered for committee membership, please complete this application by September 30, 2020. Note that your open-ended responses do not have to be long but should be representative of what you want to convey.
If you have any questions, please contact John Ellsworth, GLPS Director of Communication, at EllsworthJ@GLcomets.net or submit your question to GLcomets.net/Board#Share.
Online Application for the Equity, Diversity, & Inclusion Committee (EDIC)
Please click the link above and complete the online application for the Equity, Diversity, & Inclusion Committee by September 30.
The consciousness gap in education | Dorinda Carter Andrews
Teach Kids to Be Eagles: Overcoming Educational Storms | Dorinda Carter Andrews