The Food Service Department strives to provide Grand Ledge
Public Schools' students with well-balanced, nutritious food choices.

Below you can view menus, make deposits to your child's
food service account, check your child's food service balance,
ee what your child has purchased and apply for our Free and
Reduced Breakfast and Lunch program.

If you have any questions or concerns, please contact us:

Darrin Gyurich, Director
Dining Services
Gyurichd@glcomets.net
517-925-5733
Food Service is provided by
Food Service for the 2020-2021 School Year -- updated Jan. 7, 2021

Grand Ledge Public Schools will continue to serve breakfast and lunch to the students during the 2020-2021 school. Virtual students will have an option for weekly curbside pickup of breakfast and lunch meals. The pickup location will typically occur on Mondays at Hayes Middle School from 10:30 am - 12:30 pm and 4:30 - 6:00 pm. All meals must be preordered using the online form or by calling the Food Service Department at 517-925-5733.
Food Service Update 2020-2021 -- The USDA's Food and Nutrition Service is extending a suite of nationwide waivers for the Food Service Program through the end of the 2020 2021 school year. Part of one waiver allows Grand Ledge Public Schools to serve all breakfast & lunch meals at no cost. This waiver includes free meals for curbside pickup as well as in-person learning students.
The menus are located online at https://grandledge.nutrislice.com. Please call the Food Service Department at 517-925-5733 to discuss any special dietary accommodations needed for your child.
You can preorder curbside breakfasts and lunches using the online form or by calling food service at 517-925-5733. You only need to order once if you plan to pick up meals each week.
Please call the Food Service Department if you wish to cancel meal pickup or order only specific meals or weeks.
Preorder meals here: Curbside Order Form
Free & Reduced Breakfast / Lunch Application
Parents are encouraged to complete the application online. A new application must be completed each year, but only one (1) application is needed per family. Confirmation of the student(s) status will be sent via eMail.
To apply, simply click here and then click "Apply".
Meet Up and Eat Up Summer Food Program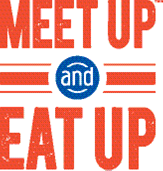 Click/tap on the icon above to find a 'Meet Up and Eat Up' summer food program site near you. Once on the map, tap the

to see locations. Find a location near you and tap on it. You will find all the details for that location on left side of the page.
You can also text 'FOOD' to 877-877 or call 1-866-3-HUNGRY for assistance locating free and nutritious summer meals.
If you have questions, please eMail: MDE-SFSP@michigan.gov
Send Money to School
This site allows parents to make deposits into their child's school lunch account. (Please note, there will be a small fee for each deposit to help offset the cost of operating and maintaining this site.) Parents are also able to view their child's account activity and see what has been purchased. To create an account, click the logo below and then click on "Create an Account".

Check or cash deposits will still be accepted at school buildings. Please place your check (with the student's name noted on the check)/ or cash in an envelope and address the envelope to "Food Service". If you are sending cash, please include the student's name on the envelope. Teachers will collect envelopes each day. Checks should be made payable to: Grand Ledge Public Schools Food Service.
Wellness Policy
Grand Ledge Public Schools
Board of Education
Operations Policy
| | | |
| --- | --- | --- |
| Category IX: Students | | |
| Subject: Wellness | | IP508 |
| | | STU1111 |
As required by law, the Board of Education establishes the following student wellness policy for the Grand Ledge Public School District.
The Board recognizes that good nutrition and regular physical activity affect the health and well being of the District's students. Furthermore, research concludes that there is a positive correlation between a student's health and well-being and his / her ability to learn. Moreover, schools can play an important role in the developmental process by which students establish their health and nutrition habits by providing nutritious meals and snacks through the schools' meal programs, by supporting the development of good eating habits, and by promoting increased physical activity both in and out of school.
The Board, however, believes this effort to support the students' development of healthy behaviors and habits with regard to eating and exercise cannot be accomplished by the schools alone. It will be necessary for not only the staff, but also parents and the public at large to be involved in a community-wide effort to promote, support and model such health behaviors and habits.
A.R.IP508
Adopted: June 26, 2006

In accordance with Federal civil rights law and the U.S. Department of Agriculture (USDA) civil rights regulations and policies, the USDA, its Agencies, offices, and employees, and institutions participating in or administering USDA programs are prohibitied from discriminating based on race, color, national origin, sex, disaiblity, age, or reprisal or retaliation for prior civil rights activity in any program or activity conducted or funded by USDA.
Persons with disabilities who require alternative means of communication for program information (e.g. Braille, large print, audiotape, American Sign Language, etc.), should contact the Agency (State or local) where they applied for benefits. Individuals who are deaf, hard of hearing or have speech disabilities may contact USDA through the Federal Relay Service at (800) 877-8339. Additionally, program information may be made available in languages other than English.
To file a program complaint of discimrination, complete the USDA Program Discrimination Complaint Form, (AD-3027) found online at: https://www.ascr.usda.gov/filing-discrimination-complaint-usda-customer, and at any USDA office, or write a letter addressed to USDA and provide in the letter all of the information requested in the form. To request a copy of the complaint form, call (866) 632-9992. Submit your completed form or letter to USDA by:
MAIL: U.S. Department of Agriculture
Office of the Assistant Secretary for Civil Rights
1400 Independence Avenue, SW
Washington, D.C. 20250-9410
FAX: (202) 690-7442
eMAIL: program.intake@usda.gov.
This institution is an equal opportunity provider and employer.