Food Service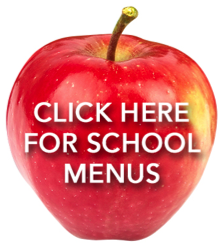 The Food Service Department strives to provide Grand Ledge Public Schools' students with well-balanced, nutritious food choices.
Below you can view menus, make deposits to your child's food service account, check your child's food service balance, see what your child has purchased and apply for our Free and Reduced Breakfast and Lunch program.
If you have any questions or concerns, please contact us:
Darrin Gyurich, Food Service Manager
GyurichD@GLcomets.net
517-925-5733
Food Service is provided by


Help Your Child's School... the App is the Tool!
Message from August 23, 2023
Hello GLPS Families,

Grand Ledge Public Schools is excited to offer free breakfast and free lunch to all students this school year – thanks to the Michigan Healthy School Meals Program!

Even though meals will be free, it's important for families who think they qualify for free and reduced lunch benefits to continue to fill out the Free and Reduced Application. The Michigan Department of Education shared a table in a press release to help families see if they may qualify

The information collected from the application for the Michigan School Meals Program is used to provide additional services and benefits beyond just school meals. The information is needed to ensure students get all the benefits they are entitled to and so schools receives state and federal funding for educational programs. Without this information, Grand Ledge Public Schools could lose critical funding for educational programs that help our students.

By filling out the School Meals Application, your child may also qualify for other benefits such as:

Summer EBT money
School sports fees waived
Programs that provide food support
Programs that assist with school fees
Potential household support for cable and internet

The free and reduced benefit application, which is now called Summer EBT and Education Benefits for Michigan School Meals, is located at https://grandledge.familyportal.cloud

Click on "Apply For Benefits" to start your quick application.

Paper applications are also available in all school offices or by calling the food service office at 517-925-5733.

If you have any questions, please get in touch with Darrin Gyurich at 517-925-5733.

Thanks,
Darrin Gyurich
GLPS Food Service Manager

The table below is from a Michigan Department of Education press release about National Income Guidelines for Free and Reduced Priced Meals for Schools.
Grand Ledge School Breakfast Information
School breakfast provides ¼ of your child's daily nutrition needs.
Breakfast at school is available for all students.
Breakfast locations and times:
| | |
| --- | --- |
| • Beagle | 7:37 - 7:52 |
| • Delta Center | 8:40 - 9:00 |
| • Hayes | 7:20 - 7:40 |
| • High School | 7:30 - 8:00 |
| • Holbrook | 8:40 - 9:00 |
| • Neff | 8:15 - 8:30 |
| • Wacousta | 8:40 - 9:00 |
| • Willow Ridge | 8:40 - 9:00 |
This institution is an equal opportunity provider
Free & Reduced Breakfast / Lunch Application
If families have a financial situation where the purchase of school meals is difficult, they may qualify for free or reduced-priced meals. The application process is straightforward and confidential. There is no overt identification of students whose families qualify for free or reduced meals – other students will not be able to tell if another student qualifies for free or reduced meals.
Parents are encouraged to complete the application online. A new application must be completed each year, but only one (1) application is needed per family. Eligibility for free & reduced meals will carry over for 30 school days at the beginning of the new school year. Confirmation of the student(s) status will be sent via email.
To apply, simply click here and use the "GUEST" button to begin an application.
Meal Magic Family Portal (replaced Send Money to School)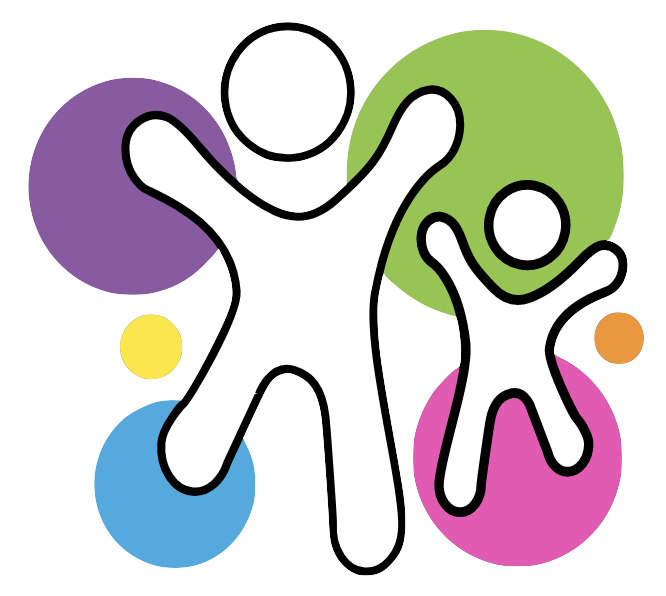 Meal Magic Family Portal gives parents and guardians a single website for all their food service tasks. They can make deposits, transfer funds, review account balances, see what their children are eating, set parental controls, apply for meal benefits, complete Household Information Reports, and more. It's intuitive and mobile-friendly. To create an account, click on the link below.
https://grandledge.familyportal.cloud/
Check or cash deposits will still be accepted at school buildings. Please place your check (with the student's name noted on the check) or cash in an envelope and address the envelope to "Food Service." Please include the student's name on the envelope if you are sending money. Teachers will collect envelopes each day. Checks should be made payable to "Grand Ledge Public Schools Food Service."
Special Dietary Needs Section

Please contact Darrin Gyurich at gyurichd@glcomets.net or 517-925-5733 with any questions or concerns about your child's dietary needs.
If your student has a special dietary need due to a disability or medical issue, accomataitions can be made. Please complete the Medical Statement to Request Special Meals and or Accommodation.
Summer Food Program - Meet Up and Eat Up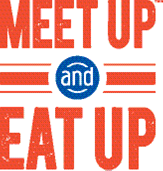 Click/tap on the icon above to find a 'Meet Up and Eat Up' summer food program site near you. Once on the map, tap the

to see locations. Find a location near you and tap on it. You will find all the details for that location on left side of the page.
You can also text 'FOOD' to 877-877 or call 1-866-3-HUNGRY for assistance locating free and nutritious summer meals.
If you have questions, please eMail: MDE-SFSP@michigan.gov
Grand Ledge Public Schools
Board of Education
Operations Policy
| | | |
| --- | --- | --- |
| Category IX: Students | | |
| Subject: Wellness | | IP508 |
| | | STU1111 |
As required by law, the Board of Education establishes the following student wellness policy for the Grand Ledge Public School District.
The Board recognizes that good nutrition and regular physical activity affect the health and well being of the District's students. Furthermore, research concludes that there is a positive correlation between a student's health and well-being and his / her ability to learn. Moreover, schools can play an important role in the developmental process by which students establish their health and nutrition habits by providing nutritious meals and snacks through the schools' meal programs, by supporting the development of good eating habits, and by promoting increased physical activity both in and out of school.
The Board, however, believes this effort to support the students' development of healthy behaviors and habits with regard to eating and exercise cannot be accomplished by the schools alone. It will be necessary for not only the staff, but also parents and the public at large to be involved in a community-wide effort to promote, support and model such health behaviors and habits.
A.R.IP508
Adopted: June 26, 2006
Nondiscrimination Statement (NDS)

In accordance with federal civil rights law and U.S. Department of Agriculture (USDA) civil rights regulations and policies, this institution is prohibited from discriminating on the basis of race, color, national origin, sex (including gender identity and sexual orientation), disability, age, or reprisal or retaliation for prior civil rights activity.
Program information may be made available in languages other than English. Persons with disabilities who require alternative means of communication to obtain program information (e.g., Braille, large print, audiotape, American Sign Language), should contact the responsible state or local agency that administers the program or USDA's TARGET Center at (202) 720-2600 (voice and TTY) or contact USDA through the Federal Relay Service at (800) 877- 8339.
To file a program discrimination complaint, a Complainant should complete a Form AD-3027, USDA Program Discrimination Complaint Form which can be obtained online at: USDA Program Discrimination Complaint Form, from any USDA office, by calling (866) 632-9992, or by writing a letter addressed to USDA. The letter must contain the complainant's name, address, telephone number, and a written description of the alleged discriminatory action in sufficient detail to inform the Assistant Secretary for Civil Rights (ASCR) about the nature and date of an alleged civil rights violation. The completed AD-3027 form or letter must be submitted to USDA by:
1. mail: U.S. Department of Agriculture Office of the Assistant Secretary for Civil Rights 1400 Independence Avenue, SW Washington, D.C. 20250-9410; or
2. fax: (833) 256-1665 or (202) 690-7442; or
3. email: program.intake@usda.gov
This institution is an equal opportunity provider.
USDA Civil Rights Complaint Link: https://www.usda.gov/sites/default/files/documents/USDA-OASCR%20P-Complaint-Form-0508-0002-508-11-28-17Fax2Mail.pdf