GLPS Families,
Looking ahead to next week, it looks like our luck is running out on the beautiful weather, and it is going to start to feel more like fall, and maybe even winter. However, here at GLPS, our staff and students continue to work hard as we transition through conferences and the change in the trimester. As we head into the weekend, a couple of items to note:
Today is Veteran's Day, so I want to take this moment to thank and honor all of the US military veterans in our school community. Your service and sacrifice has protected and preserved our nation, our communities, and our Constitutional values. We recognize the valor, courage, and sacrifice that American veterans have made so that we have the ability to educate our community's children in a free society. We owe you an incredible debt that can never be fully repaid, and we earnestly thank you for your service.
Don't forget to sign up for our Parent School Improvement Team. The form closes today. As of right now, we have over 110 parents and guardians signed up!
Earlier this fall, I sent a letter from Eaton County Prosecutor Doug Lloyd about the importance of speaking to your students about school threats and how language in schools matters. We want to remind families to have conversations with your children about the importance of reporting issues as you hear about them, and also about the fact that if a student makes a comment or acts in a way that is threatening, we take that very seriously here at GLPS. When we receive information about a potential threat, whether to an individual or a school building, we follow the procedures outlined in the letter and thoroughly investigate to make sure we are keeping our students safe.
Finally, I want to leave you today with a reminder that all of us here at GLPS strive everyday to create a welcoming learning environment for all students. As a school community, from Delta Township to Eagle to Mulliken to the city of Grand Ledge and all of the areas in between, we are all Comets who have a vested interest in the success of Grand Ledge Public Schools. That means we all have to strive to ensure that our students' achievements in the classroom, in the arts, and on the athletic field are celebrated and supported, and that we create an environment in which all students' unique identities, experiences, and perspectives are elevated and affirmed. We need to acknowledge that our strength exists in our diversity, but that we are always stronger when we appreciate that diversity, together, in an inclusive environment. As an athlete myself in Grand Ledge Public Schools (a long time ago!), I was taught that on a team, the name on the front of the jersey is more important than the name on the back. We all have Grand Ledge Comets on the fronts of our jerseys, so at the end of the day, I encourage you to remember that our connection to this school and the communities it serves is what makes our district great. It is also what makes me #proudtobeacomet.
Sincerely,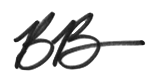 Dr. Bill Barnes
Superintendent of Schools