Please view my message here if you need translation services.
GLPS Families,
It is hard to believe we have reached the last week of October already! The next time you hear from me, it will be November. The year is flying by, but there are a lot of great things happening here. In keeping with the themes elevated in the survey I sent out a few weeks ago, I have a couple of updates for you:
District Events and Celebrations - Tonight, the Grand Ledge Chamber of Commerce will be holding its annual Bridge Street Trick or Treat celebration, and GLPS and the Grand Ledge teachers will be participating, handing out pencils, pens, and candy. Look for us near the Sun Theatre and Fortinos. As you know, there are also a variety of fall and Halloween celebrations happening across our district, starting with Hayes today and costume parades at Neff and our elementary schools next Tuesday. This is also a good time to remind you that here at GLPS, we value the diversity of families and celebrations in our district, and we have a rolling 30-day calendar on our website that highlights a variety of celebrations, events, and dates that are important to our families.
Special Education - In our strategic plan, we have identified the following district vision: Grand Ledge Public Schools will provide every student a high-quality education, critical thinking skills, and social development to reach their highest potential in a safe and inclusive environment. If we are going to truly live up to this vision, we have an obligation to ensure that we are meeting the needs of all our learners, including those who access special education services in our district. While we continue to improve in all areas, we have made a concerted effort this year to outline a continuum of supports for our students who utilize those services. At our board meeting on September 25th, Executive Director of Student Services Wendy Seida provided a presentation to the board that outlined the district's philosophy and approach to providing special education services. The slides from that presentation can be viewed here, and the presentation itself can be viewed here, starting at the 1 hour and * minute (1:08) mark on the video. I encourage you to tune in, as Wendy does an outstanding job concisely describing a robust and complex set of services and programs that we provide for learners in our district.
Finally, I want to take the opportunity today to provide some information about the Eaton RESA millage that is on the ballot on November 7th. At the same board meeting in which Wendy Sieda presented on our special education programming, Eaton Regional Educational Service Agency (Eaton RESA) Superintendent Dr. Sean Williams shared a presentation with the board about Eaton RESA's upcoming special education millage. To view his presentation and to learn more about the millage, please click on this link and move to the 48 minute mark on the video. You can also click on this link to be directed to Eaton RESA's webpage to view more information, including what the millage means for Grand Ledge Public Schools and the rest of the county, as well as how it will impact you as a taxpayer. 
That is it for this week. Thank you, as always, for your support and for giving us the opportunity to work with your kids every day here at GLPS. Have a wonderful weekend; I am #proudtobeacomet!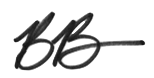 Dr. Bill Barnes
Superintendent of Schools