GLPS Families,
After some rain and stormy weather this week, it looks like we are finally getting into spring! Welcome back from spring break; things go pretty quickly from here on out, and it will be June before we know it. A couple of updates for this week:
Spring is always a wonderful time of year, full of celebrations at school and at home. For example, we are currently in the month of Ramadan; Passover was earlier this week; and Easter is on Sunday. Here at GLPS, we represent a wonderful variety of cultures and celebrations, and we want to ensure that we recognize the important events in our families' traditions. After all, one of our core beliefs is that "We believe in an inclusive learning environment where every person is valued." To those ends, our outstanding English Learner teachers work very hard every year to share information about the various celebrations and traditions that students in our district have, and we need your help in making sure we do not leave anyone out. Our team has developed this survey for families to help us plan for next year, and we hope that you take a few moments to fill it out for us. This is certainly not a requirement, but it will help us ensure that we are able to highlight the important events for your family here at school. Please note that we do ask for email addresses and student names so that we can make sure to follow up with families as needed.
In keeping with our theme of inclusivity, one of the goals in our strategic plan is to create a symbol, or logo, that we can use throughout the district to symbolize our commitment to creating a safe and welcoming place for all of our students, staff, families, and community members. To those ends, we have put together a design contest for students. Information about the contest can be found here, or on flyers that can be found in our school buildings. Please encourage your student to submit an entry; it may be the one that is chosen to be displayed throughout the district!
In keeping with the theme of celebrations, this week marked the celebration of some very important people in our school district. April 4th was school librarian day; we have an outstanding group of media secretaries who keep our media centers running and instill the love of reading in our students. April 5th was Paraprofessionals Day; throughout our buildings, our TA's provide support, encouragement, and assistance to staff and students alike, and we could not do our work without them! Finally, April 3rd through 7th is assistant principal week; our team of assistant principals at Hayes, Beagle, and GLHS help make those buildings great places to learn and grow, as they provide support, build relationships, and do all of the little things that help a building operate.
That is it for this week. I look forward to seeing the results of our survey, as well as the creative logos that our students are sure to design. Have a wonderful weekend, and Happy Easter to those who celebrate. As always, I am #proudtobeacomet!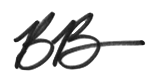 Dr. Bill Barnes
Superintendent of Schools