GLPS Families,
As we head into the last week of April (which is hard to believe!), we have a lot of outstanding things to celebrate here at GLPS, and I want to highlight a few of those things here for you today:
As a quick bond update, we are in the home stretch for final inspections on the new fine arts and athletic facilities at the high school. We are expecting to be able to begin using those spaces within the next couple of weeks. In addition, we will begin the bid process for Wacousta next week. This means the design phase is done, and we are ready to begin the construction process. If all goes well, we will be breaking ground this summer! Finally, the Delta Center project is moving along well, too, and will be completed before school starts next fall.

For the third year in a row, Grand Ledge Public Schools was named a Best Community for Music Education by the NAMM foundation. This is a national recognition; 830 schools across the country received this honor for 2023. Congrats to all of the teachers, administrators, students, families, volunteers, and community members who make our music program the best of the best!

GLPS is not just a great place for the arts, but we are also known for various opportunities for students, including in the STEM (Science, Technology, Engineering, and Math) fields. To those ends, one of our middle school VEX Robotics teams qualified for the world championships in Dallas, Texas! To read more about our teams and what they do, please click here.

Thanks to all of those who purchased shirts to support our LINKS program and Autism Acceptance month in April. Our LINKS program is one of the many student groups who are committed to ensuring that all students have the opportunity to learn, and that all students have the opportunity to feel valued and included in our schools, as they focus every day on providing an authentic school experience for all students.

Don't forget, all entries for the district wide welcoming logo contest must be submitted by May 1st. We have received a couple of entries so far, but I know there are talented and creative artists in our district who can design something wonderful! Click here for more information, and please encourage your student to enter.

I want to give a special shout out to community recreation director Jen Daly, athletic director Steve Baker, and all of the volunteers that make up our community recreation program. Every Saturday, we have nearly 1000 students playing soccer in our community rec program, and it is an absolute joy to see all of the kids and families involved out on our soccer fields throughout the district. However, it is the behind the scenes work, coordination, and organization by Jen, Steve, and their team to make it all possible.
As I said, there is a lot to celebrate here at Grand Ledge Public Schools, and I am happy and proud to be a part of it. Thank you for your support and for giving us the opportunity to provide all of our wonderful programs for your kids. We appreciate you, and we appreciate working with your students every day. As always, I am #proudtobeacomet!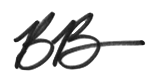 Dr. Bill Barnes
Superintendent of Schools