GLPS Families,
As we head into the last full month of the school year, we have a lot to acknowledge and celebrate as we start to wrap things up, but we also have some planning to do for next year. So, here are a couple of items to note:
Monday, May 1st was National Principal's Day. Our building principals do an incredible job leading our buildings; working with our staff, families, and students; and creating safe and supportive learning environments for our students. Please make sure you thank your child's principal for their contribution to our district!

Next week is teacher appreciation week. We have amazing teachers who create engaging learning experiences, build relationships, and make GLPS a wonderful place to learn and grow. Last spring, while working with some of our veteran teachers on plans for supporting new staff members, I asked them what type of recognition truly matters to them. Across the board, the teachers said that notes of appreciation from their current students, former students, and families mean the most to them. So, I encourage you to take some time next week to thank our teachers for what they do everyday.

May is Asian Pacific Heritage Month, where we recognize and celebrate the contributions that our students and families with Asian Pacific heritage make to our schools and communities. We value and appreciate that diverse perspectives and backgrounds help make our district stronger and improve all of our educational experiences.

As you may know, Grand Ledge Public Schools received a grant in partnership with Eaton RESA for the creation and operation of a Child and Adolescent Health Center. The focus of the health center is to provide a safe and caring place for children and adolescents to learn positive health behaviors, to prevent and treat illness and disease, and to receive needed medical care and support. Your input is needed to help us plan for services needed to support our community's youth. Please take a moment to complete the brief survey to provide your thoughts and ideas. Please note that the surveys are confidential, but if you would like to participate in additional planning and support activities, we ask that you provide your name and contact information. If you have already signed up to be a part of the planning team, we will be providing information on next steps after we collect this data. The survey will close at 5:00pm on Friday, May 12th. We have a similar survey for our secondary students that we will be sending out next week. Thank you for your support of this important initiative.


GLPS is hiring across all departments! Please take a moment to look at our postings. If you are interested and qualified, please apply, and if not, please pass this along to friends, family, or community members who may be. We know that the best recruiting tool is word of mouth from someone you know, so please help us build our team!
That is it for this week. As always, we appreciate your support and the opportunity to work with your students day in and day out. Thank you for all you do for our district and community. Have a wonderful weekend; #proudtobeacomet!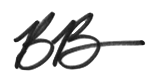 Dr. Bill Barnes
Superintendent of Schools