GLPS Families:
Welcome back, and for our newest Comet families, welcome to GLPS! It was wonderful to have students back in our classrooms this week, and as I made my way around the district, it was great to see so many smiles on the faces of our adults and students alike. Our teams did an amazing job getting the buildings and classrooms ready, and we are looking forward to another incredible school year.
A couple of updates for this week as we wrap up our first few days:
Last year, I sent a communication survey out, and I wanted to share some of those results with you today (I will share the rest over the next couple of weeks, when I share information about our strategic plan goals). Based on your feedback, I will continue to send weekly emails with updates about the district and information that I feel may be useful to keep you in the loop. However, it is important to make sure that my messages are accessible to all of our families, so I want to point out a couple of things:
The number of videos I send will increase this year, as the video format is easier for some families to access.
Last year, we posted my Friday messages on the GLPS web page the following week. However, this year, we are going to make sure that they are there by Monday. Our website is linked to Google Translate, so my messages can be translated into many, many different languages. My messages can be found here.

You will notice our Comets Welcome All signs throughout the district. This slogan was the overwhelming favorite from our students and families last spring. Thanks again to all who participated and voted; the signs look great!
I will be hosting parent/family school improvement team meetings again this year. They will be held on the second Thursday of each month, starting in October. More communication will be coming later this month, but I wanted to let you know that we are planning to hold meetings again this year. Based on the feedback I received in last year's survey, monthly meetings, held at Sawdon, are the best option for families.
That is all I have for this week. Please reach out with questions, concerns, or feedback. I know some of you are still cutting up tree limbs and cleaning up damage, but hopefully you will have some time to relax on the long holiday weekend. A special thanks goes out to our Wacousta families for their quick response, patience, and understanding yesterday, as we had to dismiss early because the building lost power.
Again, we are looking forward to an outstanding 2023-2024 school year, we appreciate your engagement with us, and we are very thankful to have the opportunity to help you children learn and grow.
As always, I am #proudtobeacomet!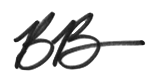 Dr. Bill Barnes
Superintendent of Schools