GLPS Families,
I want to take this opportunity to officially welcome you and your students back after winter break. I hope you had a wonderful holiday season, a Happy New Year, and a great first week back. It is hard to believe that we are approaching the halfway point of January already, but here we are.
As Monday is the third Monday of January, it is Martin Luther King, Jr. Day. There is no school that day, and the district will be closed. This is a federal holiday signed into law by President Ronald Reagan in 1983 and officially designated as the third Monday in January starting in 1986. Martin Luther King, Jr. Day is widely recognized as a day of service and reflection. According to americorps.gov, "The Martin Luther King, Jr., National Day of Service is a defining moment each year when Americans across the country step up to make communities more equitable and take action to create the Beloved Community of Dr. King's dream. While Dr. King believed the Beloved Community was possible, he acknowledged and fought for systemic change. His example is our call to action." In other words, the day is set aside so that all of us can find ways to make our community a better and more equitable place to live, learn, and work.
So, along with taking time to relax and spend time with family and friends on Monday, I encourage you to carve out some space to personally reflect on what you can do to make Grand Ledge Public Schools, and the communities it serves, more equitable and more welcoming. I will be spending some time Monday morning reading and reflecting on how I can help Grand Ledge Public Schools continue to pursue the beliefs of equity and inclusivity in our strategic plan, and how I can better engage with other leaders to do the same throughout our community. Whether you and your family learn more about Dr. King and his work, give to those in need, or reflect on other ways to improve our community, please think about setting aside time on Monday to find ways to live up to his ideals. While GLPS is an outstanding place to learn and to grow, we can always get better, and with a growth mindset, we will.
As always, #proudtobeacomet!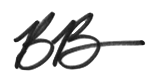 Dr. Bill Barnes
Superintendent of Schools