GLPS Families,
It is hard to believe that we are heading into October next week, and wrapping up our 5th week of school. We are officially into the routine of the school year! As we head into the weekend, I have a couple of items to share with you:
1. A couple of weeks ago, I communicated with you about our M-STEP scores, the growth that we are seeing in our students in 3rd-8th grade, and our success compared with other local districts and the state as a whole. Today, I am proud to share with you that our high school performed well, too. As you can see from this report from MLive, GLPS not only out performed the state average, but also scored better than 518 out of 610 high schools statewide. We were number 92 in the statewide rankings, putting us in the top 15% of all schools in the state! Congratulations to our high school administrators, teachers, staff, students, and families!
2. Don't forget, next week is homecoming. Buildings across the district have events and spirit days planned, culminating in the parade and football game on Friday night. Homecoming is a great opportunity to share the pride we feel in the GLPS community, and to celebrate being Comets!
We continue to strive to be better everyday, and to live up to our mission of "Growing Learners and Preparing Students" and our vision, which states, "Grand Ledge Public Schools will provide every student a high-quality education, critical thinking skills, and social development to reach their highest potential in a safe and inclusive environment." Thank you for your support, efforts, and partnership as we work to provide a top notch education for your students.
As always, I am #proudtobeacomet!
Sincerely,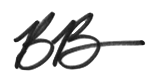 Dr. Bill Barnes
Superintendent of Schools