May 12, 2023
Happy Mother's Day Comet Moms & More!

GLPS Families,
As we head into the weekend, I want to start by wishing a Happy Mother's Day to all of the Comet Moms in our district! We appreciate you, and all you do for your kids and our schools.
A couple of other celebrations to highlight this week:
•Thank you to all of you who contributed to celebrations for our teaching staff for Teacher Appreciation Week. Snacks, meals, notes, and celebrations mean a lot to our teachers, and we appreciate it.
•Today is National Child Care Provider Day. We have many child care providers in our district, in both our preschool/Little Comets programs and Adventure Club. We appreciate what these folks do for our district, families, and community.
•May 10th was National School Nurses Day. We are fortunate in Grand Ledge to have two full time nurses, Mrs. Brummette and Mrs. Brunton, and they provide valuable services to our students and district.
In addition, I would like to remind you that we are actively working to fill positions, including teachers, support staff, bus drivers, custodians, food service, and many others. Please take a look at our careers page to find our current openings.

Finally, please see the note below from Distance Learning principal Tricia Brentar, regarding our Distance Learning programming for next year.
Our Distance Learning Program has been a welcome addition to our District the last two years. We have serviced 1st - 12th grade students that have had highly successful experiences in a virtual learning environment. Many students thrived in this environment, and the District is committed to continuing the program with high quality teachers and exemplary virtual learning opportunities for students with diverse learning needs.
With the changes the Distance Learning Program has seen in the 2 years it has been in development, the District has made a decision to continue as a 7th - 12th grade program. There will be no 1st - 6th grade programming in the 2023-24 school year. We are committed to being a top model program in the area and to building positive learning communities in a supportive, productive environment with our 7th - 12th grade students.
We are thrilled to be able to continue offering this valuable program for our secondary students, and appreciative of the opportunity to engage our elementary students over the last two years. If you have questions or concerns about Distance Learning, or would like to enroll your 7th - 12th grade student in the program, please reach out to Mrs. Brentar at brentart@glcomets.net.
Elementary families, please look for a brochure to have come home with your child about the Grand Ledge Area District Library's summer reading program. GLADL is a great partner for GLPS, and their summer reading program allows students to stay engaged in fun, literacy-based activities throughout the summer.
That is it for this week. Thank you so much for all you do for our district. Have a wonderful weekend, and as always, I am #proudtobeacomet!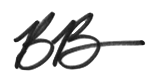 Dr. Bill Barnes
Superintendent of Schools