February 21, 2023
Ice Storm Letter

GLPS Families,
Throughout the day today, our GLPS team coordinated with other area districts and the Eaton County Emergency Management team to make the best decision possible regarding closing school for tomorrow. According to current forecast models, the Lansing area will find itself in the middle of an ice storm, predicted to start between 10am and 12pm, that will carry through the afternoon and into the night. The storm is slated to carry with it large, sustained winds and gusts, freezing rain, and ice accumulation, all of which are projected to make afternoon travel extremely difficult and dangerous. Based on the projections, this system will cause weather conditions to deteriorate very quickly once it arrives, leaving little time for safe travel home for our students and buses. The National Weather Service has issued an ice storm warning for our region, meaning there is a really good chance that we are going to get the bad weather that is predicted.
So, here we are with another "forecast" snow day. As I mentioned in my previous communication about calling snow days based on weather that could be coming, we do not want to find ourselves in a situation in which we get kids to school and have to send them home early, because that creates hardships for families and potentially dangerous situations for students whose parents may not receive the message in time. So, like the decision we made back in in January, we decided to cancel school instead, based on all of the information we have available and an abundance of caution. Stay safe tomorrow, and enjoy the snow day; thank you for your support and all you do for our school and community.
As always, I am #proudtobeacomet.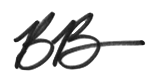 Dr. Bill Barnes
Superintendent of Schools