GLPS Families,
Last week, as I mentioned, we held our second Parent School Improvement Team meeting of the year. The topic of that meeting was looking at ways in which we can improve communication, as well as ways in which we can better celebrate our successes. To those ends, I want to dedicate this week's update to a couple of celebrations.
As you may or may not know, January is School Board Appreciation Month. Our board members, President Jarrod Smith, Vice President Dr. Toni Glascoe, Secretary Nicole Shannon, Trustee Ben Cwayna, Trustee Denise DuFort, Trustee Ashley Kuykendoll, and Trustee Jon Shiflett, do an outstanding job leading our district. A board of education is responsible for district policies, approving budgets, and hiring and evaluating the superintendent, and our board not only takes these responsibilities seriously, but they approach their leadership roles with enthusiasm, curiosity, and passion for the GLPS staff, students, families, and communities. Please make sure to reach out to board members to thank them for their service to GLPS; we could not do our work without them!

Grand Ledge Public Schools is well known for many things, including strong academics, community support, athletic success, and our art programs. The primary reason that we have such success in these areas is that we have outstanding students and families, and we have incredible educators leading the way. One of those outstanding educators received statewide recognition last week for her efforts. Grand Ledge High School Choir Director Sheri Petersen was named the Michigan School Vocal Music Association Teacher of the Year for 2023! Our choirs are well known for their excellence around the area and state, and this award is well deserved and well earned. If you would like to read more about Sheri and the award, you can visit the MSVMA website at this link. This is a tremendous honor for Sheri and our vocal music program, and highlights her excellence as a director. Congratulations to Sheri Petersen!
While these are two examples of celebrations here at GLPS, there are countless other events and activities, large and small, that we could celebrate that happen every day. Magic happens in our classrooms, in our performance spaces, and on our athletics fields. I encourage you to take every opportunity you have to share those successes, whether it is with friends and neighbors, on social media, or anywhere else you can spread the word about GLPS. We know we have things to work on and improve; that is why we developed a strategic plan and focus on school and district improvement day in and day out. However, as we work to get better, we also have to make sure we recognize what an outstanding place that GLPS is to learn, work, and grow.
Thank you for all you do to make it that way; as always, I am #proudtobeacomet!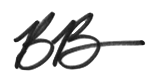 Dr. Bill Barnes
Superintendent of Schools