GLPS Families,
I wanted to take a moment today to wish you and your students a wonderful start to the 2022-2023 school year. As a GLPS parent myself, I know the anticipation, excitement, nervousness, and wonder that comes with the first day of school. So, as we look ahead to tomorrow morning, I sincerely hope that all of our kids have an outstanding experience as we welcome them back.
Our operations staff has been busy all summer getting the buildings ready, our office staffs have been hard at work for weeks building schedules and creating a welcoming environment, and our instructional staff has been getting their classrooms ready and preparing for the first day of school. At our opening day staff kickoff yesterday, we discussed the importance of building a school community, and while we focus on the academic work, we also have to work to create a space that allows students to feel safe, affirmed, valued, and proud to be Comets. We hope you and your students feel that commitment when they walk into school tomorrow.
So, when you see the buses roll by in the morning, or wait in the drop off or pick up line, or wave goodbye when your child sets out to walk to school, remember that every kid only gets a handful of "first days of school," and we want this one to be great. We are honored to work with your family this year, and we are excited by the opportunity we have to help your children learn, grow, and achieve their goals.
We hope to see you at our open houses this evening. As a reminder, the GLHS, Beagle, and Hayes open houses are from 4:30-6:00, and the elementary open houses are from 5:30-7:00.
Thank you for giving us the opportunity to be your partner in your child's education. Have an outstanding school year! #proudtobeacomet
Sincerely,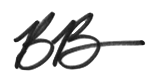 Dr. Bill Barnes
Superintendent of Schools