Families,
One of the themes that runs through our strategic plan is the idea that we want to create a safe, supportive, and welcoming environment for Grand Ledge Public Schools students. Specifically, our vision here is to strive to make sure that "Grand Ledge Public School will provide every student a high quality education, critical thinking skills, and social development to reach their highest potential in a safe and inclusive environment." One of our six belief statements speaks to this as well, as it states that "We believe in a safe and inclusive environment where students can explore their interests and learn the skills they need to thrive in their communities." After all, if students do not feel physically and emotionally safe, and if they do not feel like they are authentically valued for who they are, then it is very difficult for them to learn. Therefore, we work very hard to create an environment in our schools that elevates and affirms our students' interests and identities, while also ensuring that no one's words or actions infringe on the rights of anyone else to feel safe, heard, and important. Our full strategic plan can be viewed here.
Within this idea of safety, I wanted to provide you with a couple of updates for this week.
As part of National School Bus Safety Week, next week is Operation Safe Stop in Michigan. This week is identified to remind drivers and families about safety procedures in and around school buses. Please click here for additional resources and information about bus safety.

Please read this letter from Eaton County prosecutor Doug Loyd. We want to remind families to have conversations with your children about the importance of reporting issues as you hear about them, and also about the fact that if a student makes a comment or acts in a way that is threatening, we take that very seriously here at GLPS. When we receive information about a potential threat, whether to an individual or a school building, we follow the procedures outlined in the letter and thoroughly investigate to make sure we are keeping our students safe.


You can find the following non-discrimination policy in all of our student handbooks: It is the policy of Grand Ledge Public Schools District that no person shall be discriminated against in matters of employment or enrollment on the basis of race, color, national origin, gender / sex, sexual orientation, age, disability, height, weight or marital status in its programs, services or activities. [This note added 10-27-2022: Operational Board Policy EIR602: Non-Discrimination states, "Grand Ledge Public Schools shall provide equal opportunity and shall not discriminate in matters of employment or enrollment on the basis of age, religion, race, color, national origin, gender/sex, sexual orientation, disability, height, weight or marital status in its programs, services or activities."] An important part of creating a safe environment is ensuring that our students, staff, and families are free from discrimination of any kind.
We appreciate your partnership and support as we strive to create a physically and emotionally safe environment for our staff, students, and families here at GLPS. Please reach out if you have questions or concerns, and help us continue to build on our successes. As always, I am #proudtobeacomet!
Sincerely,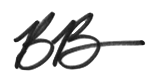 Dr. Bill Barnes
Superintendent of Schools