GLPS Families,
As the calendar rolls over and we leave January behind, I want to take a moment to remind you that February is Black History Month. While it is important to appreciate and celebrate the contributions and accomplishments of the African American community throughout the year, February is set aside as a month dedicated to learning about the histories and stories of African Americans and how those histories and stories have shaped America and the American experience. During Black History Month, I encourage you to explore the resources and events that are available throughout our greater community. From libraries to museums to colleges and universities to entertainment and performances, there are a multitude of opportunities in our area to learn about, reflect on, and understand Black history.
In addition to Black History Month, February also brings us National School Counselor Week. Designated as the first full week of February, National School Counselor week celebrates school counselors and all that they do for our students. Here at GLPS, we are fortunate to have at least one counselor in every building. Our counselors are incredible, providing support, lessons, and small group sessions, as well as social, emotional, and academic guidance to our students. We appreciate our counseling team's outstanding work throughout our district and throughout the year, so please take a moment to thank your school's counselor(s) for all they do!
Finally, I want to close today by highlighting last Friday's International Night at Delta Center. Well over 600 people attended the evening's festivities! The event highlighted the diversity that makes GLPS a wonderful place to be, and the inclusivity that is central to our beliefs as outlined in our strategic plan. It allowed students and families to learn and celebrate with classmates, colleagues, friends, and neighbors from a wide variety of races, cultures, backgrounds, and ethnicities; from food to music to art to dance and everything in between, International Night was a huge success. A special thanks goes out to the staff, families, and community that made the event possible. In case you missed it, here is FOX 47's coverage of the event. We look forward to celebrating again next year!
Thank you for your support and for all you do to make GLPS truly outstanding. Have a wonderful weekend; as always, I am #proudtobeacomet!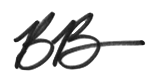 Dr. Bill Barnes
Superintendent of Schools