GLPS Families,
As we head into the last weekend of April and look ahead to May, it is exciting to think about all of the end of year celebrations and activities that await us. However, we still have a lot of learning to do, so as the weather finally warms up for good (hopefully!), it is also exciting to see the outstanding work happening in classrooms across the district.
A couple of notes for this week:
At our board meeting on Monday night, we gave a presentation on how we are using school safety and mental health funds from the state and other grant sources to help improve safety and support for our schools and students. I know that school safety is top of mind for our families and communities, and I invite you to take a look at the slides to see the investment that is being made over the next few months. If you would like to watch a video of the presentation itself, you can click here and jump ahead in the video to the 48 minute mark. I greatly appreciate our first responder partners for their input and expertise in helping us develop a school safety plan.

Wednesday was administrative professionals day, which honors our secretaries and administrative assistants throughout the district. This district would not operate without our talented and hardworking team, so please make sure to give an extra thank you to your building team!

We received information from the Capital Area Child Care Coalition, who is working with the governor's office to improve child care in Michigan. If you are interested in participating in the research that will inform the work, click here for more information. This is not a requirement, and the project is not affiliated with GLPS, but our partners in the region asked for assistance to gather as much information as possible to help with their planning.


Monday, May 1st is the due date for our district wide inclusive logo contest. Please see this document for rules and to help your student submit a design. The form is set up for access from GLPS email addresses only, so students will have to access it through their emails. If you run into trouble, feel free to contact me and we can get it sorted out. We have multiple wonderful entries already, and I look forward to seeing what comes in over the weekend.

A couple of weeks ago, we sent out information from our high school LINKS program about ordering autism acceptance shirts to wear today. It turns out, the short ordering window was not enough time to meet the demand, so the team ended up extending the window, creating a new timeline. The ordering link closes today, shirts will be delivered to schools and Sawdon by May 5th, and May 9th is the day identified for everyone to wear them in support of our students and programs. This timeline actually coincides nicely with next weekend's Prom for You, which is a sensory friendly prom that is organized by our LINKS. Thank you for the overwhelming support!
That is it for this week. I hope you have an outstanding weekend. Thank you for all you do to support our students, staff, and district, and thank you for giving us the opportunity to work with your children every day.
As always, I am #proudtobeacomet!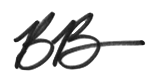 Dr. Bill Barnes
Superintendent of Schools