Please view my message here if you need translation services.
GLPS Families,
As we make our way through the month of October, we continue to make great progress in multiple areas here at GLPS. Monday afternoon, while students were off for the half day, our staff, including secretaries and TA's, were here learning and collaborating with one another in professional learning sessions. TA's learned about school safety, while secretaries learned about communication and enrollment procedures. Teachers across the district collaborated around instructional strategies, aligned to our school improvement goals, in an effort to continue to learn and grow to create engaging classroom experiences for your students. Part of the work that our BK-6th grade teachers did, too, was to make sure we are ready for conferences, and to discuss student learning with you in a meaningful way. I will share some additional information with you as we get closer to elementary conferences, from a district perspective, to help you understand what our teams have developed in terms of what we want students to learn, and how we know what they have learned already and what they have not learned yet. So, stay tuned!
In addition to staff growth this week, our bond projects continue to move forward as well. We are getting ready to go out for bid on high school and Neff projects. The high school includes new heating and cooling upgrades, roof work, and a new secure entrance, while Neff is looking at  roof repairs as well. Soon, we will begin discussing security upgrades and classroom space at Willow Ridge, as well as security upgrades and a new road for pick up and drop off at Hayes. As a reminder, the board approved bond priority list can be found here. The most noticeable movement, however, is at Wacousta. I am happy to share a new round of pictures with you today. As you can see, things are moving along well, and we remain on schedule. Again, as a reminder, the new Wacousta school is an active construction site, so please do not enter it.
The final piece of growth that I want to share with you is in our student population. While many districts in our area and around the state have seen no gain or even a decline in student enrollment, GLPS is growing! While we are still within the count day window, which means our numbers are not finalized yet, we are projected to have a student increase again this year. We are thrilled to welcome new families to Grand Ledge Public Schools, and we appreciate the confidence that all of our families have shown in us and our ability to provide a high quality, inclusive educational experience for our students!
All of the growth we are seeing at GLPS, whether it is in learning, facilities, or students, is only possible because of our outstanding team, a supportive community, and you, our families. We appreciate everything you do for us, and we are appreciative that we get to work with your kids every day. Have a wonderful weekend; as always, I am #proudtobeacomet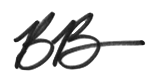 Dr. Bill Barnes
Superintendent of Schools