Please view my message here if you need translation services.
BK-6 GLPS Families,
As we move past Halloween and into November, we are starting to wrap up the first trimester already! It does not seem possible that we are a third of the way through the school year, but here we are! To those ends, we have some new processes and procedures for how we will be communicating with our BK-6th grade families this year about student progress during conferences. While your buildings and teachers will communicate with you specifically, I wanted to highlight a few items as a district level overview for you:
All of our teachers have worked very hard over the last couple of years identifying our essential learnings by grade level. Essential learnings are the topics that we expect students to master by the end of the year. To view all of the essential learnings for your child's grade level, please visit our academic services page HERE. Please note that we are still working on some subjects in various grade levels, so these represent the finalized, board approved, essential learnings.
For each one of our BK-4th grade math and literacy essential learnings, and our 5th and 6th grade math, literacy, science, and social studies essential learnings, we have developed a proficiency scale. A proficiency scale is a way to communicate what a student knows and does not know about the essential learning, and it is meant to guide instruction in the classroom and provide you and your child with real time information about what they know now and what still needs to be learned. Here is a 5th grade math example:

Scales are built to outline specific knowledge students demonstrate, broken out into level 1, level 2, level 3, and level 4 learning. Please note that a level 3 represents proficiency at the end of the year, while level 4 is above and beyond proficiency. The reality is that here at the end of the first trimester, your child may be at a 1 or 2 on many of the scales. Not only is that okay, but it is expected. After all, we have a lot of learning to do between now and the end of the year, and your child will have many more opportunities to continue to learn and demonstrate that learning in the classroom. During conferences, your child's teacher will share proficiency scales with you and talk specifically about your child's learning.
For a quick video of me explaining the proficiency scale, please click HERE.  
In addition to proficiency scales, your child's teacher will share a progress report with you. Below is an example of a 1st grade language arts progress report:

You will notice that your child's progress report will not look like report cards from previous years. Instead, it will simply list the essential learnings that children have had the opportunity to learn so far, along with a score that corresponds with the proficiency scales. Again, please remember that all of our essential learnings are end of year expectations, so your child may currently be at a level 1 or 2 on some of them. There may be some 3's or 4's, too, but please view each score as a snapshot in time with an opportunity to grow through the scale throughout the year. 
For a quick video of me explaining the progress report, click HERE.
We are excited to be able to communicate with you in such a specific way this fall, and this new system represents an incredible amount of work and collaboration from our staff. If you have questions, please feel free to reach out to your child's teacher, building principal, or me. We look forward to our conversations with you during conferences next week, and we appreciate the opportunity to partner with you around your child's learning. 
Have a wonderful weekend; as always, I am #proudtobeacomet!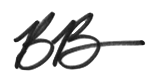 Dr. Bill Barnes
Superintendent of Schools