February 28, 2023
Marlene Promer is a 2022 Eaton County Champion for Children!
February 28, 2023
Marlene Promer, BK teacher at Holbrook Elementary, was one of the winners of the 2022 Eaton County Champion for Children Awards! Six people were named as 2022 Eaton County Champions for Children, and Marlene Promer was one of them.
We are so thankful for all that she and the others do for the children of Eaton County! Winners have gone above and beyond for children in our community as someone who has helped, influenced, encouraged, or supported a local child in profound ways that have a lasting positive effect on our community.
She was nominated by Dr. Bill Albrecht, principal at Holbrook Elementary, who stated, "Marlene gives countless hours outside of school (and has done so for her entire tenure in the district) to students, both past and present, and their families. She attends students' extra-curricular events, graduations, activities, and volunteers in many community programs and agencies."
Grand Ledge parent Heather Algrim, whose son Jonas had Marlene for BK the year the pandemic closed schools, attributes a large part of her son's ongoing love of learning to Marlene. "She's amazing. Even in that craziness of a school year, she infused such a fun, exciting atmosphere in her classroom that my son has great memories of the "before" times that were his foundation in school. He still refers to the pre-pandemic years as 'Promer Times'."
Winners were treated to a small awards ceremony and lunch today hosted by the Eaton County Child Abuse and Neglect Council through Eaton RESA.
Marlene's name will live on a plaque at the Eaton County Courthouse for years to come!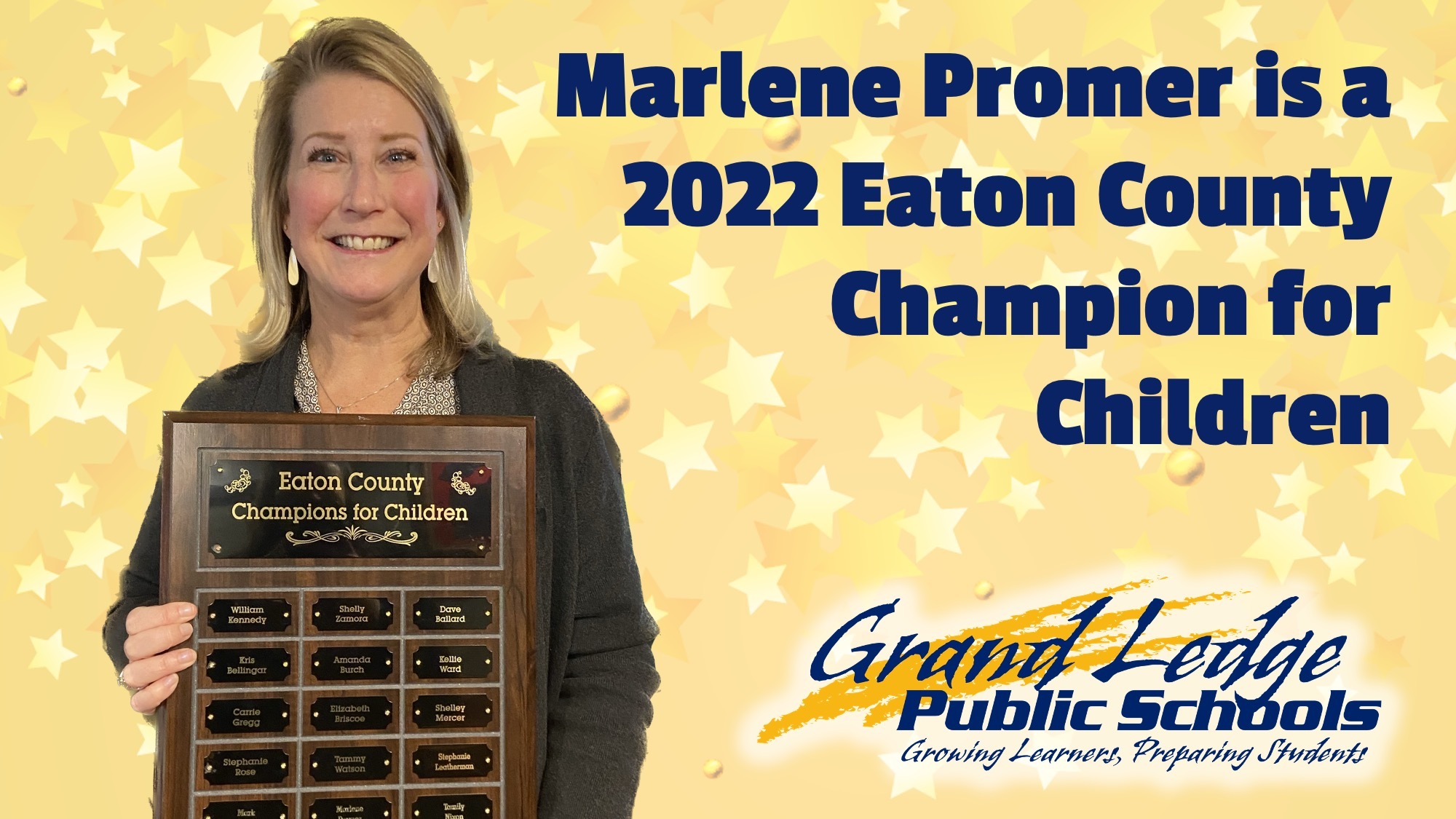 A special thanks to Heather Algrim for providing photos and information.