December 9, 2022
"Who Ya Gonna Call?"

GLPS Families,
As we head into the weekend after another great week of learning here at GLPS, I wanted to share some information with you today about the best way to ask questions or elevate concerns within the district. We value our partnership with you as we work to create opportunities for your students, and we want to make sure that you know and understand the best way to address issues as they arise.
In each of our student handbooks, which can be found HERE, there is a section that describes the most effective process for getting questions answered or having concerns addressed. Oftentimes, questions or concerns stem from a miscommunication or lack of awareness of a situation, and they can be answered or resolved by speaking to the staff member most closely associated with the issue. But, occasionally, the situation is not resolved there, so we outline how best to proceed. Our handbooks state:
Parent Concerns – Guide for Communicating Questions and/or Concerns
With the rapid rate of change occurring in our society, there are many implications for change in our school as well. If a question or concern arises, please seek an answer or solution by contacting the teacher first and then the building principal or designee. If the question or concern is not satisfactorily resolved at the building level, the concerned person may appeal to the next highest level of authority.
Please use the following step process to address any concerns that may arise:
Step 1 - Contact the teacher or staff member most closely associated with the issue.
Step 2 - If unresolved, contact the building principal or supervisor.
Step 3 - If unresolved, contact the Superintendent's Office (517-925-5401).
Step 4 - If unresolved, contact the Board of Education.
If you have a general matter concern, or you are unsure who to contact, please contact the Superintendent's Office at 517-925-5401 to be directed to the appropriate personnel.
Academic Services (517-925-5403): for concerns associated with classroom instruction, report cards, and district curriculum.
Human Resources (517-925-5406): for concerns associated with staff/personnel, discipline and handbook issues.
Operations (517-925-5430): for concerns associated with facilities, grounds or transportation.
Student Services (517-925- 5410): for concerns associated with Special Education.
I encourage you to take a look at our website, where we have information about the various departments in our districts and what they do. That information, including the person in charge of each one, can be found HERE. This can help you decide who can best assist you.
All of our staff members throughout the district are dedicated to providing an outstanding educational experience for your students, whether it is through teaching and learning in the classroom, providing clean and safe facilities, cooking meals, getting kids to school and home safely, or providing top notch customer service. After all, our strategic plan states, ""We believe in partnerships between the family, community, and education stakeholders for the success of GLPS," and we try to live up to that belief every day. Thank you for your support, your partnership, and for giving us the chance to work with your kids. We are proud of the service we provide for our families and our community, and as always, I am #proudtobeacomet!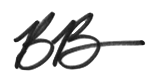 Dr. Bill Barnes
Superintendent of Schools