Classroom Guidance Lessons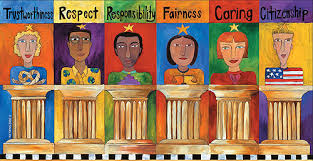 Classroom Lessons
This school year I will be conducting comprehensive guidance lessons in all classrooms at least once a month with the exception of 4th grade. The 4th grade classes will receive 12 lessons once a week. Six of these lessons begin in October and the remaining six begin after Christmas break. These lessons are generated from the Steps to Respect program which is geared towards bullying prevention.
The lesson schedule for school year is listed below:
September: Friendships*
October: Problem Solving*
December: Empathy
February: Growth Mindset
March: Diversity
April:Career Exploration
May: Life Transitions and/or Coping Skills
Please do not hesitate to contact me if you would like more information regarding these lessons.
* 6th grade classes will not participate in the September and October lessons as they will receive two lessons related to sexual harassment.