Employment
Thank you for your interest in Grand Ledge Public Schools. The Grand Ledge School District is an equal opportunity employer and does not discriminate in its educational policies or practices on the basis of age, religion, race, color, national origin, gender, or handicap of any individual.

Employment Opportunities

Click here to view open positions, apply for jobs, or learn more about employment opportunities at Grand Ledge Public Schools.

SUBSTITUTES NEEDED!!!
BUS DRIVER and CUSTODIAL SUBSTITUTES
Are you looking for a second job, or just want to make a little extra money without working a full day? Call our Human Resources Office at 517-925-5406 to discuss your availability. Substitute bus drivers could be available just for morning or afternoon runs. Give us a call and see and we can help you out! We will even provide the appropriate training.
TEACHER, CLERICAL, & TEACHER ASSISTANT SUBSTITUTES
Persons interested in becoming a Substitute Teacher, Clerical Substitute or a Teacher Assistant Substitute for Grand Ledge Public Schools, please click How to Apply on the EduStaff banner below.
Once on the EduStaff webpage, click on Start an Application in the top left corner. If you have questions, please contact EduStaff at 877-974-6338.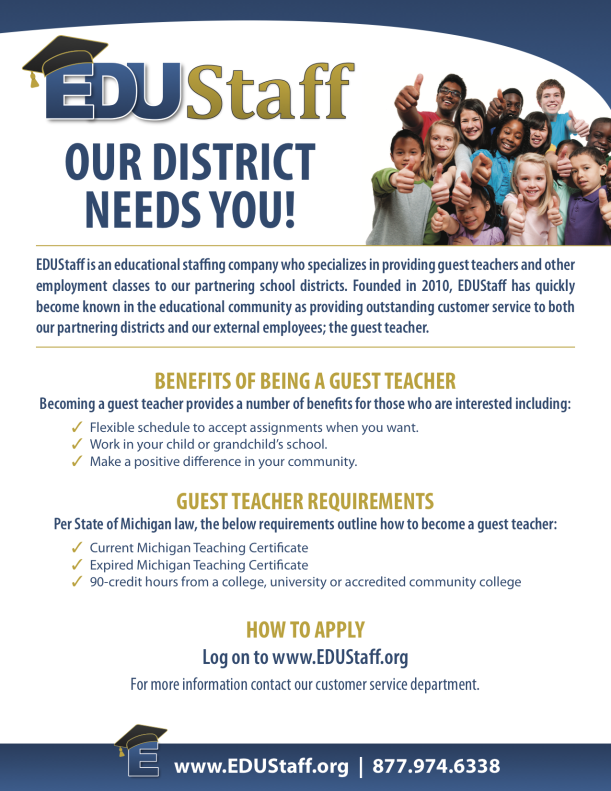 Questions may be directed to the GLPS Human Resources office at 517-925-5406.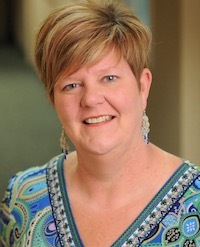 Kelly Jones
Director of Human Resources
(517) 925-5406
Erika Conley
Administrative Assistant
(517) 925-5406