Welcome to
Grand Ledge Public Schools
Located just west of Lansing, the school district offers distinguished student achievement, exemplary instruction and award-winning performing arts and athletics. New computers, wireless classrooms, and advanced technology provide students with superior learning opportunities.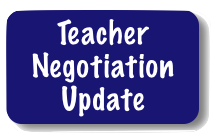 Substitutes Needed
If you are interested in serving as a substitute bus driver, food service aide or teacher assistant for Grand Ledge Public Schools, please click here.
OK2SAY is a program designed to empower Michigan students, parents, school personnel, community mental health service programs, and law enforcement to share and respond to student safety threats. Click on the Logo to learn more.

GLPS1
Brochure
View the district's strategic plan, The Grand Ledge Plan for Success from computer, smartphone or other tablet device.

PDF

iBooks w/ your iPad