Elementary Attendance Area Maps
Below are maps outlining the approximate attendance boundaries for elementary schools within the Grand Ledge Public Schools beginning with the 2021-2022 school year. Simply expand the box for the map you want to view.
PLEASE NOTE: These are for reference only. To ensure you are in the attendance area you want, please contact our Pupil Accounting office at 517-925-5447 or our Transportation Department at 517-925-5300.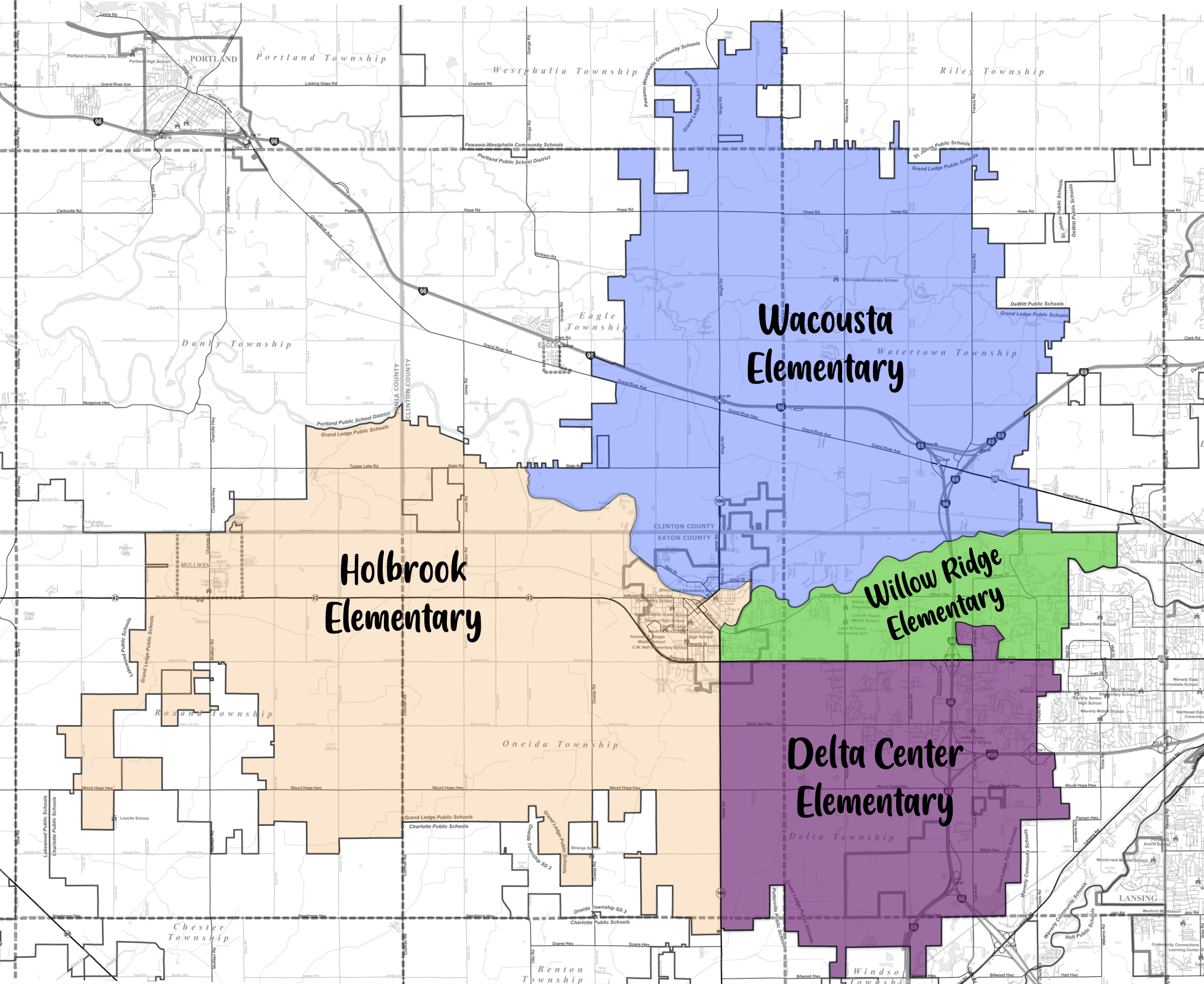 Delta Center Elementary Attendance Map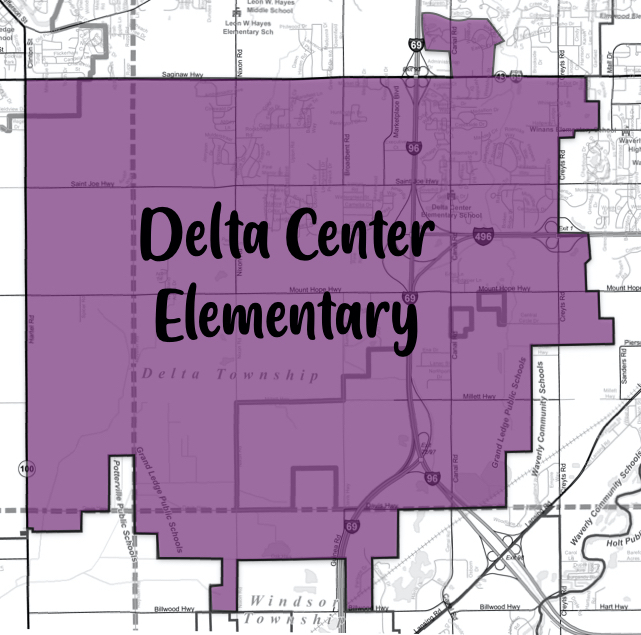 Holbrook Elementary Attendance Area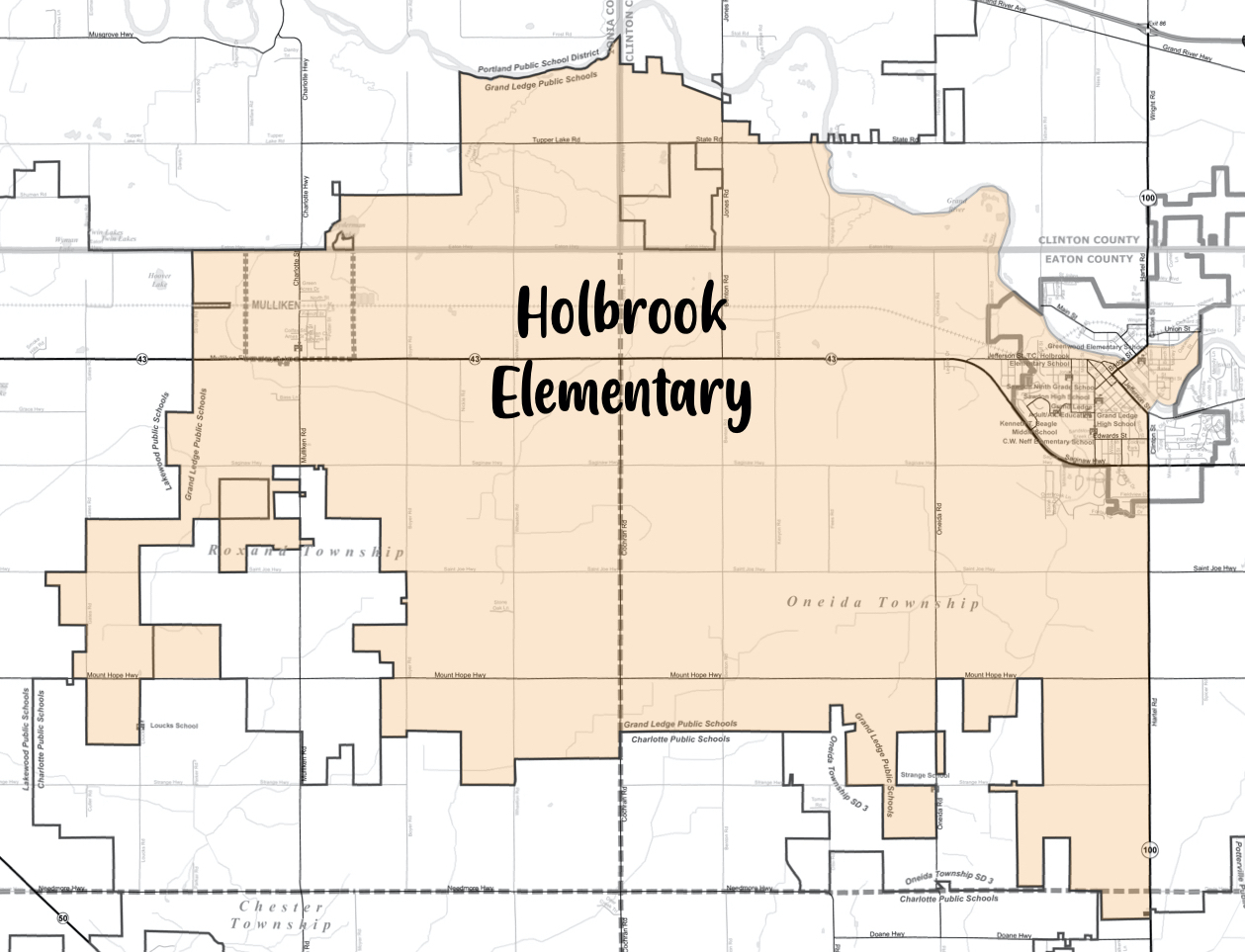 Wacousta Elementary Attendance Area
Willow Ridge Elementary Attendance Area