Scholastic On-Line Book Fair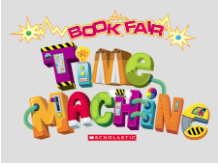 FALL ON-LINE BOOK FAIR IS COMING!
It's time for the Fall Book Fair and this year it will be 100% on-line. We invite you to visit the on-line Scholastic Book Fair and check out hundreds of fun, engaging, affordable books for the whole family to enjoy.
Click the following link to watch the Scholastic Book Fair videos:
Middle School - https://bcove.video/3dDJfVo
Elementary School - https://bcove.video/2zoSgmB%C2%A0
The Scholastic Book Fair shopping dates will be November 24, 2020 through December 7, 2020. To start shopping the wide range of books for all ages that Scholastic offers, just go to the following site: https://www.scholastic.com/bf/hayesmiddleschool4. What a great way to purchase your holiday gifts ahead of the rush! Freshen up your bookshelves with some exciting new books. Purchases will be shipped directly to your home. All purchases help the Hayes Middle School library grow with the profits we receive from the Fair.
Thank you for your support for our school and stay safe!