Grand Ledge High School
Welcome to Comet Country!
Grand Ledge High School is known for its distinguished student achievement and quality educational programs. Whether pursuing academics, athletics or fine arts, our students continually experience high degrees of success.
Grand Ledge High School we are proud of our:

Outstanding Academics
Award Winning Fine Arts
Comprehensive Athletic Program
Quality Facilities
Safe, Positive Environment
It is our mission to provide quality-learning opportunities in order to help all of our students to perform at the highest level of their abilities. If you have any questions about Grand Ledge High School or our programs, please do not hesitate to contact one of my Assistant Principals or me.
Proud to be a COMET!!
Jill Mangrum
Principal
Parent / Teacher Conferences will take place on January 16th & 18th from 4:30pm - 7:30pm in the high school cafeteria. Please click below to begin signing up for times to meet with your student's teachers.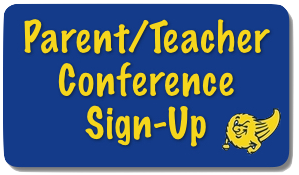 Note: We are excited to announce that we will be hosting a Scholastic Book Fair during conferences on January 16th and 18th from 4:30-7:30pm in the high school media center. Please plan to stop by, we would love to see you there!
---
Attendance Phone: (517) 925-5818
Student Services: (517) 925-5900

GLPS has confirmed cases of Pertussis (Whooping Cough) in the district. We are working closely with the Barry-Eaton District Health Department in response. Please take a moment to read our communication with parents regarding Pertussis and what to watch for. If you have other questions, contact the Barry-Eaton District Health Department or www.cdc.gov/Features/Pertussis/.

Winter weather is upon us and with this time of the year, it may be necessary, from time-to-time, to close or delay school due to inclement weather. A lot goes into this decision. To learn more about how this decision is made, click on the School Closing Protocol icon above.


Grand Ledge Public Schools uses Parchment to provide our students (past & present) with the ability to easily request to have their transcripts sent to a college, university or scholarship fund. Tap the icon to get started.