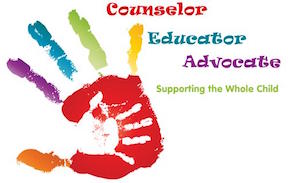 Hi Delta Center Families.
This is Amanda Loos, the Delta Center School Counselor. This will be my 4th year at Delta Center and I am so happy to be back this school year.
From my first day I have felt welcomed and a part of this great family. I have enjoyed getting to know and love the students and their families. I love what I do at Delta Center and look forward to coming here everyday. Having said this, I have made a very difficult decision to take a leave of absence. I will be going home (Australia) to help my parents who have been having some health issues. I will miss my students terribly but will be leaving them in the very capable hands of Bethany Skinner. Bethany is a wife and mother of three and is a part of the Grand Ledge community. I feel very comfortable having Bethany step in for me while I am away. Bethany Skinner's email is skinnerb@glcomets.net and her contact number is 517-925-5735.
My leave of absence will be for one year, with my last day being January 16, 2018 and my return date being mid January 2019. Please do not hesitate to contact Bethany with any comments, questions or concerns.
As a School Counselor, I perform many roles to promote the healthy growth in the academic, social and personal areas of all students. Many of these roles include:
An active participant of the Mutli Tier Student Support (MTSS) team: academic and behavior intervention
Collaboration and consultation with teachers, staff, students, parents, and the community
Coordination of the Hope Mentor program
Assist in crises and emergency situations
Provide resources to parents, students and staff
Student observations
Assist in Comet Club (check in/check out program for students)
McKinney Vento Services
504 plan coordinator
I look forward to making this school year a great year with you and your student(s). You can learn more about my individual and small group counseling and the classroom guidance lessons by tapping the links above.
Please do not hesitate to contact me with any questions, concerns or comments.
Make It A Great Day!