Sinking Fund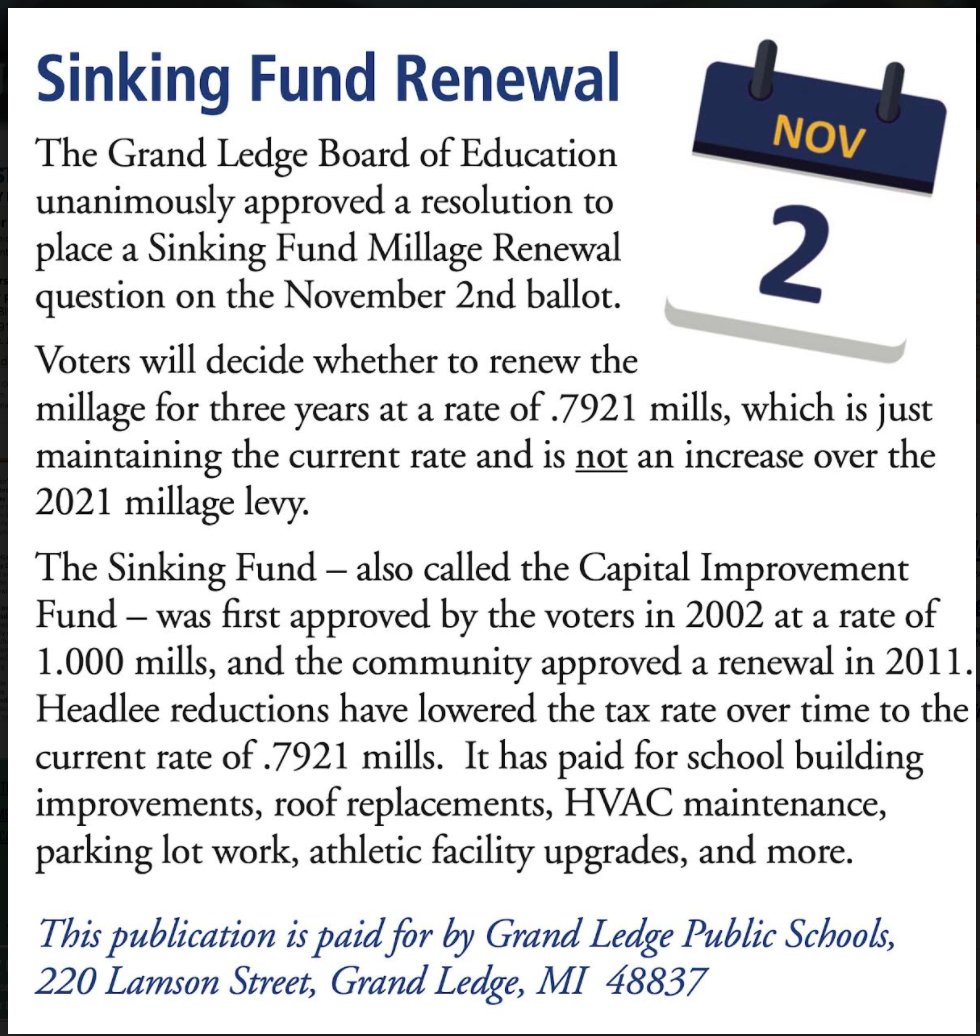 Blessings In A Backpack
Does your student qualify for the free or reduced lunch program at school? IT'S NOT TOO LATE TO SIGN YOUR STUDENT UP!!!
If so, your student is eligible to participate in the Blessings in a Backpack program. For the past decade, this program has provided bags of food for weekend meals at no cost to hundreds of students in the Grand Ledge area. For students attending school in-person, a bag of nourishing, kid-friendly food will be placed discretely in their backpack or locker at the end of each week during the school year (except during school breaks). Examples of some of the food items distributed are: macaroni and cheese, canned vegetables, soup, oatmeal, granola bars, fruit cups, and beef ravioli.
If you would like your student to participate in the program, please fill out and sign the form. Have your student return it to Mrs. Hernandez, in the Student Services Office, or email it to hernandezj@glcoments.net. After you send in the completed form, your student will be eligible for the program.
We do not include peanut products in the bags, but we cannot guarantee that the food we use has been processed in a peanut-free facility. It is your responsibility to check the bags when they come home for any ingredients or foods that your student should not consume.
If you register your student for the program, he/she will remain anonymous to the program volunteers. Your student will be identified with a coded alpha-number from a list provided by the school secretary to the Blessings in a Backpack coordinator.
In-Person/Virtual- click here to access the form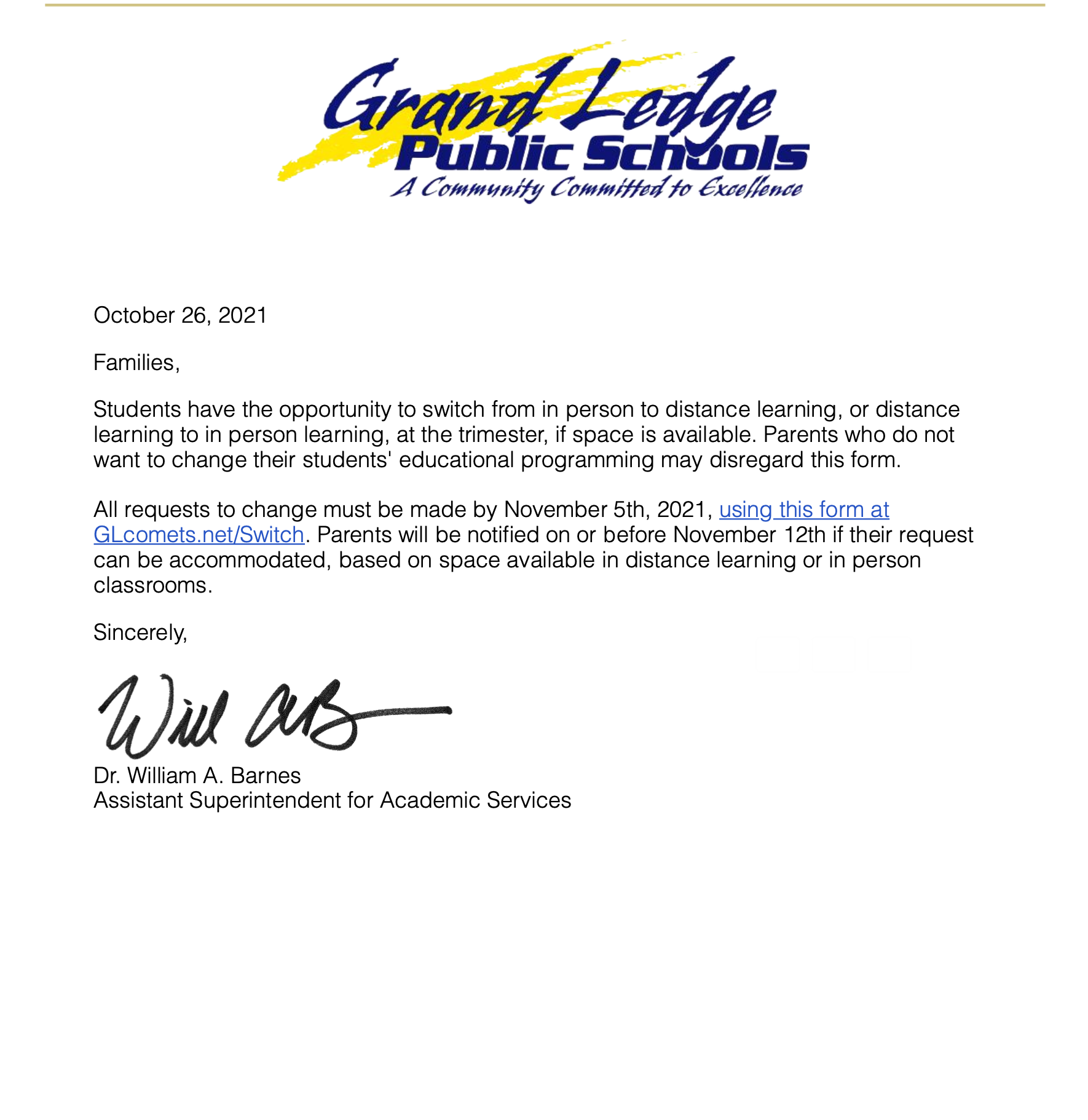 On-Line Scholastic Book Fair- click here for the link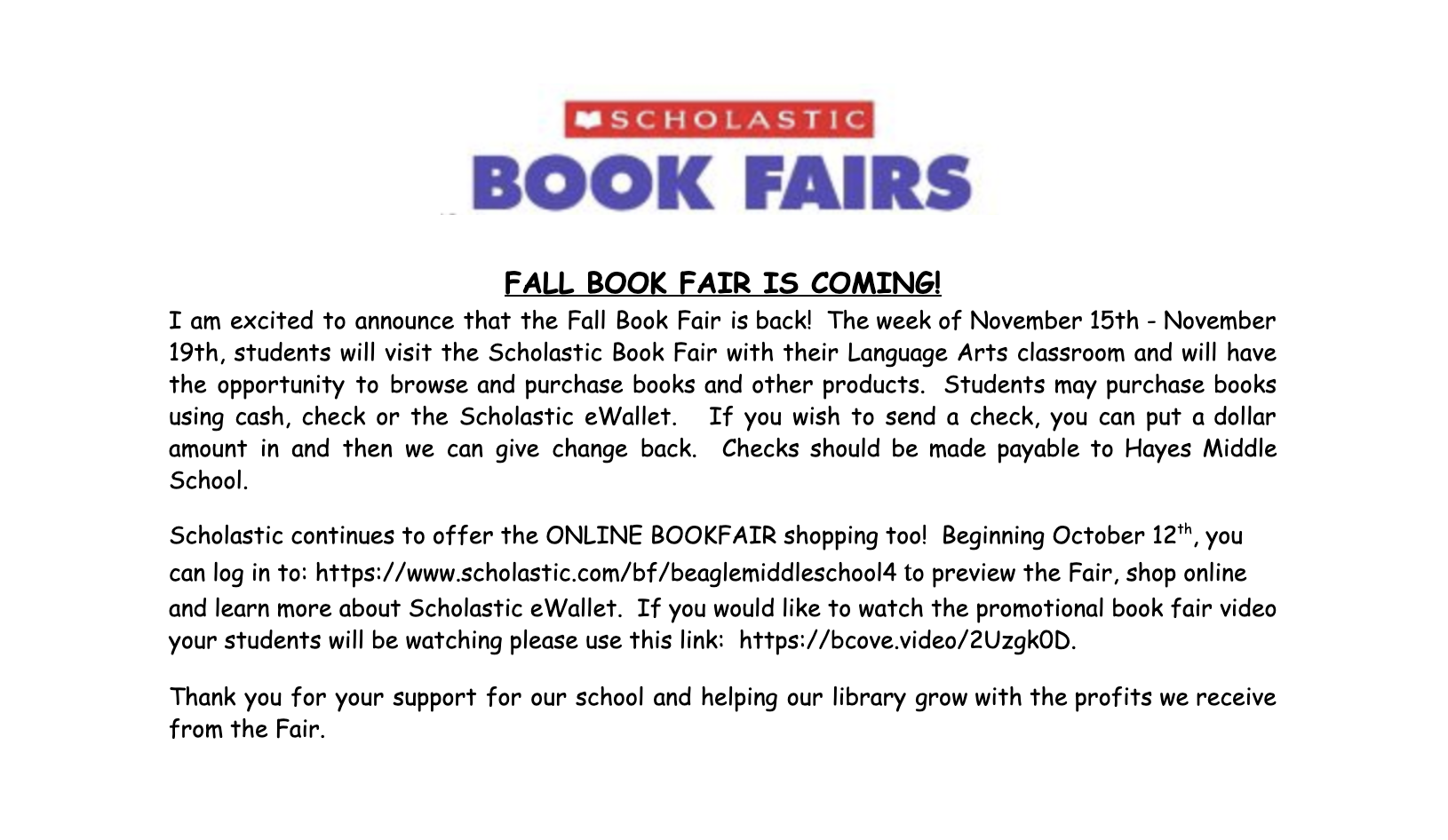 Box Tops for Education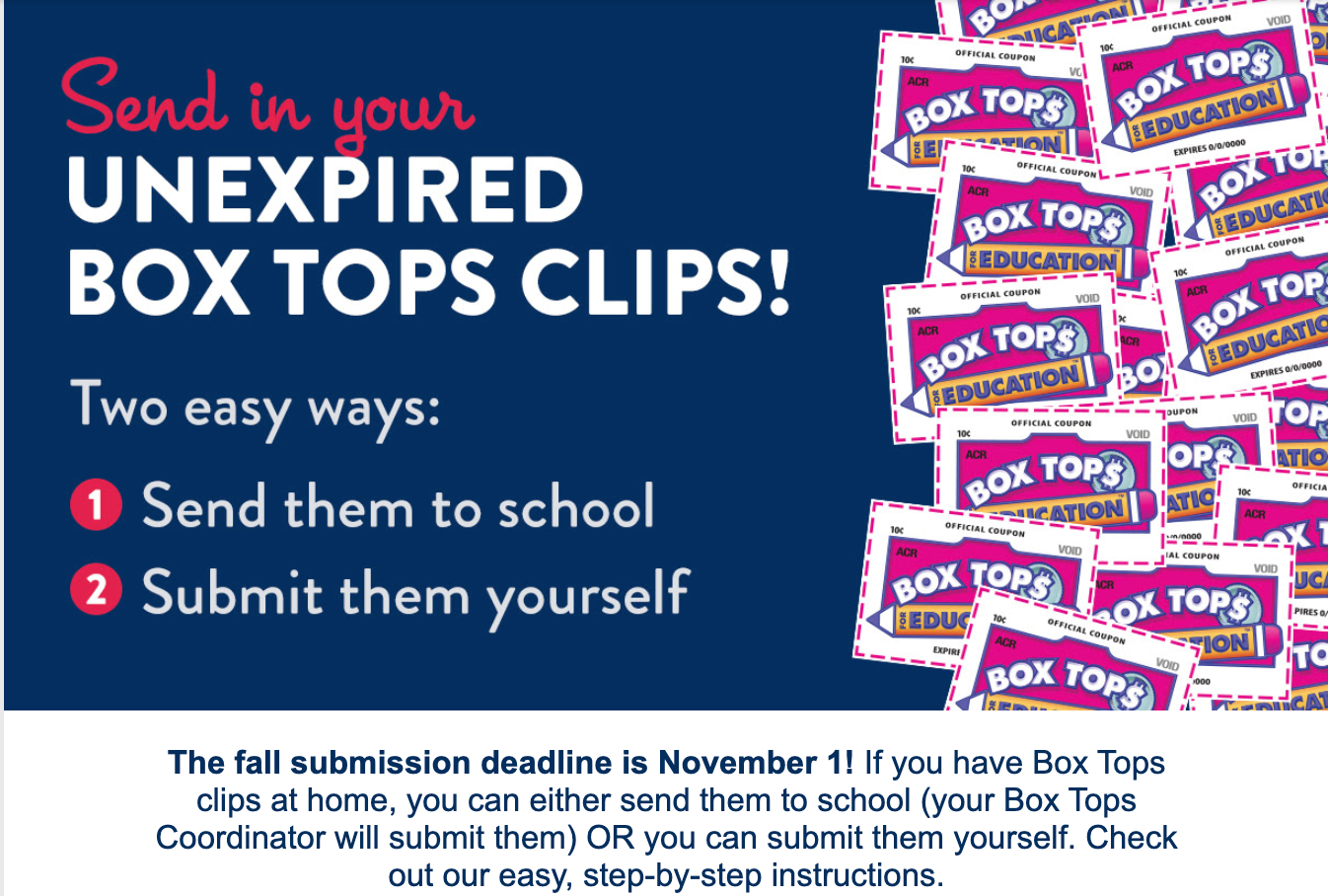 Grand Ledge Food Basket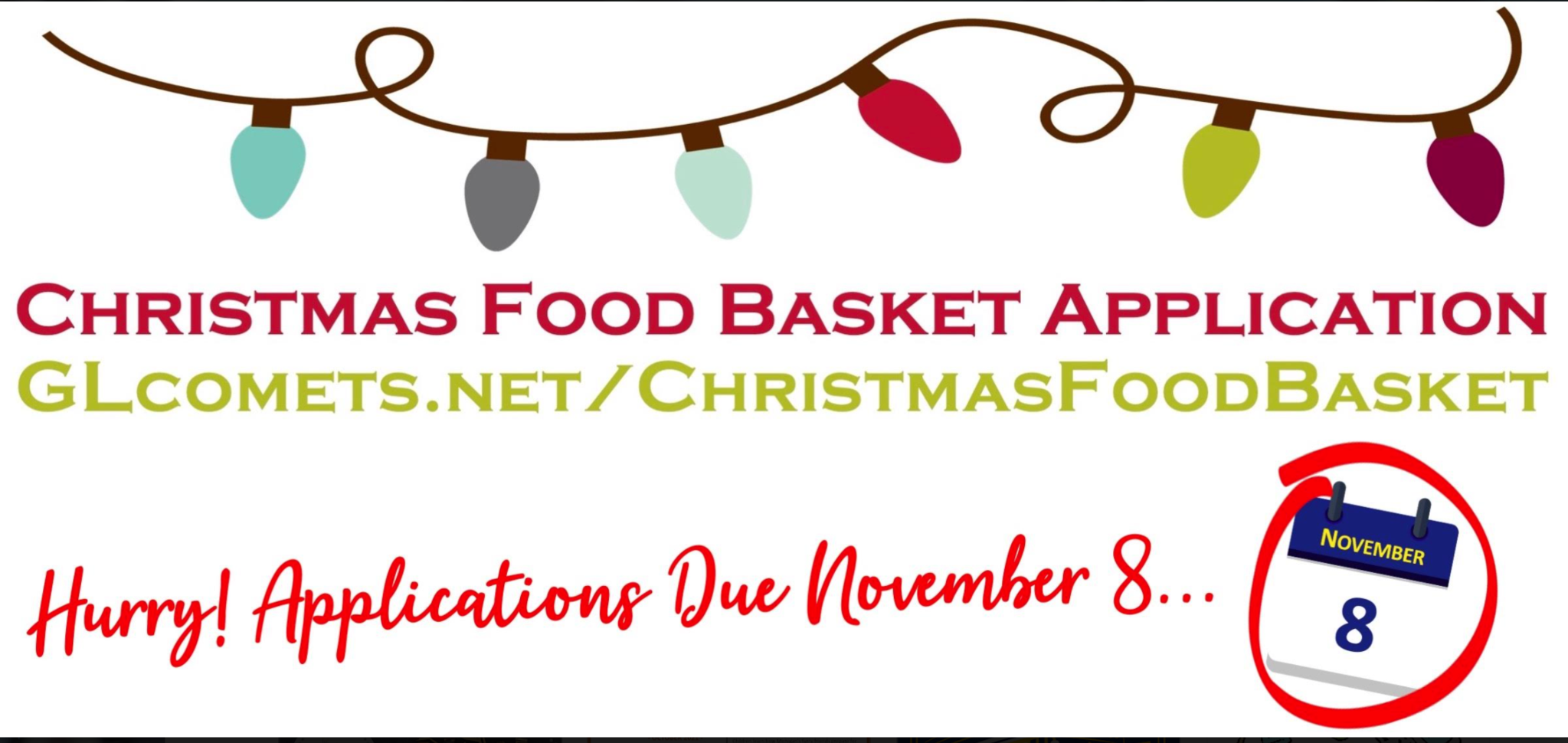 Apply to Get a GLEAP Christmas Food Basket. The Grand Ledge Emergency Assistance Program (GLEAP) is currently taking applications for its annual Christmas Food Basket program for families who live in the Grand Ledge School District. Donors in the community (individuals & groups) have volunteered to provide a food basket during the Christmas season for families in need. If this would be helpful for your family, please submit an application by November 8 online at GLcomets.net/ChristmasFoodBasket or call your child's school office to process the online application with your help. You will be contacted by a donor sometime early in December. This will be done on a first-come, first-serve basis.
Bridge Street Trick or Treat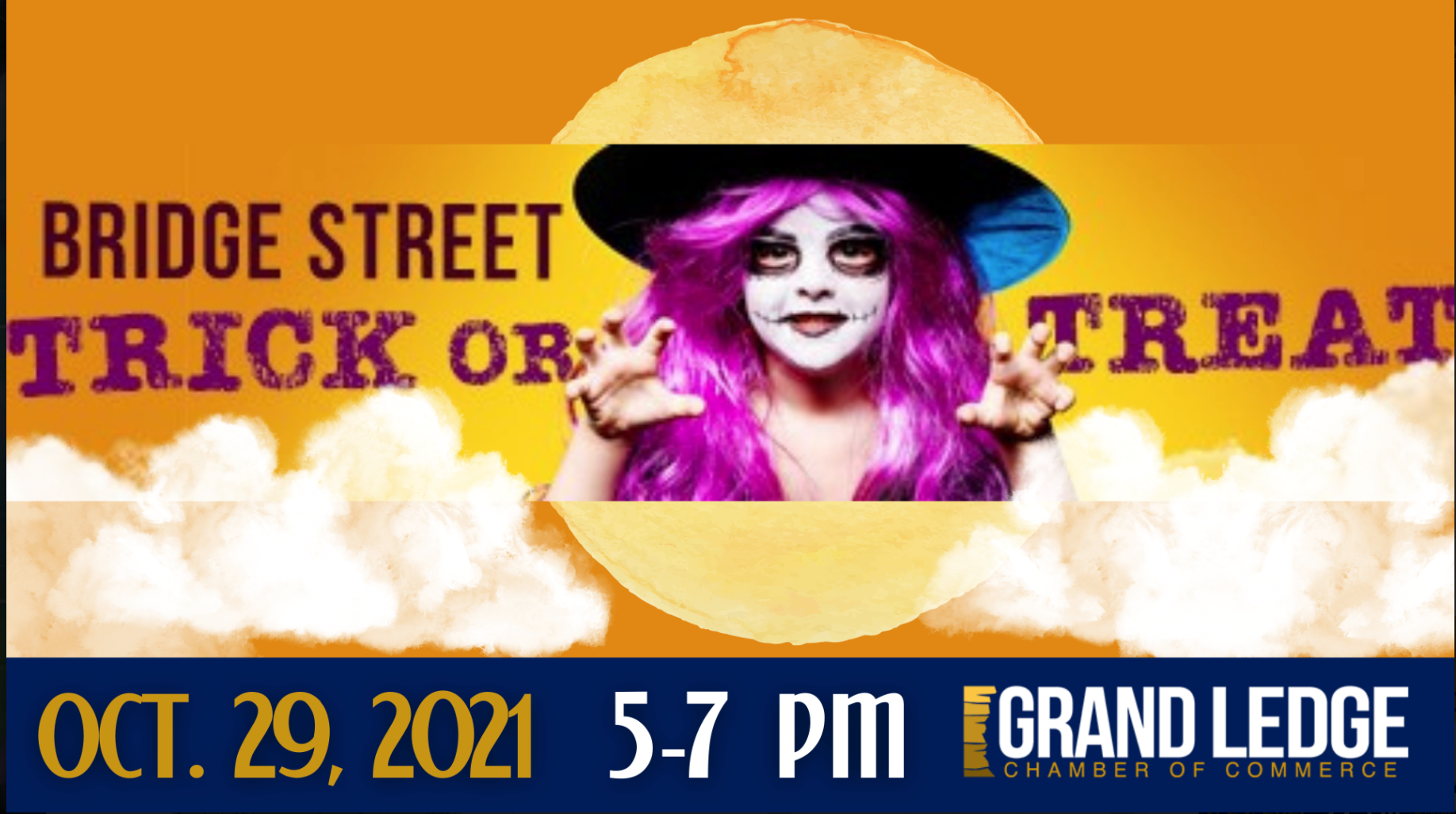 Trick or Treaters unite! From 5-7pm on Friday, October 29, local businesses, Bridge Street Plaza, and both sides of Bridge Street will be bustling with kids in costumes! Come get an early start to your trick or treating!
Covid-19 Reporting

Families, if your child tests positive for COVID-19, please contact the GLPS Health Team by using the new COVID-19 Reporting Form at GLcomets.net/COVID19form. You can also contact the GLPS Health Team at (517) 925-5725 or Health@GLcomets.net. The GLPS Health Team will work with you, in confidence, and coordinate communication with the Eaton-Barry District Health Department (or another health department). Also, be sure to communicate with the appropriate building principal too.
Bowling with Boosters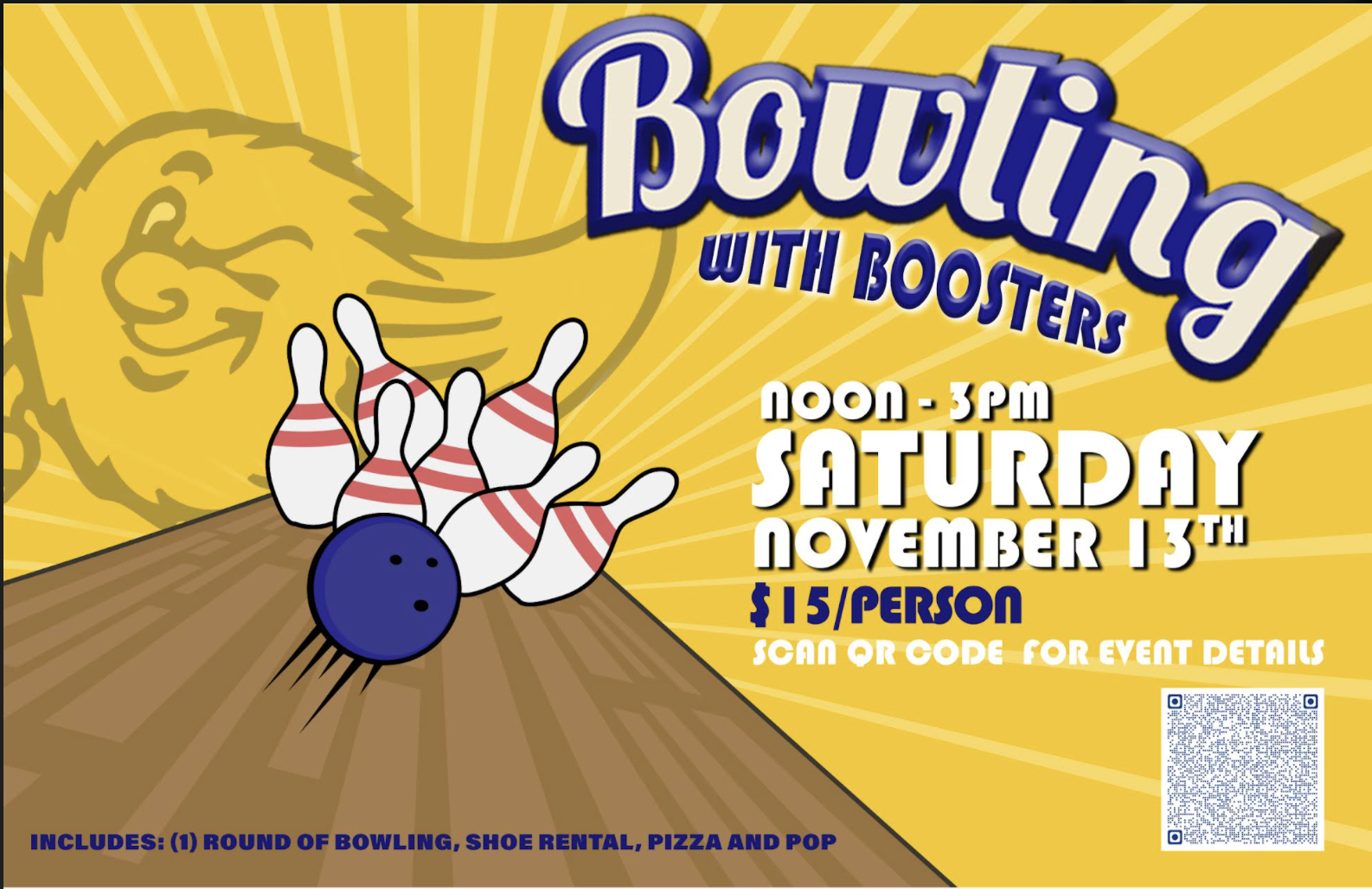 The GL Track & Cross Country Boosters are hosting Bowling with Boosters at noon on Saturday, November 13th at Royal Scot Golf & Bowl. ALL ARE WELCOME TO JOIN THE FUN... join the boosters for some bowling and pizza. $15 per person gets you one game of bowling, shoe rental, pizza, and pop -- with proceeds going to the GL Track and Cross Country Boosters. It is also a chance for anyone who has an interest in supporting or gaining more knowledge of the boosters club to do so. Or it is just a good chance to bowl, have fun, and help GL Track & Cross Country!
Free Rapid Covid-19 Testing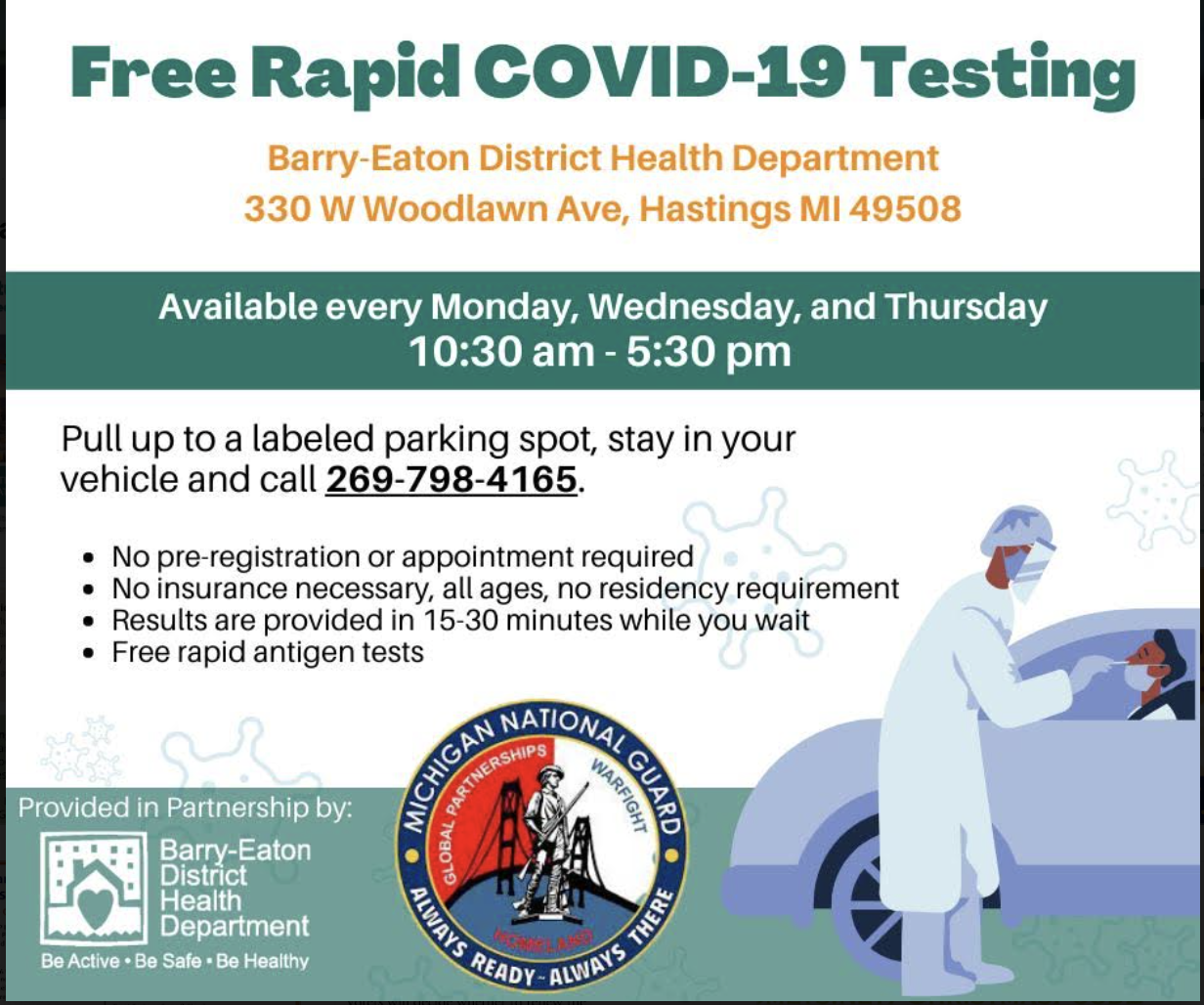 GLEAP Foodbasket Donors Needed!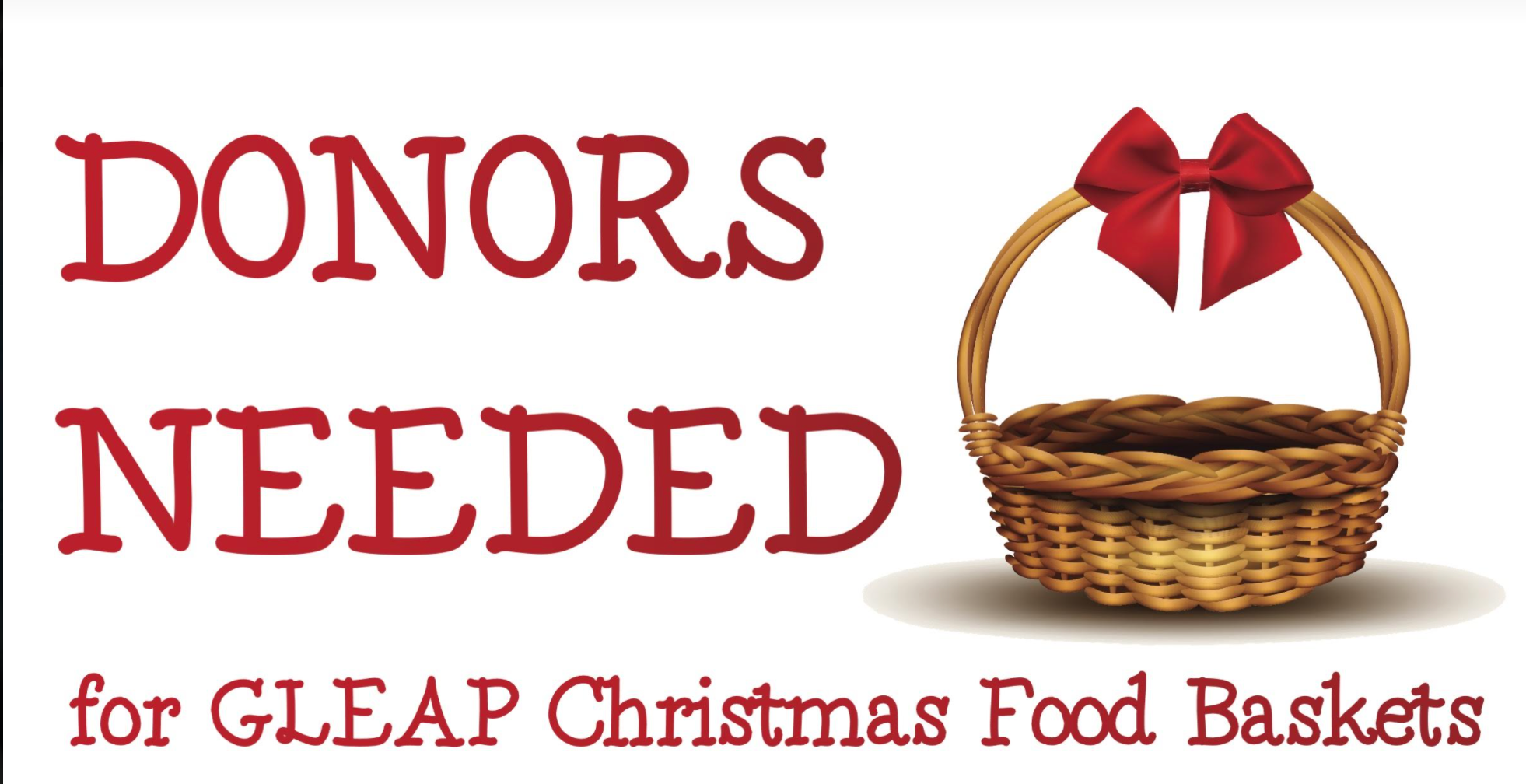 GLEAP DONORS NEEDED! The Grand Ledge Emergency Assistance Program (GLEAP) is currently looking for additional donors (individuals or groups) to assist in providing a Christmas Food Basket for someone in our Grand Ledge School District community. If you, your family, or organization/group are interested in providing a basket to someone in need, please contact Deb at 517-927-9008 for information.
District Library Information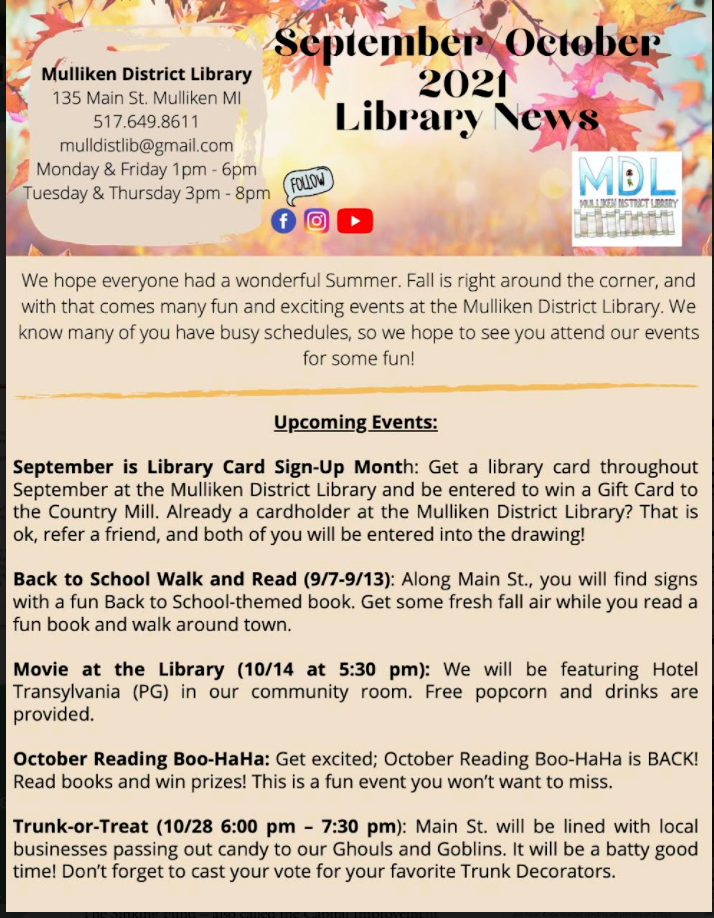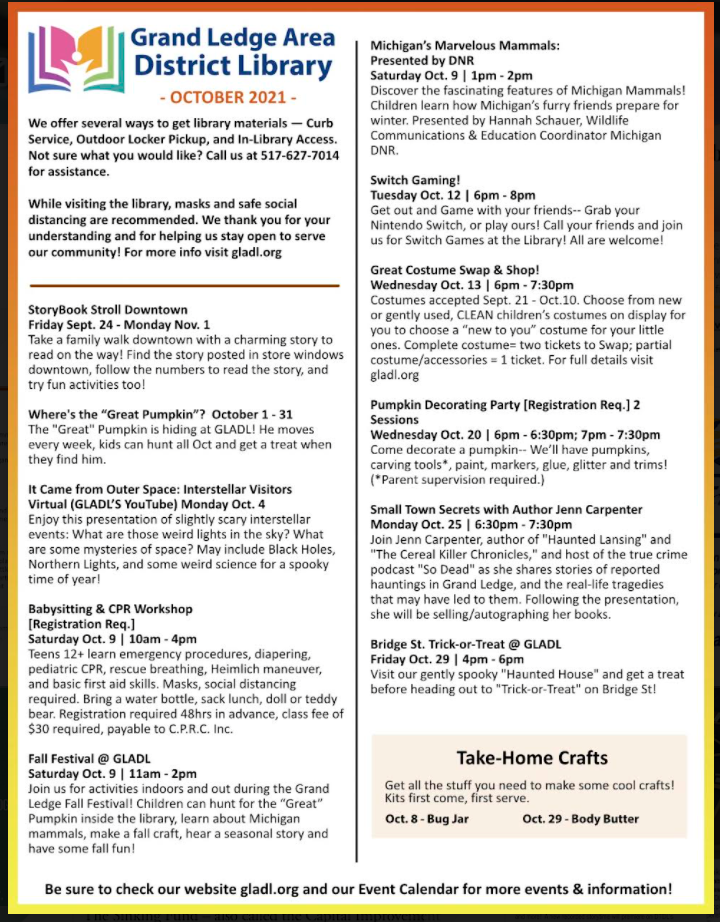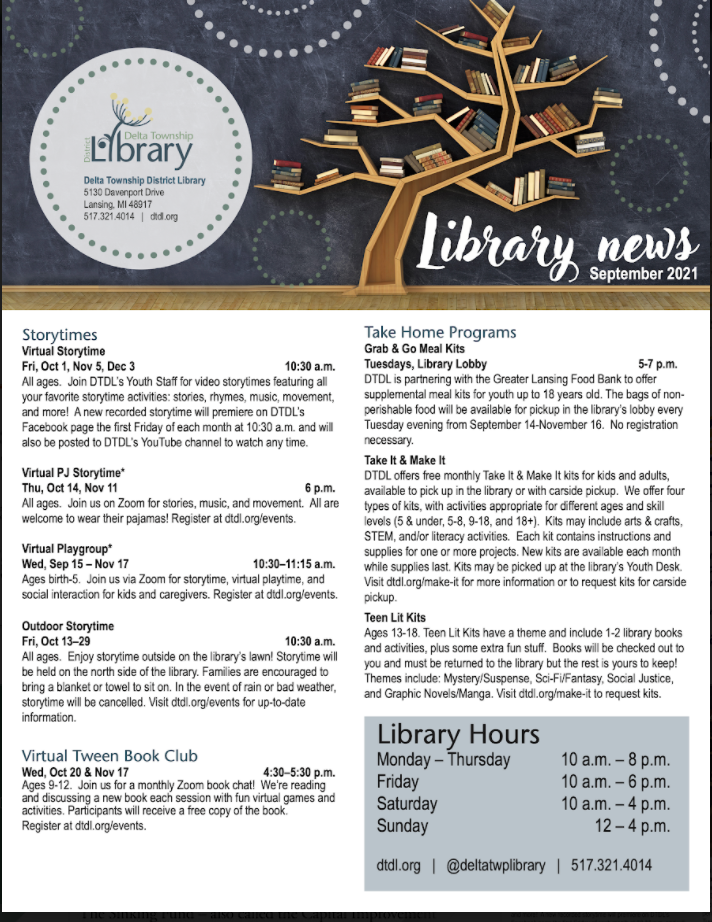 EduStaff-Grand Ledge Schools Need You!