SCHOOL CLOSING PROTOCOL... Winter weather is upon us and with this time of the year, it may be necessary, from time to time, to close or delay school due to inclement weather. A lot goes into this decision. To learn more about how this decision is made, find and read the two-page School Closing Protocol later in this newsletter or visit GLcomets.net/SchoolClosingProtocol.

PLEASE DONATE NEW, UNWRAPPED TOYS! The Grand Ledge Shopping Tour would like to bring some joy to boys and girls who live in the Grand Ledge Public Schools area who might not otherwise enjoy gifts this holiday season. You and/or your children may donate NEW, UNWRAPPED TOYS for kids in grades K-4 and place them in the GL Shopping Tour collection bins found at any GLPS elementary school and in various businesses around the community. This is a wonderful opportunity for the whole family to get involved in the spirit of giving to those less fortunate. Toys will be collected through the first week of December. Thank you!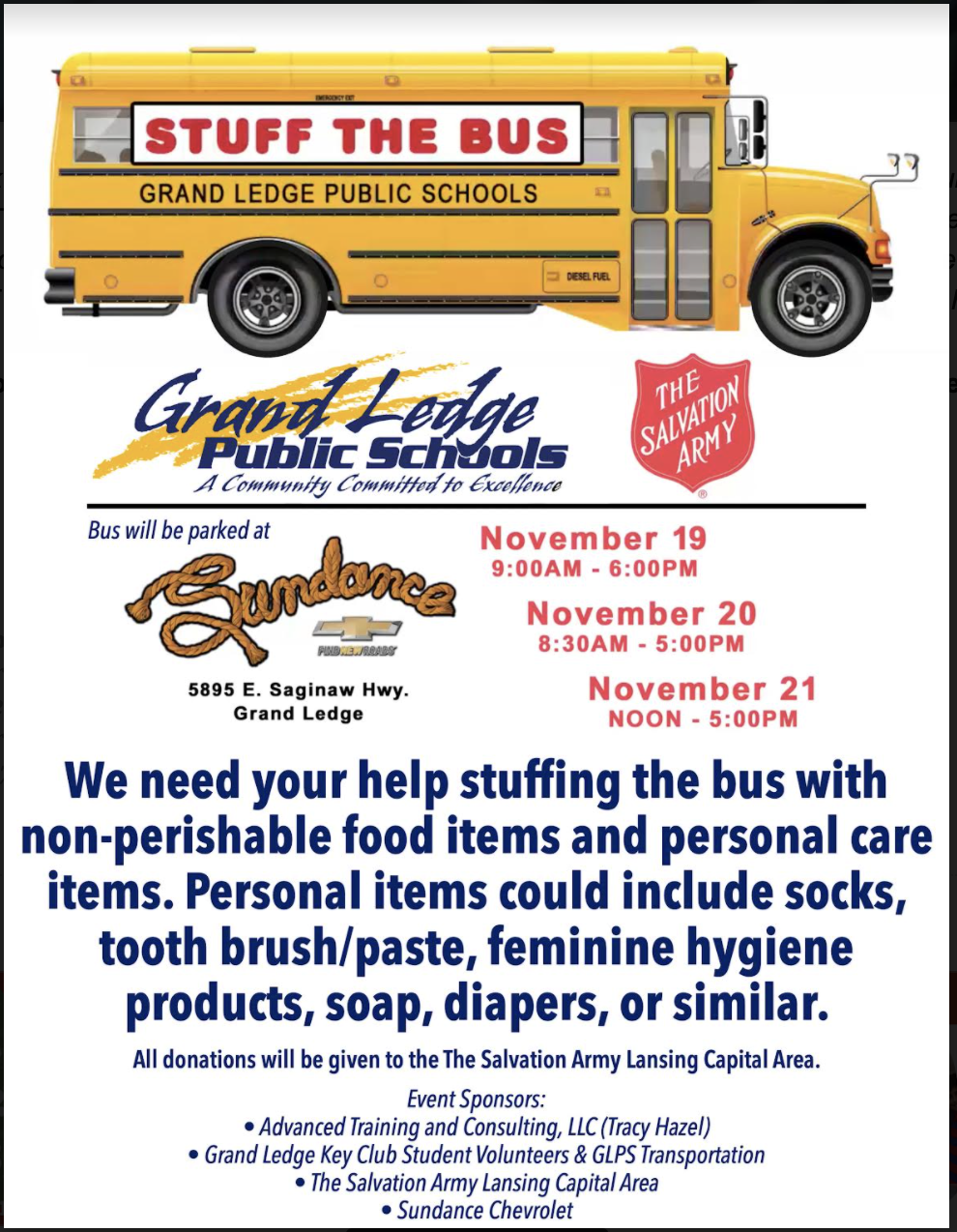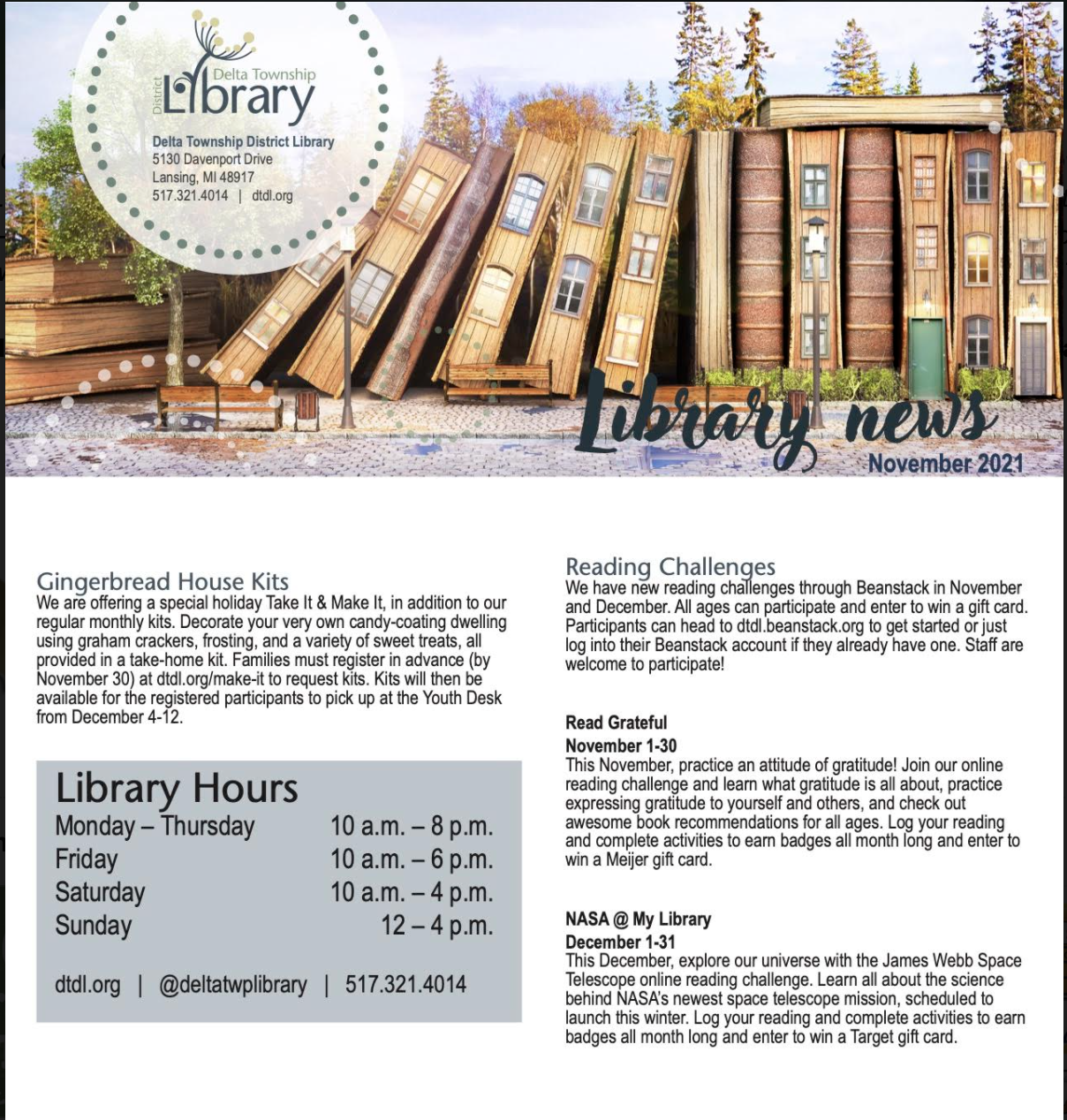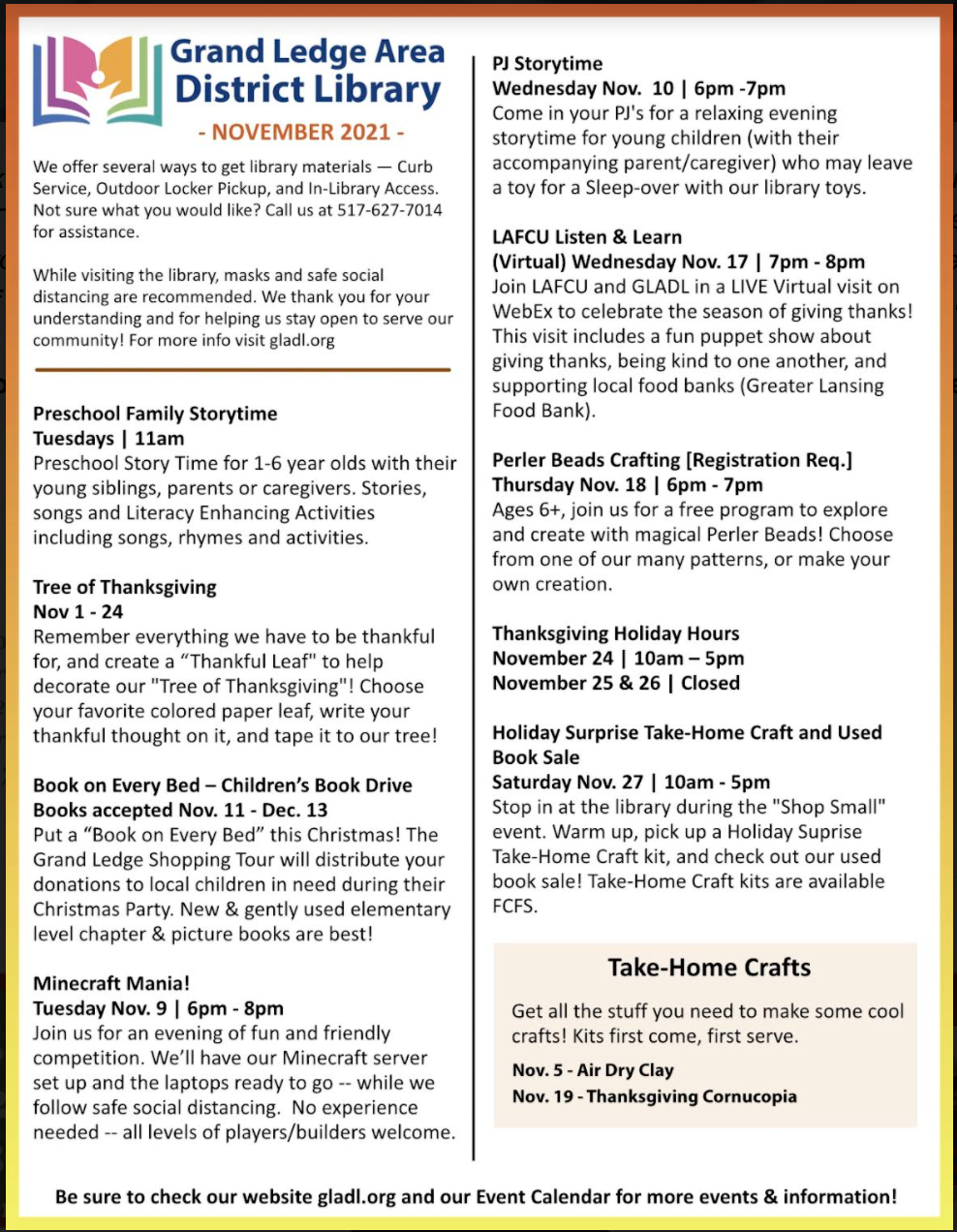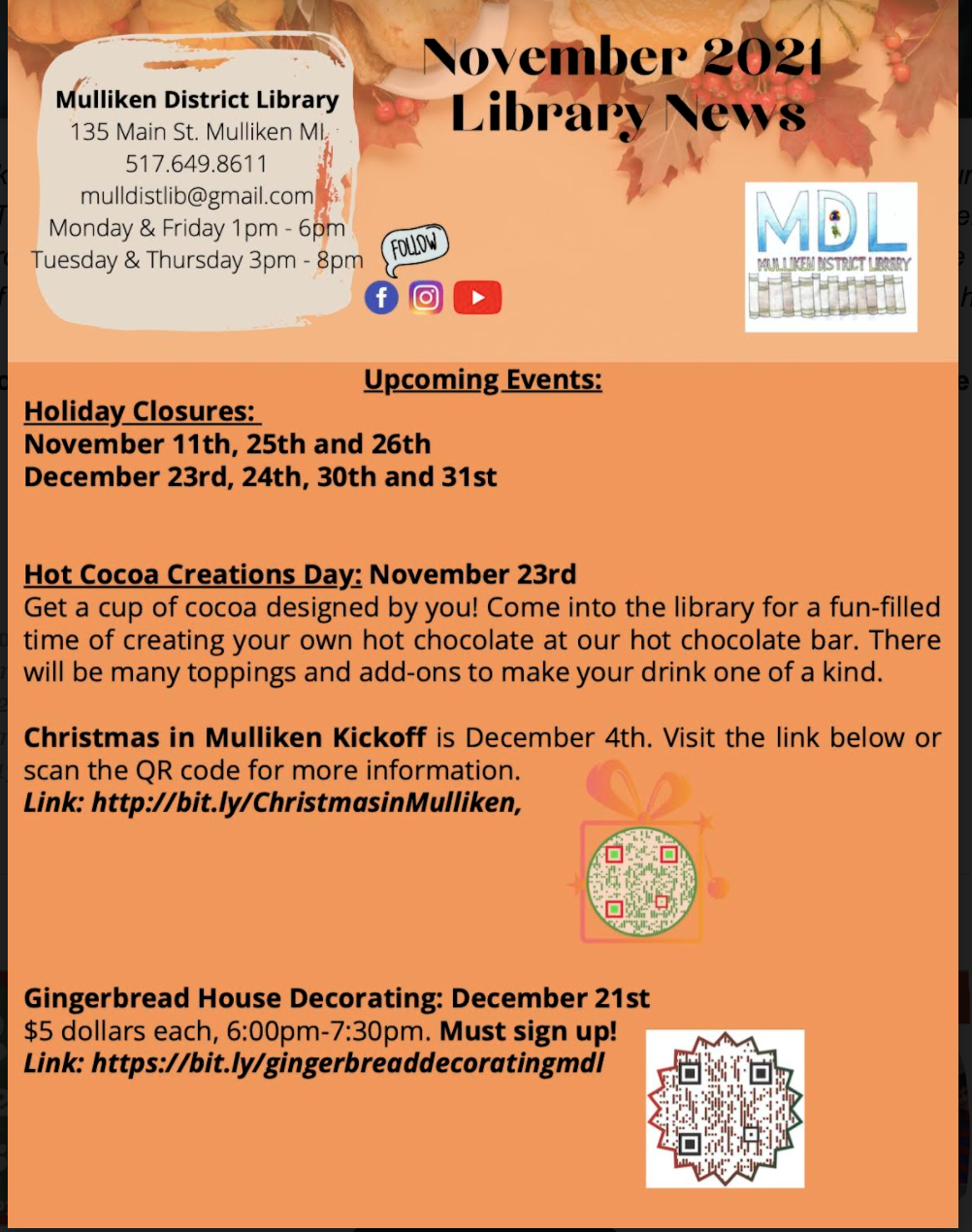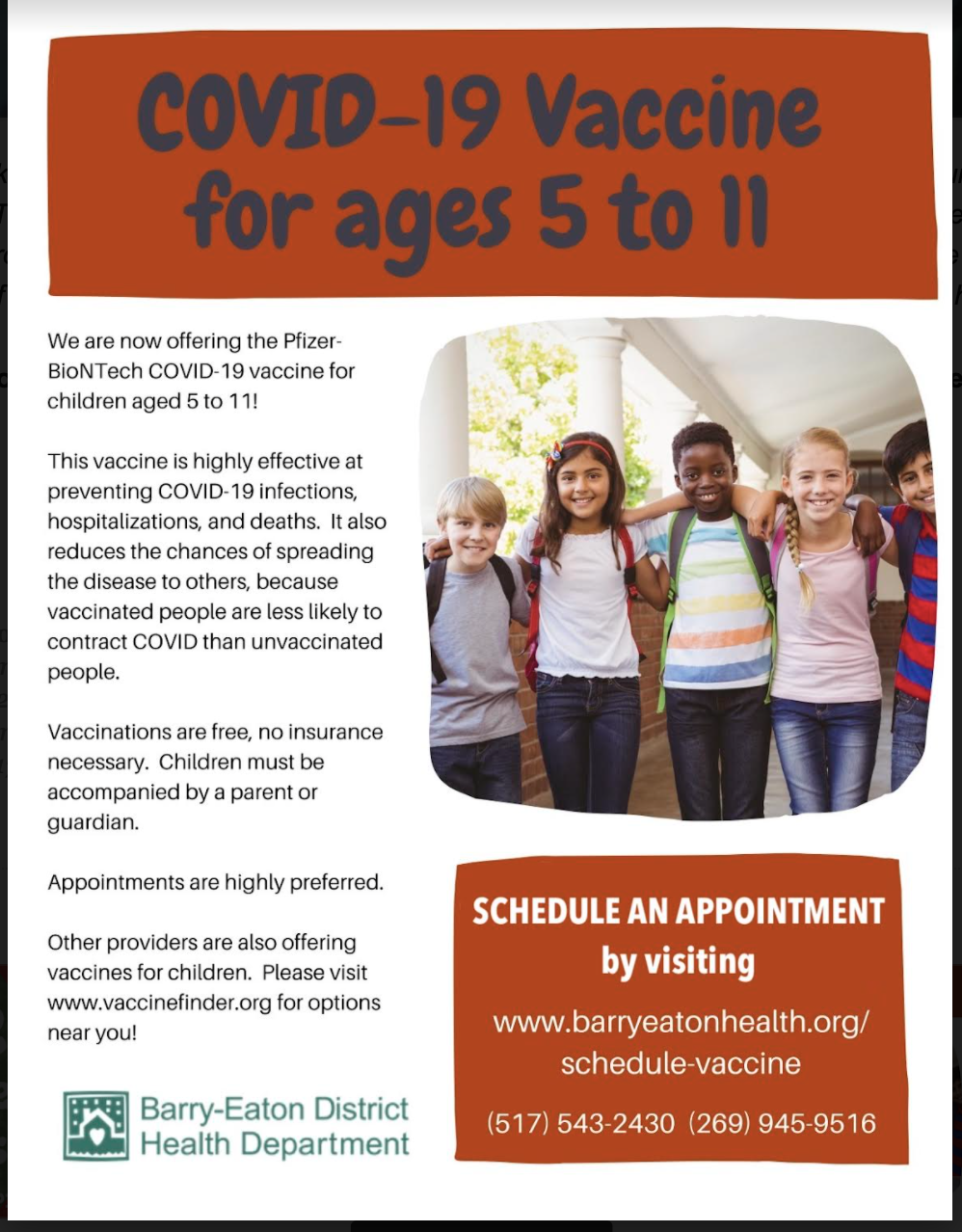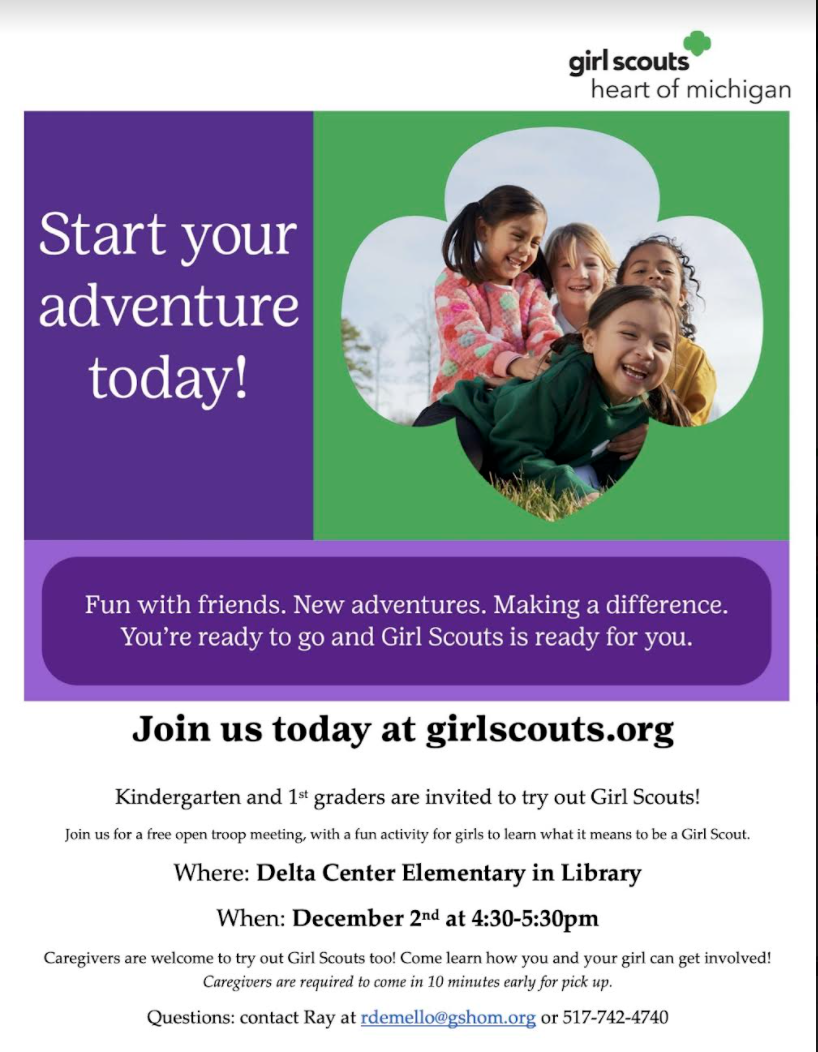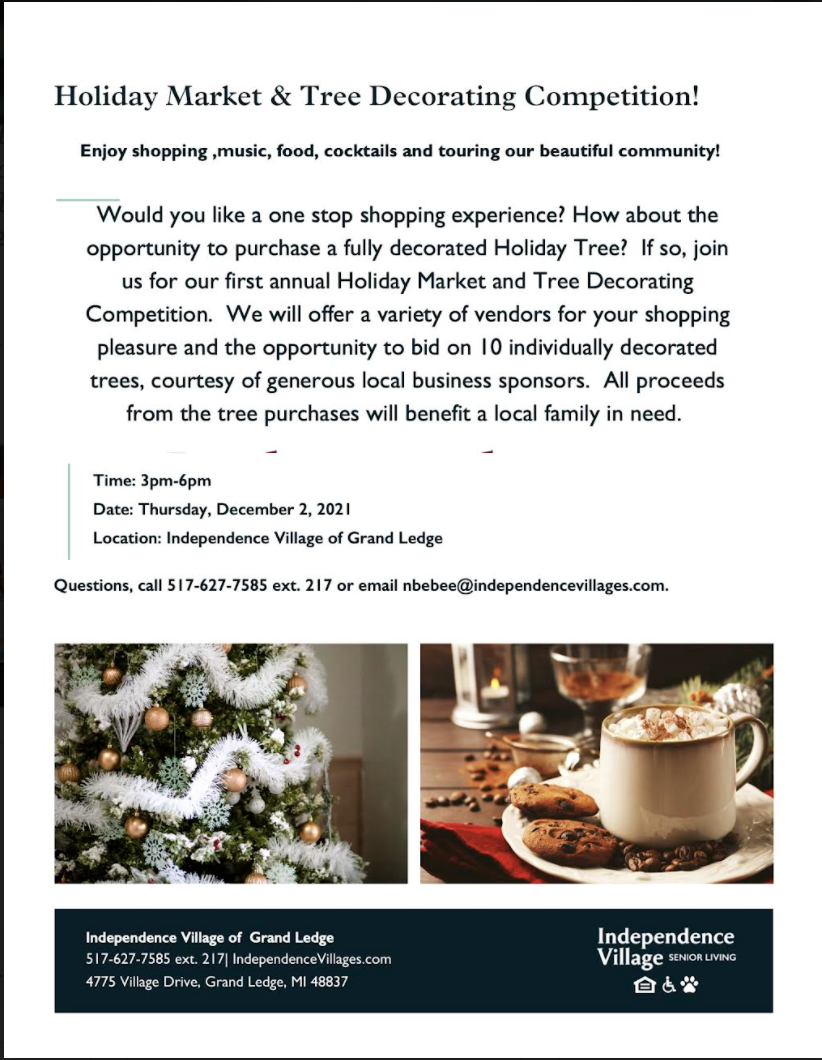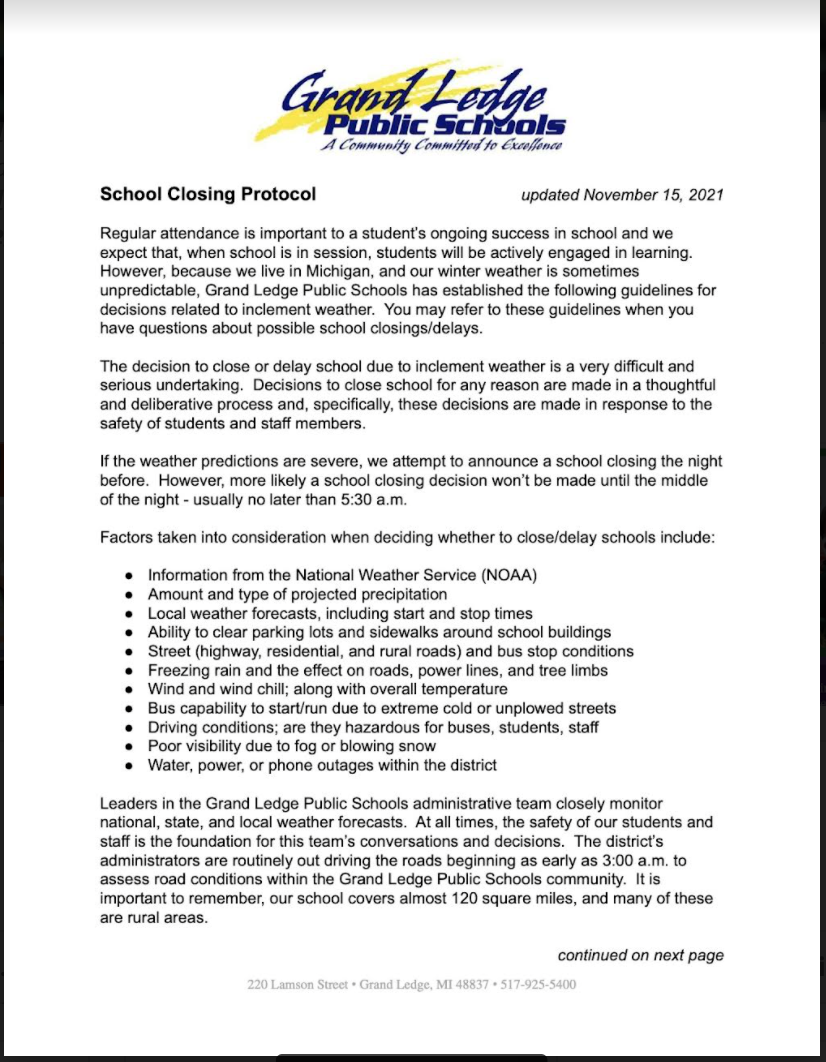 Arty Party- Rescheduled
Due to unforeseen circumstances, the evening of art with Mrs. Fred will be rescheduled to Tuesday, November 30. Please contact Mrs. Fred for details@ frederickse@glcomets.net
Parents:
Please remind your students that if they are not feeling well during the day, they should let their teacher know and come to the office, we will take their temperature, and then contact parents accordingly.

Reminder students will have 1/2 day on Tuesday, November 23, 2021.
Dismissal will be at 10:50 a.m.
Thanksgiving Break is November 24- 26. No School!
2nd Trimester Begins Monday, November 29, 2021. Please have your student(s) check PowerSchool for their 2nd-trimester schedule.
Please make note of Beagle Middle School's phone number- our office number is 517-925-5680. If you Google Beagle School, Grand Ledge you may be directed to the old Beagle Elementary, which is now Holbrook Elementary.