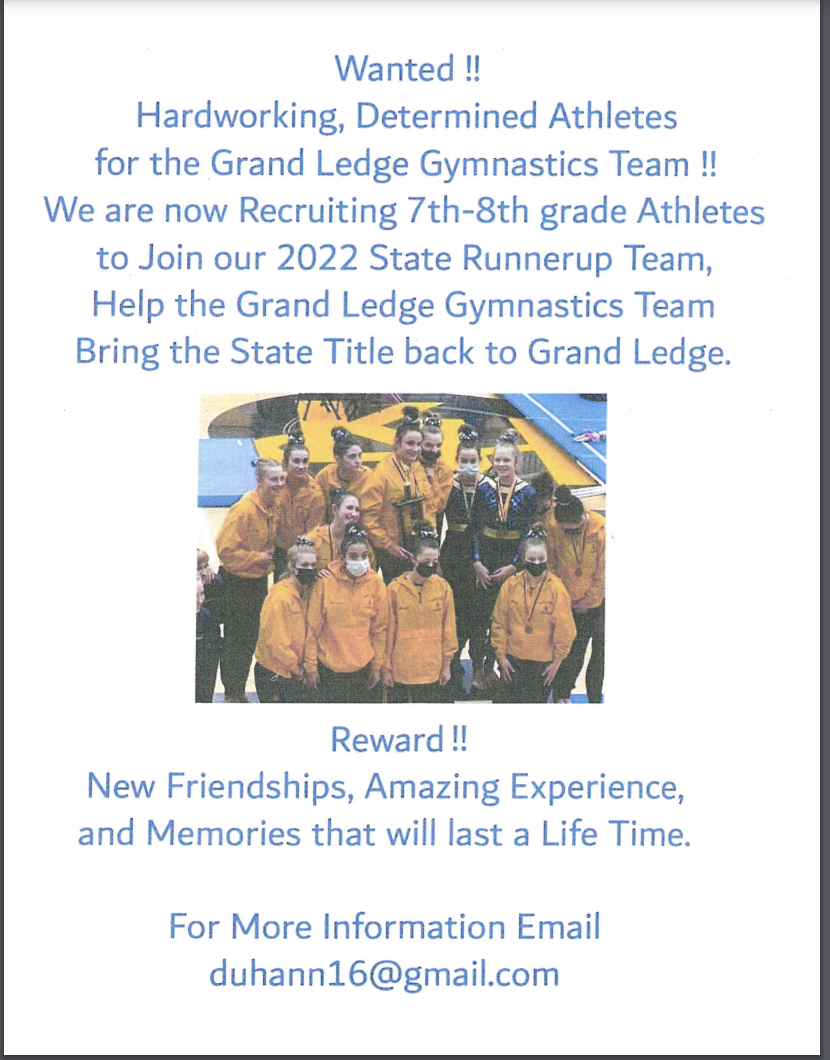 The 2022-2023 Middle School Robotics Team will be starting a new season in May. It is open for any students that will be in the 7th, 8th, or 9th grade during the 2022-2033 school year. We will be holding a parent meeting this Monday, May 9, 2022, from 6-7 pm at the GLHS library.

SPRING BAND CONCERT: Beagle Beginning and Advanced Concert Bands will have a shared concert this spring! Here are the details:
Date: Thursday, May 26th
Performance Time: 7:30 p.m.
Location: GLHS Auditorium
Warm-up information:
Advanced Concert Band: 6:45 p.m., HS Choir Room
Beginning Band: 7:00 p.m., HS Band Room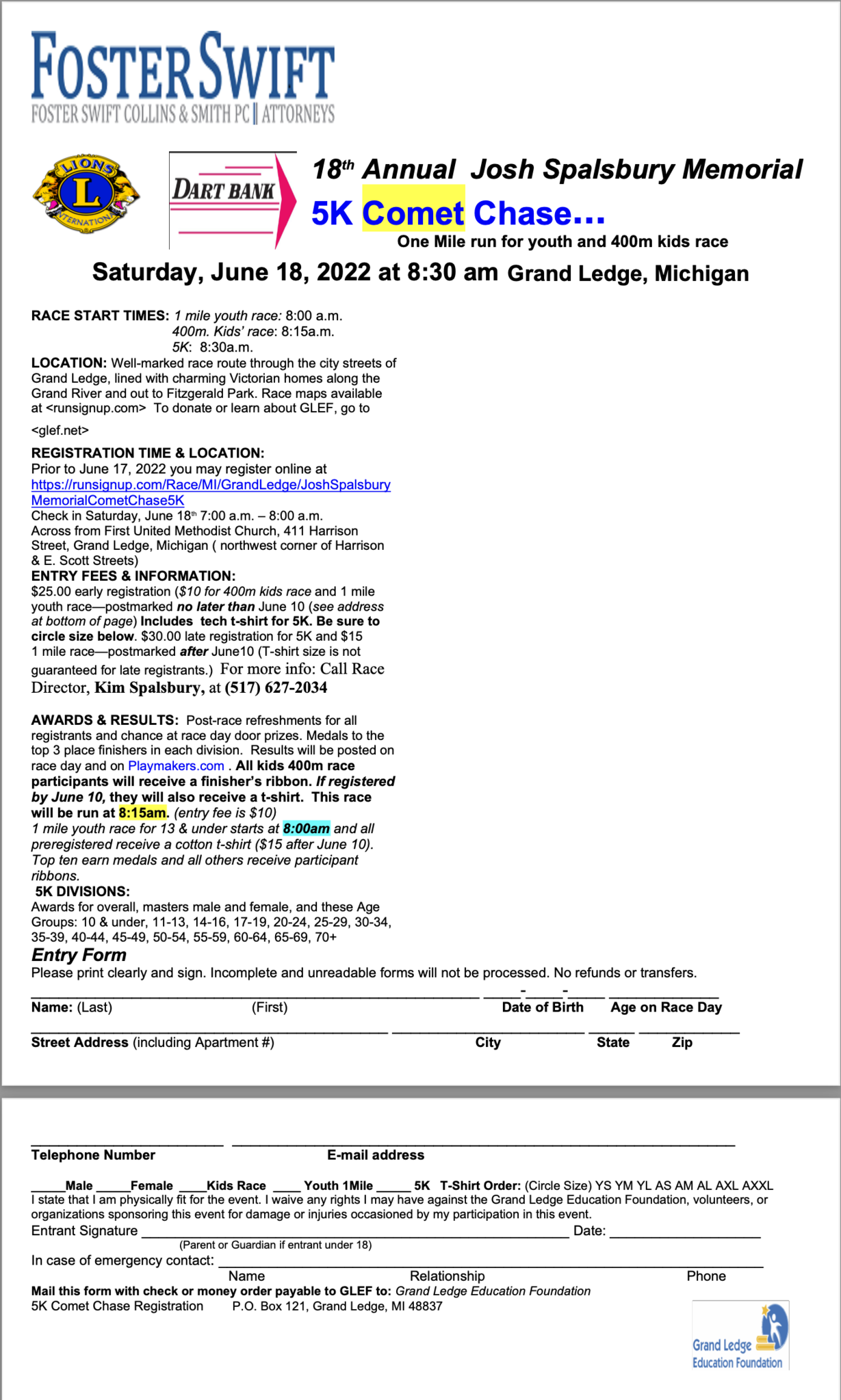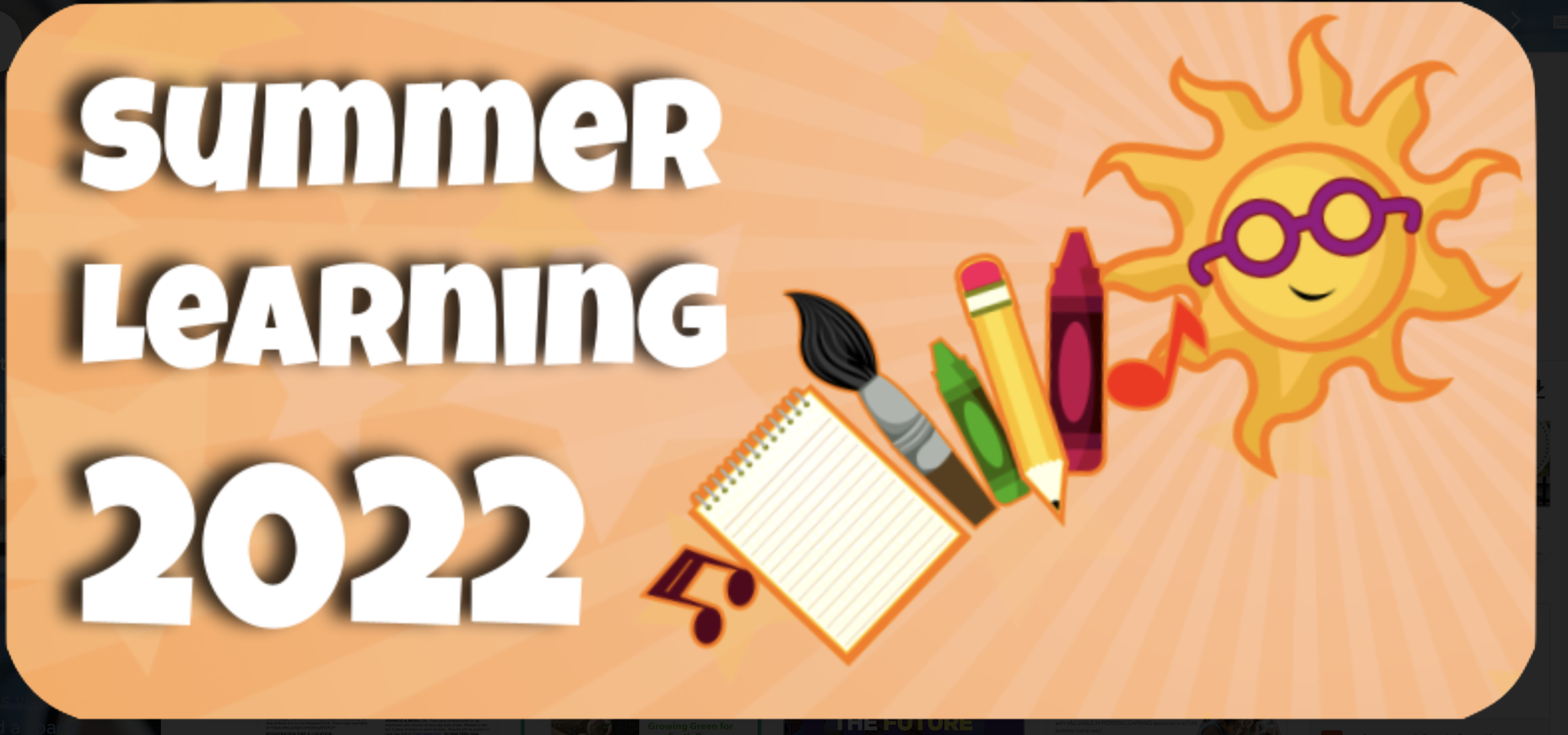 We are excited to announce that we will be hosting the Grand Ledge Public Schools Summer Learning Program again this year! The dates, times, and information are as follows:
June 28, 29, 30 – Tuesday-Thursday
July 5, 6, 7 – Tuesday-Thursday
July 12, 13, 14 – Tuesday-Thursday
July 19, 20, 21 – Tuesday-Thursday
July 26, 27, 28 – Tuesday-Thursday
August 2, 3, 4 – Tuesday-Thursday
August 9, 10, 11 – Tuesday-Thursday
August 15, 16, 18 – This week runs Monday, Tuesday, and Thursday instead of the normal pattern.
All sessions will run from 9:00 a.m. - 12:00 p.m.

High school students will sign up for two-week blocks, based on the classes they need for credit, and should work with their guidance counselors for specific courses. K-8 students can sign up for one week at a time.

The themes for each week, by grade level, can be found at GLcomets.net/SummerLearning.

Sign-ups will begin the week of May 2nd, and will be on a first-come, first-serve basis. Sign-ups will occur through Power School this year, so parents, please make sure that you can sign in to Power School with your parent access. If you need assistance with setting up your access, contact your school's office or visit GLcomets.net/PowerSchoolHelp.
We look forward to another fun summer!

Families can enroll kids now at Grand Ledge Public Schools! Kindergartners can enroll now. Kids who live in our school district can enroll now. Schools of choice is open at GLPS, so families with kids living outside our school district can enroll now. Our classrooms are filled with Comets, so come join us... enroll now at GLcomets.net/Enroll.