April 22, 2022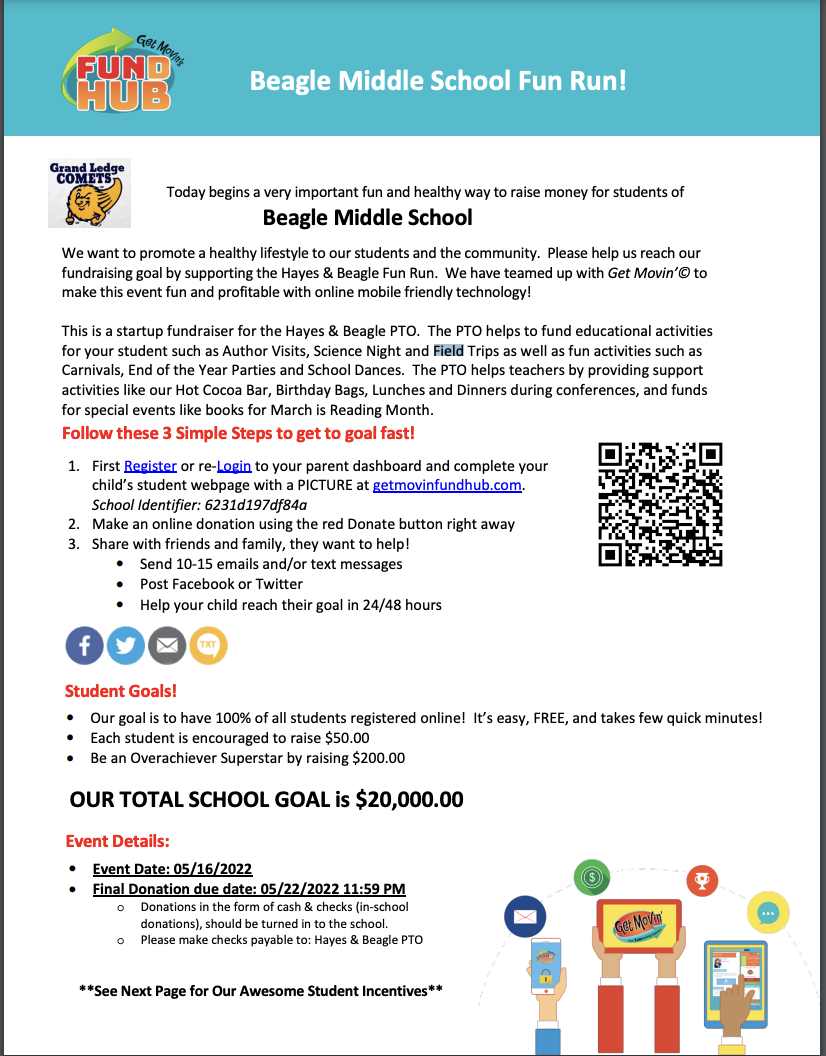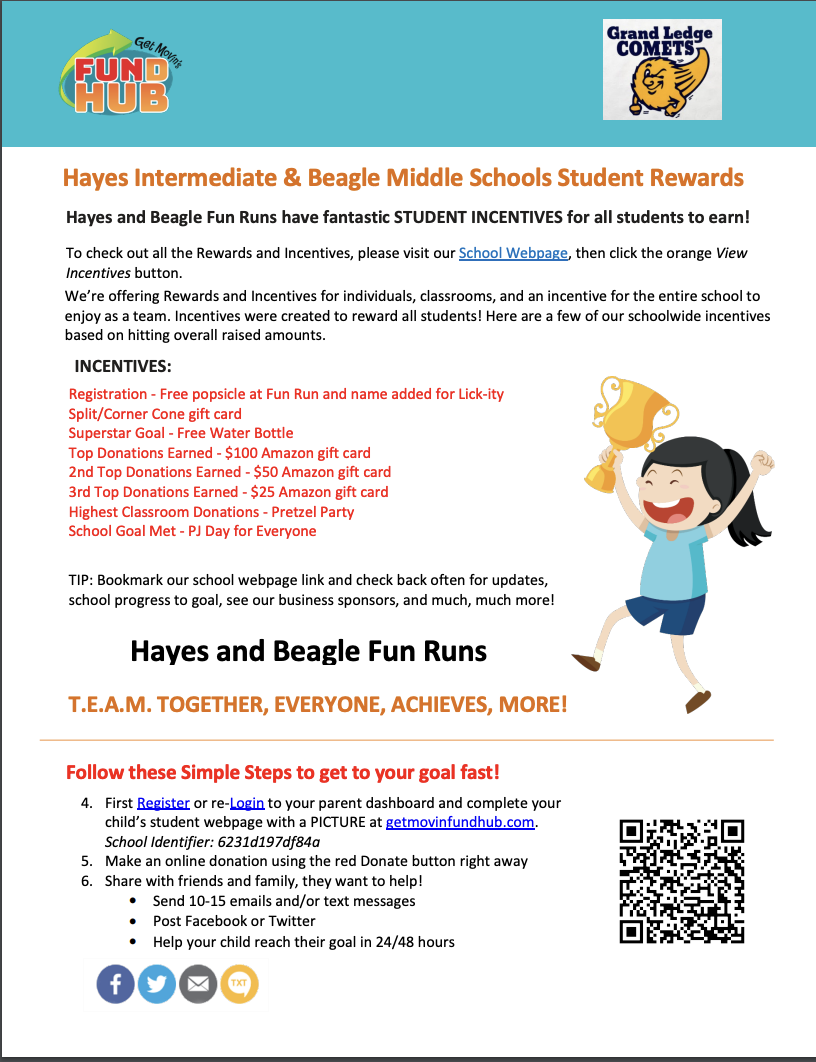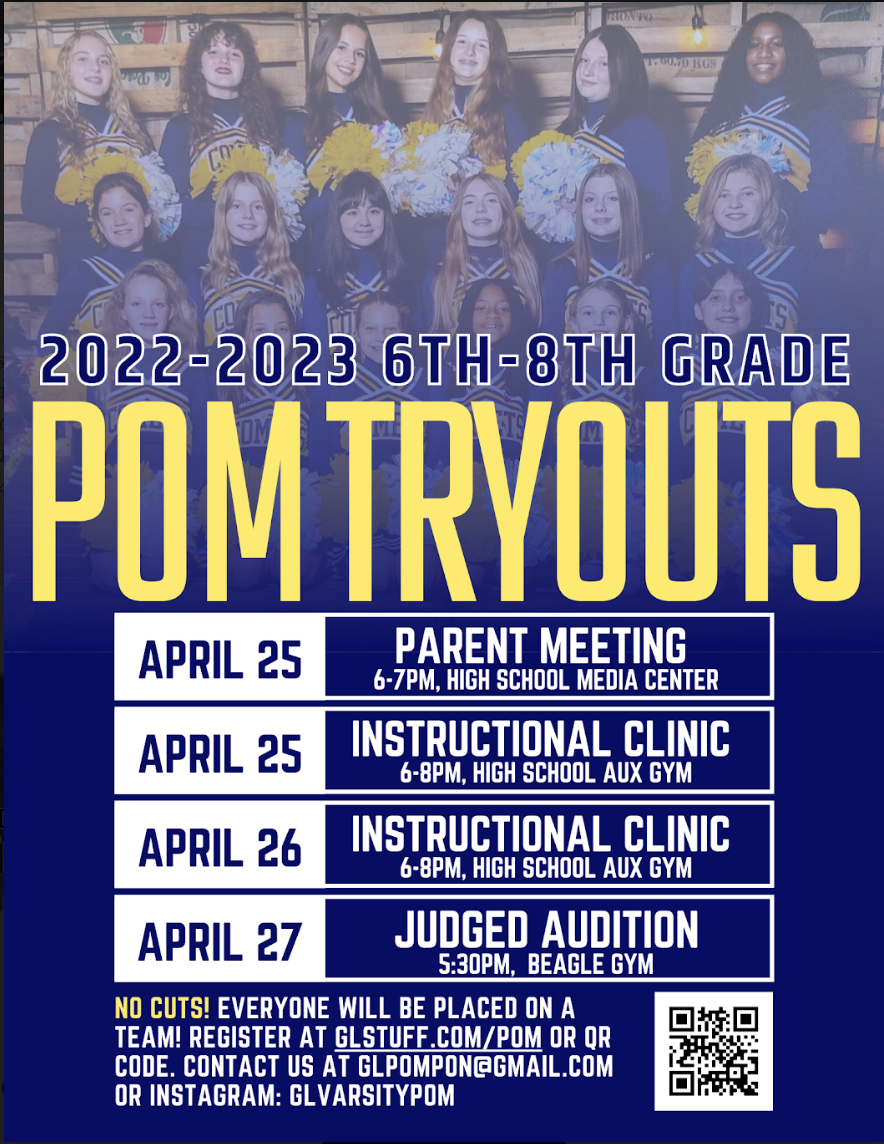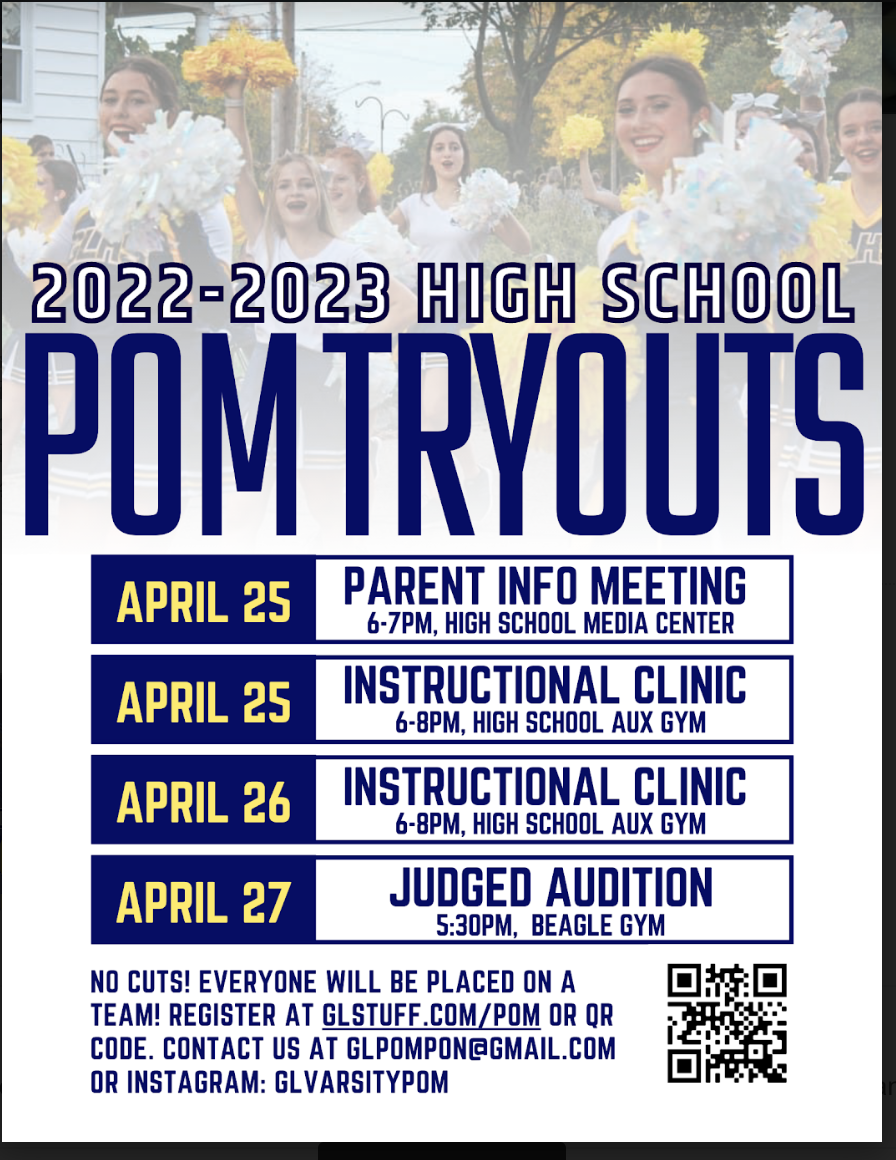 STRATEGIC PLAN: A document used to communicate with the organization the organization's goals, the actions needed to achieve those goals, and all of the other critical elements developed during the planning exercise.
Families & community members are encouraged to share their input in order to develop a Strategic Plan with lots of stakeholder input. Family, community, staff, & student input is vital to the creation of the District's Strategic Plan.
You can provide input online by doing the survey at GLcomets.net/Input. The online survey closes April 27, so please complete it soon.
At their February 28 regular meeting, the Grand Ledge Board of Education approved partnering with the Michigan Association of School Boards (MASB) to develop its newest Strategic Plan. Staff from all levels had the chance to participate in input sessions on April 6. On April 11, there were a number of input sessions: (1) a diverse selection of middle and high school students shared during the course of their school day, (2) District Administrators gave input in an afternoon session, and (3) Board Members participated at the beginning of regularly scheduled meeting in the evening. On April 13 & 18 there were family and community input sessions.
Thank you for helping plan for the future of Grand Ledge Public Schools!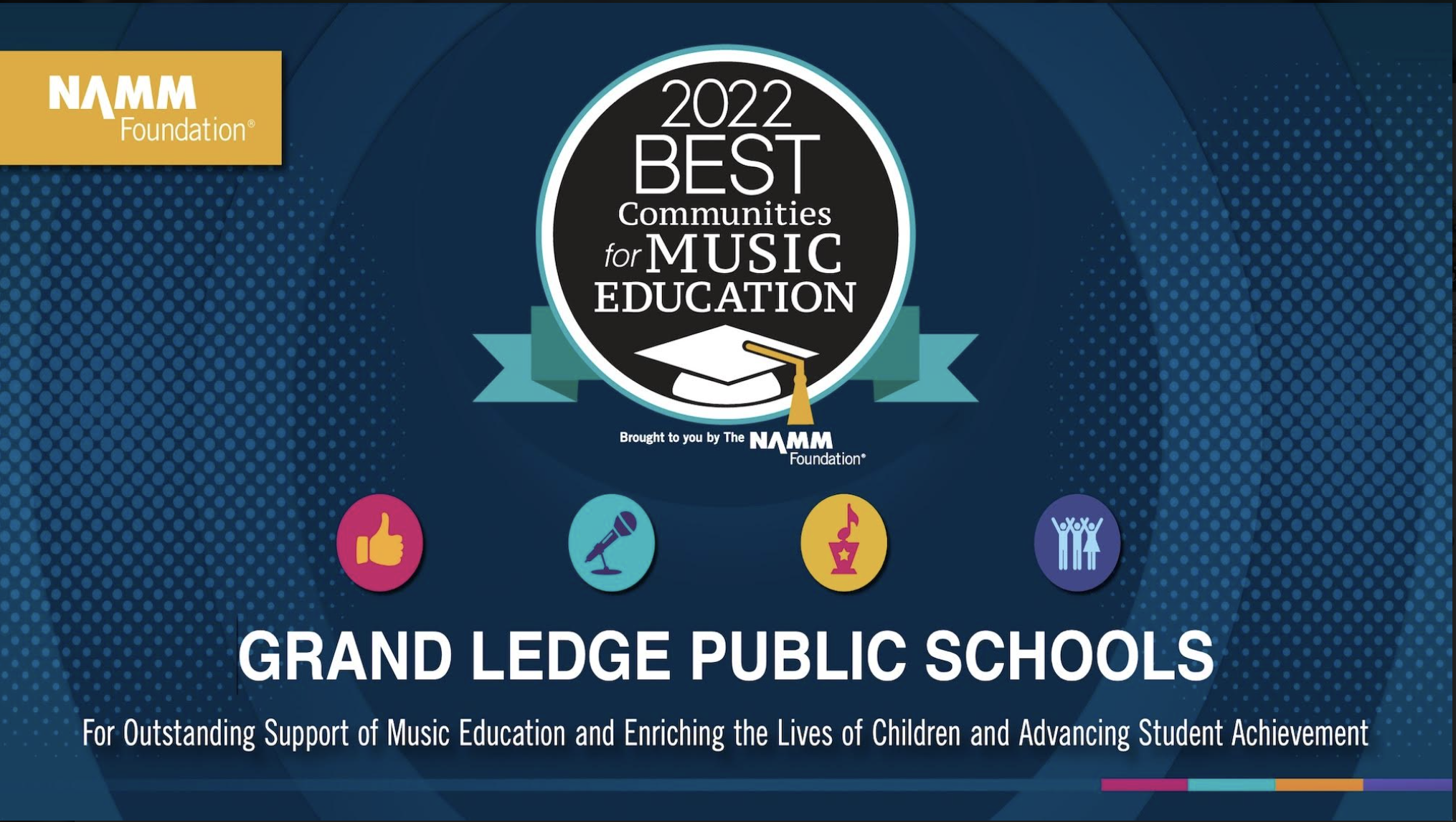 Grand Ledge Public Schools is one of the 2022 Best Communities for Music Education! This is the second year in a row that GLPS has earned this distinction. This year, GLPS is one of only thirteen school districts in Michigan to win this recognition – and the only one in the mid-Michigan area. The NAMM Foundation recognized our community for the outstanding efforts of teachers, administrators, parents, students, and community leaders who are making music part of a well-rounded education for every child in our community. The NAMM Foundation salutes the commitment of our community, so every child can learn and grow with music. Congratulations to all our music educators... and thank you to all the staff who support the efforts of our music educators!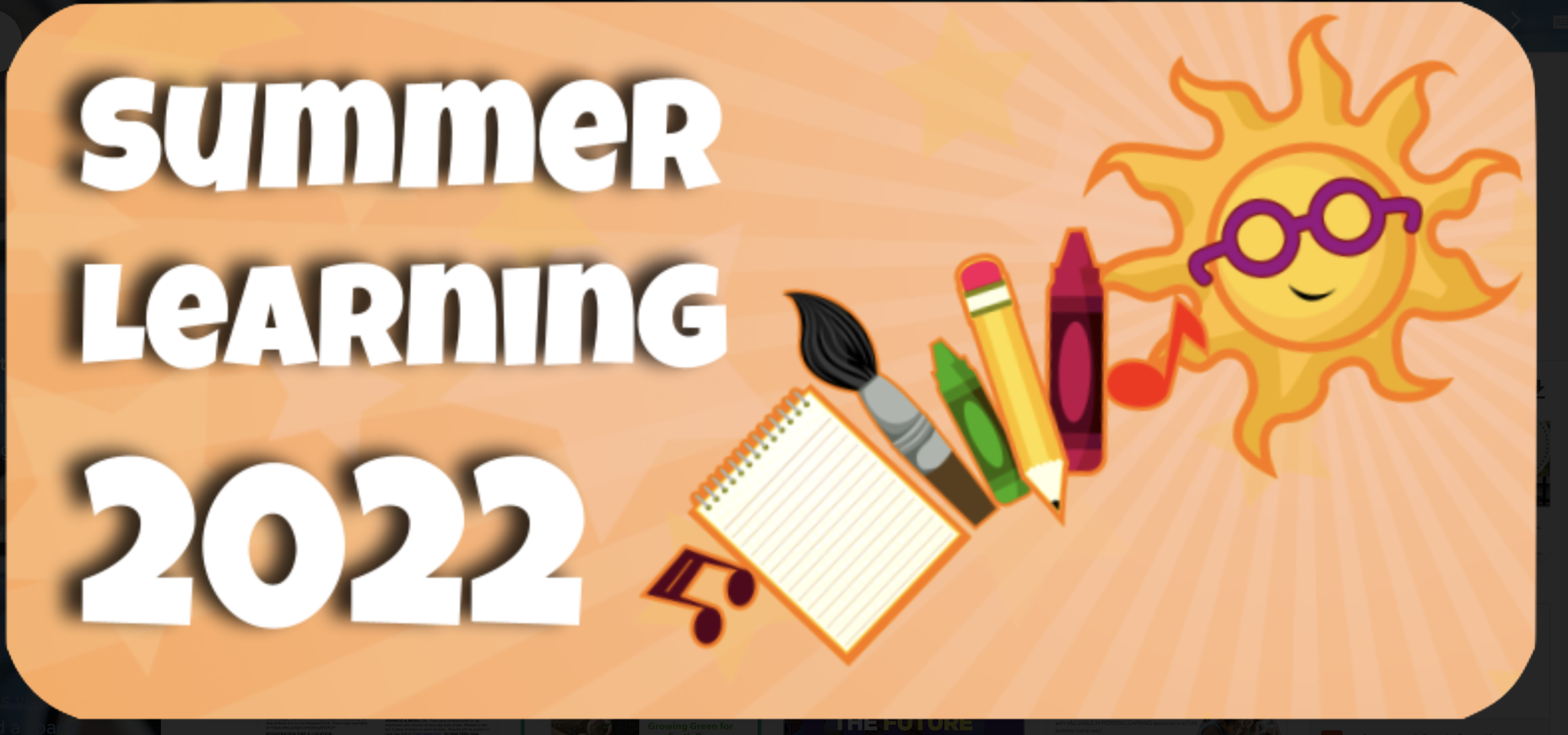 We are excited to announce that we will be hosting the Grand Ledge Public Schools Summer Learning Program again this year! The dates, times, and information are as follows:
June 28, 29, 30 – Tuesday-Thursday
July 5, 6, 7 – Tuesday-Thursday
July 12, 13, 14 – Tuesday-Thursday
July 19, 20, 21 – Tuesday-Thursday
July 26, 27, 28 – Tuesday-Thursday
August 2, 3, 4 – Tuesday-Thursday
August 9, 10, 11 – Tuesday-Thursday
August 15, 16, 18 – This week runs Monday, Tuesday, Thursday instead of the normal pattern.
All sessions will run from 9:00 a.m. - 12:00 p.m.

High school students will sign up for two week blocks, based on the classes they need for credit, and should work with their guidance counselors for specific courses. K-8 students can sign up for one week at a time.

The themes for each week, by grade level, can be found at GLcomets.net/SummerLearning.

Sign ups will begin the week of May 2nd, and will be on a first come, first serve basis. Sign ups will occur through Power School this year, so parents, please make sure that you can sign in to Power School with your parent access. If you need assistance with setting up your access, contact your school's office or visit GLcomets.net/PowerSchoolHelp.
We look forward to another fun summer!

Families can enroll kids now at Grand Ledge Public Schools! Kindergartners can enroll now. Kids who live in our school district can enroll now. Schools of choice is open at GLPS, so families with kids living outside our school district can enroll now. Our classrooms are filled with Comets, so come join us... enroll now at GLcomets.net/Enroll.