October 14, 2022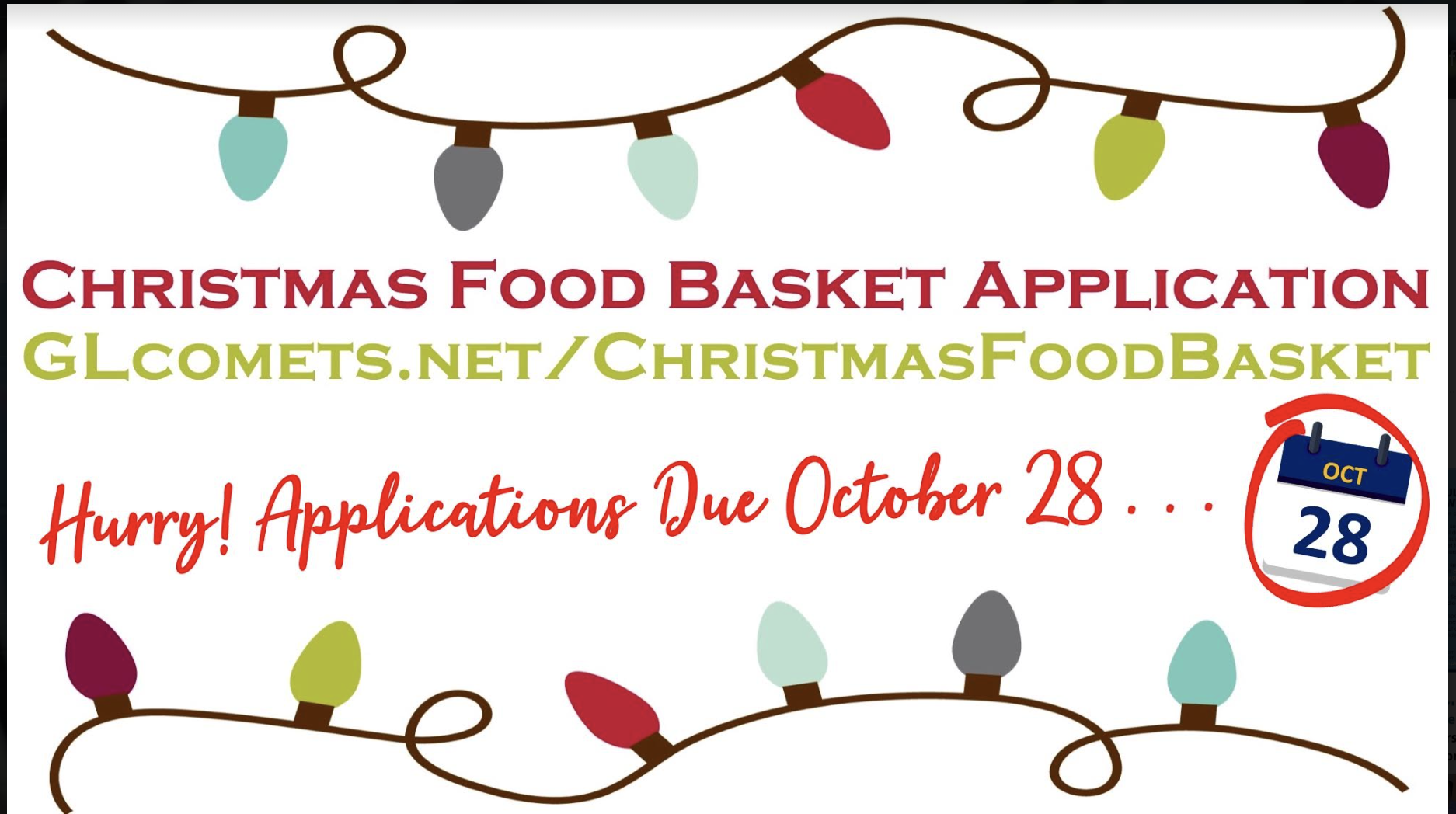 GLEAP Christmas Food Basket
The Grand Ledge Emergency Assistance Program (GLEAP) is currently taking applications for its annual Christmas Food Basket program for families who live in the Grand Ledge School District. Donors in the community (individuals & groups) have volunteered to provide a food basket during the Christmas season for families in need. If this would be helpful for your family, please submit an application by October 28 – pick up a paper application in the school's main office or complete an online application at GLcomets.net/ChristmasFoodBasket. You will be contacted by a donor sometime early in December. This will be done on a first-come, first-serve basis.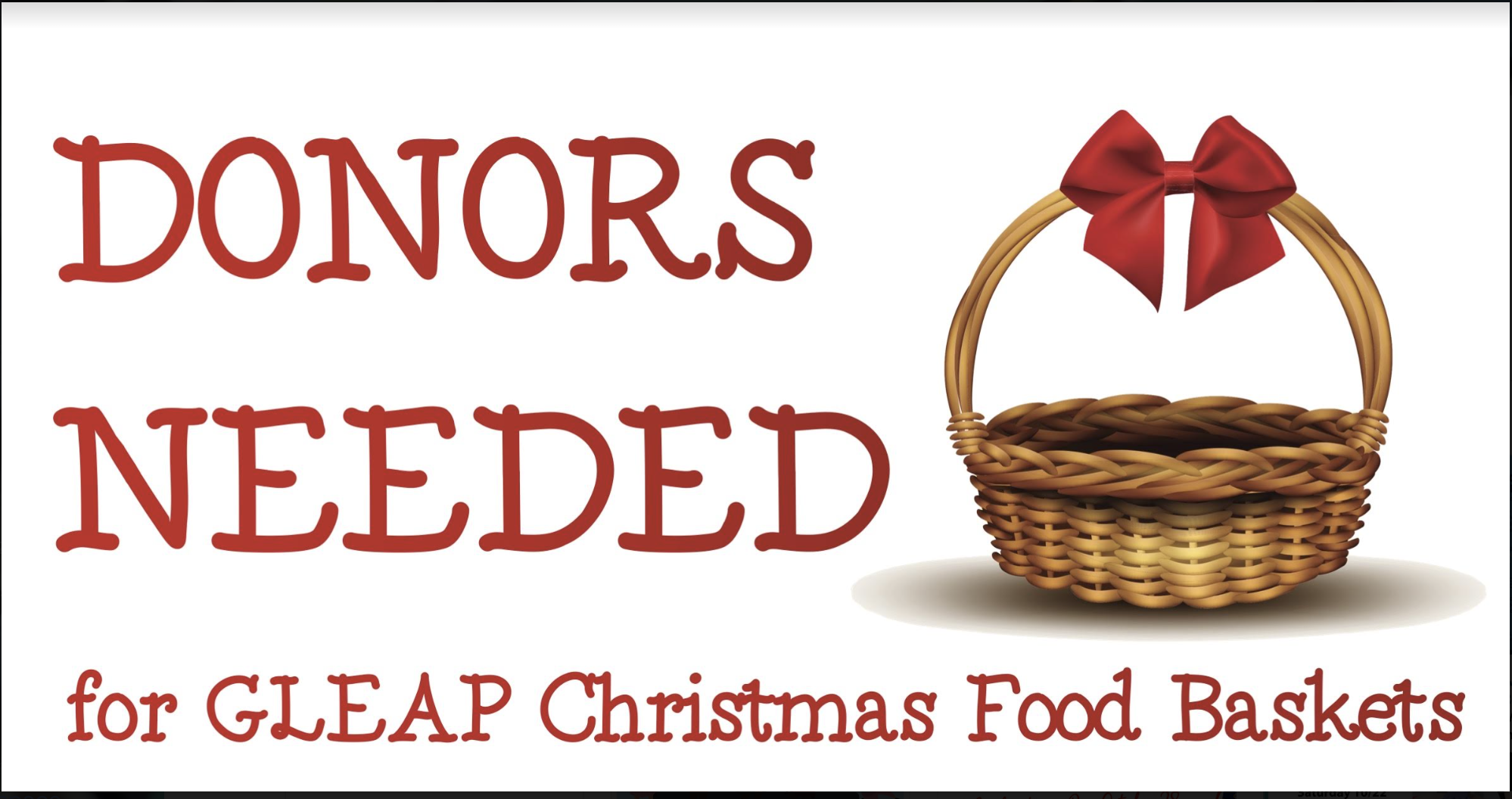 The Grand Ledge Emergency Assistance Program (GLEAP) is currently looking for additional donors (individuals or groups) to assist in providing a Christmas Food Basket for someone in our Grand Ledge School District community. If you, your family, or your organization/group are interested in providing a basket to someone in need, please contact Deb at 517-927-9008 for information.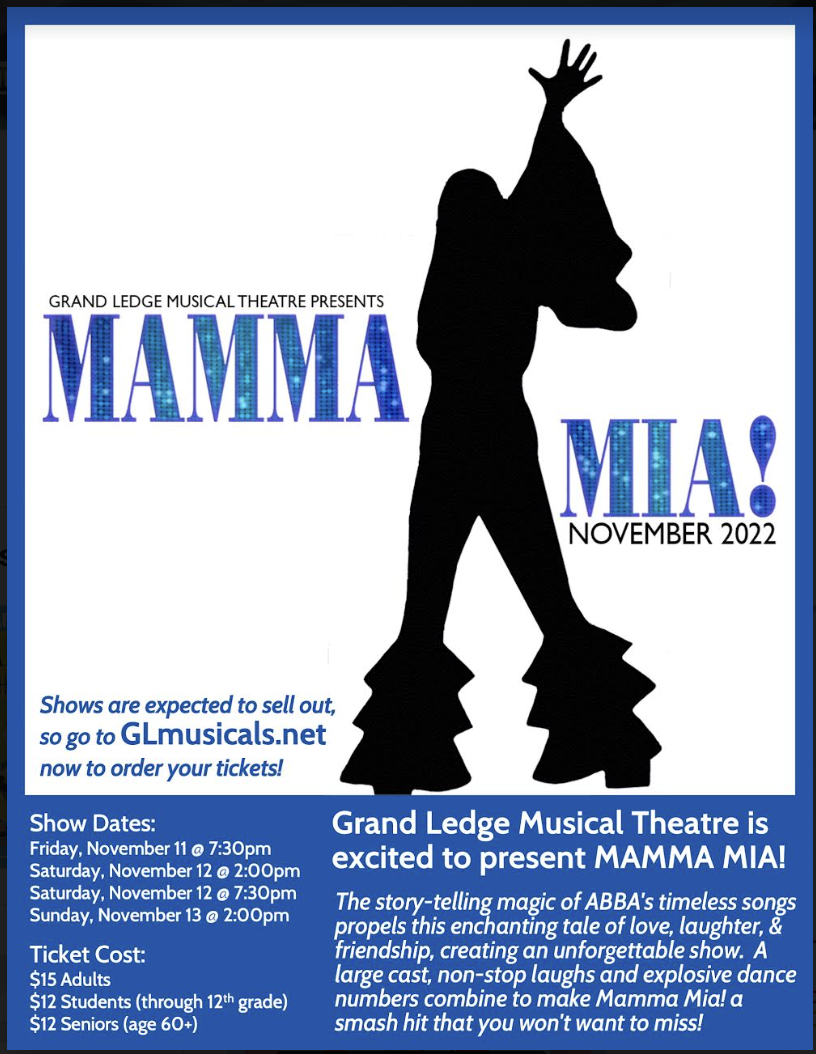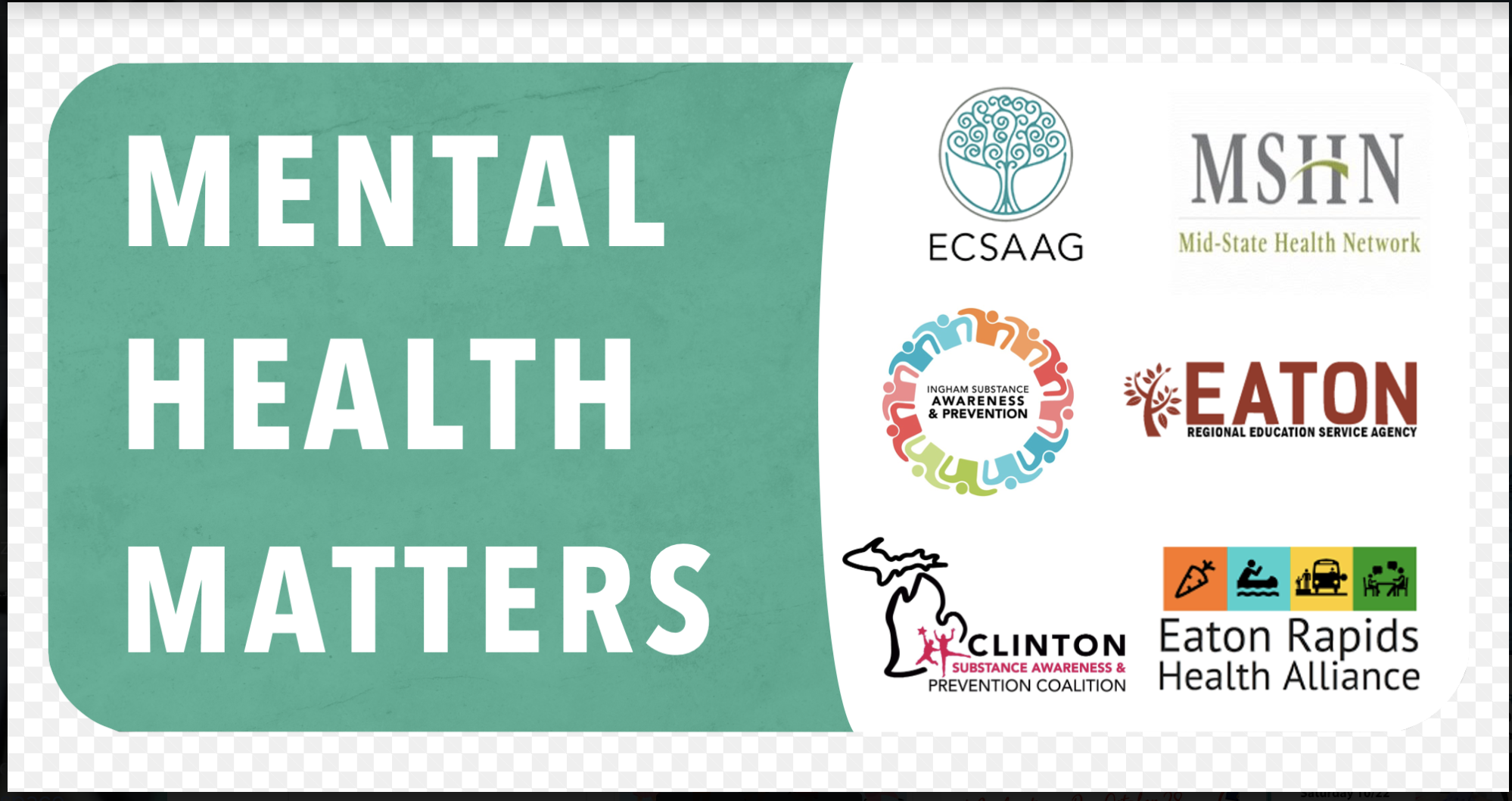 MENTAL HEALTH MATTERS NEWSLETTER
The most recent "Mental Health Matters" newsletter put together by Eaton RESA in partnership with a number of groups is at https://www.smore.com/k5w6tr. In it you can find support resources useful for parents and youth to encourage mental health. Items in this newsletter:
World Health Day Quiz

FREE Fall Mental Health Training Online

Creating Safe and Supportive Schools for LBGTQ students

FREE Tri-County Community Health Guides

NEW Mental Health Hotlines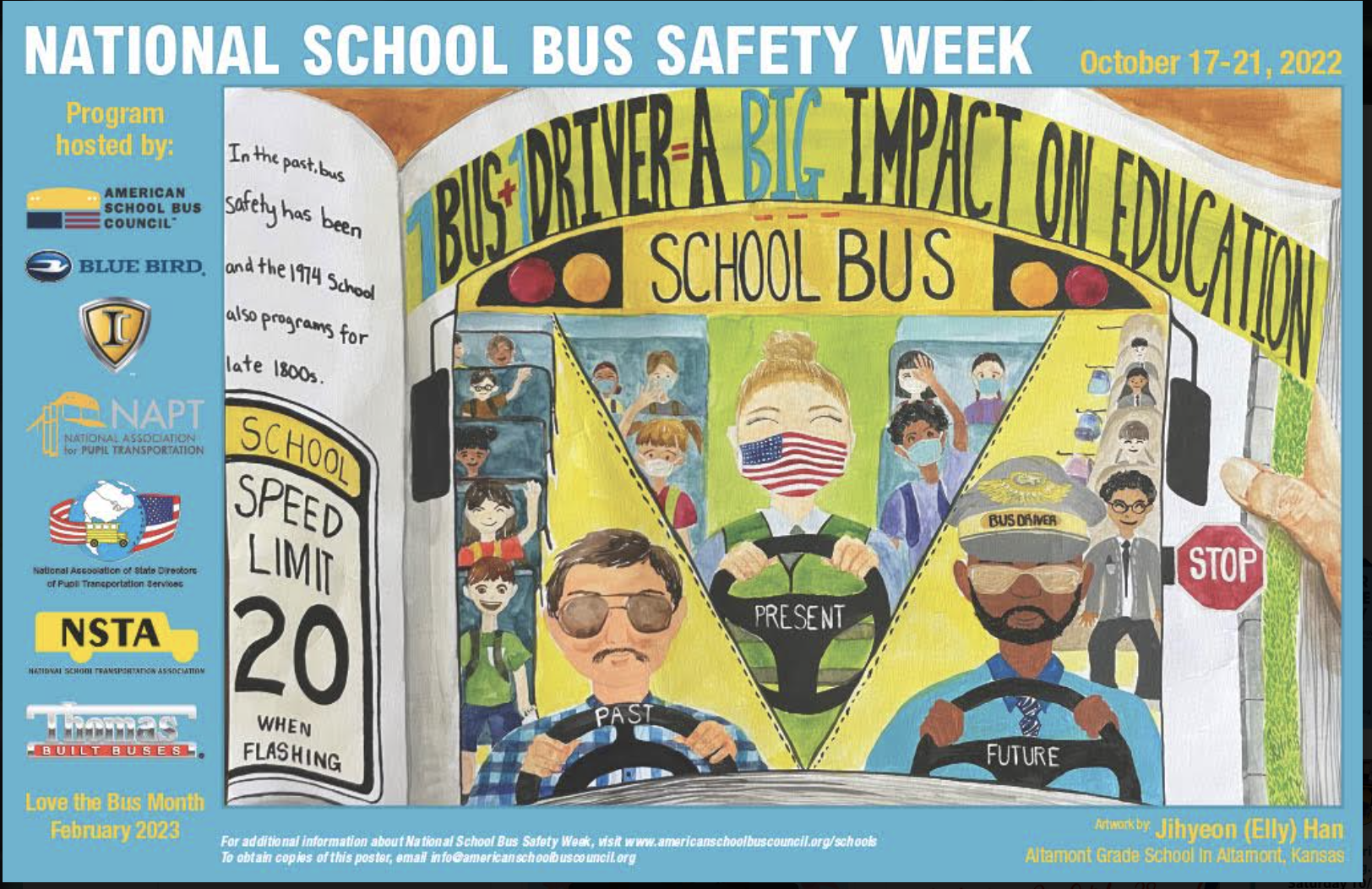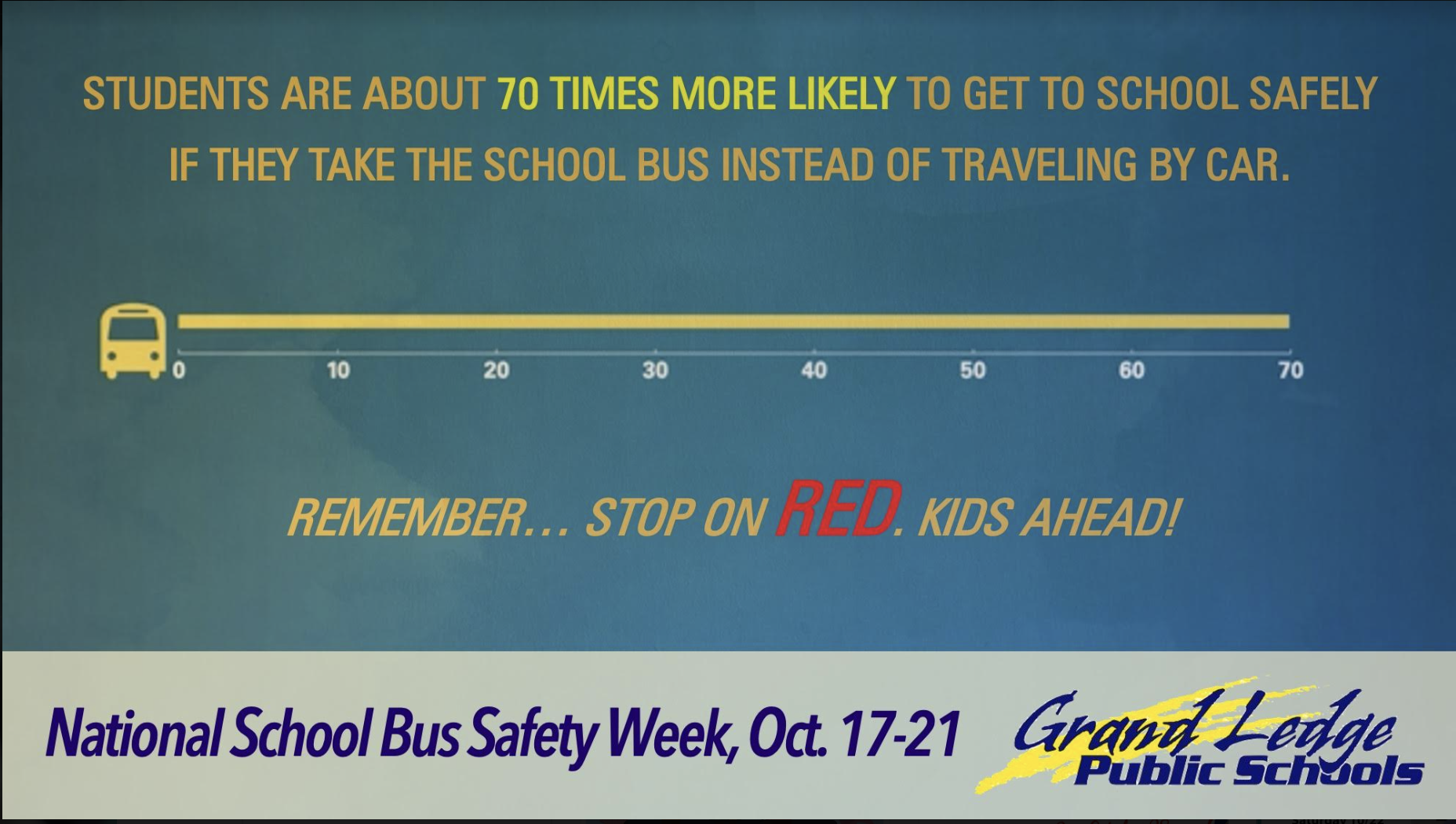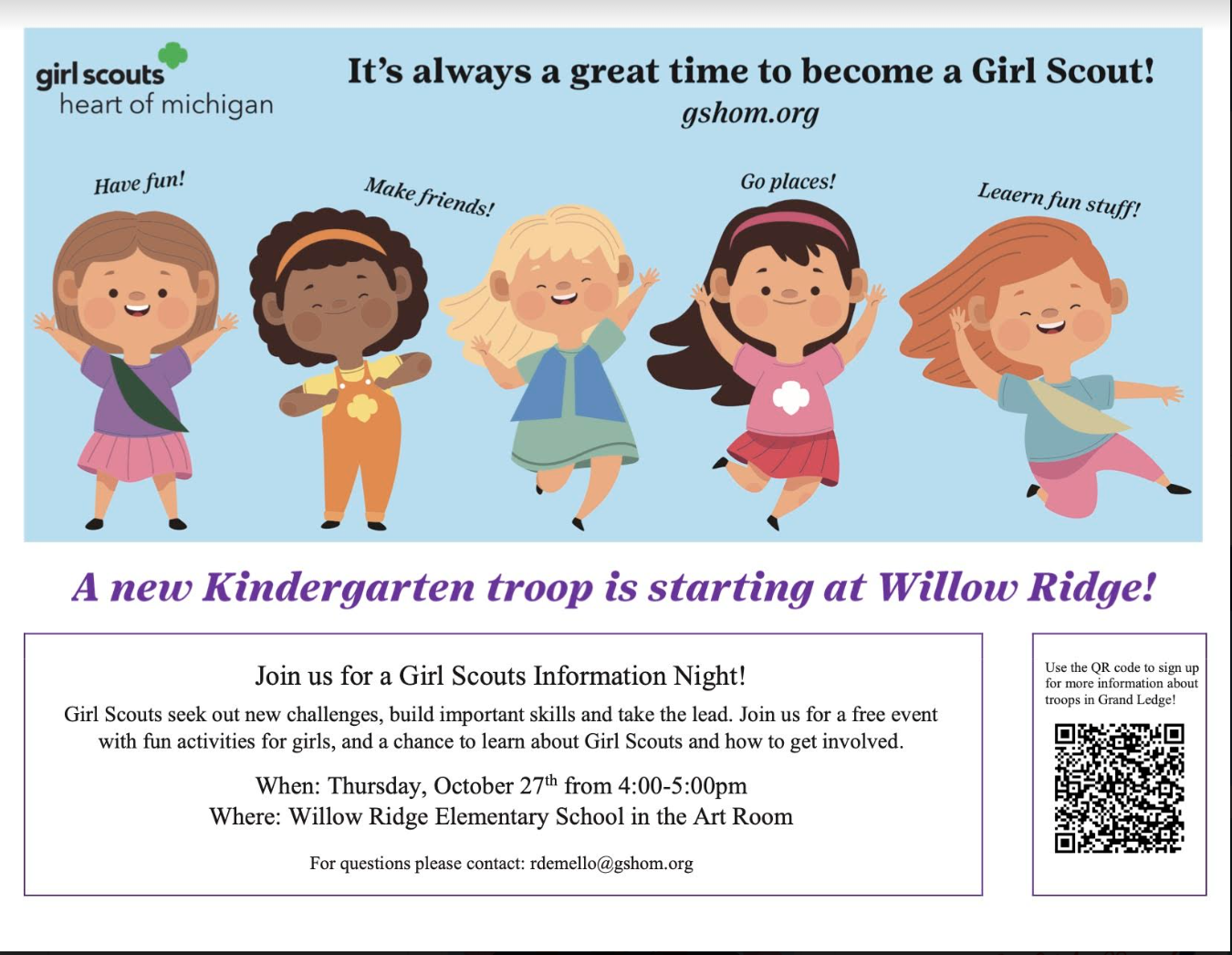 BRIDGE STREET TRICK OR TREAT
Trick or Treaters unite! Local businesses, Bridge Street Plaza, and both sides of Bridge Street will be bustling with kids in costumes from 5:00 - 7:00 p.m. on Friday, October 28, 2022.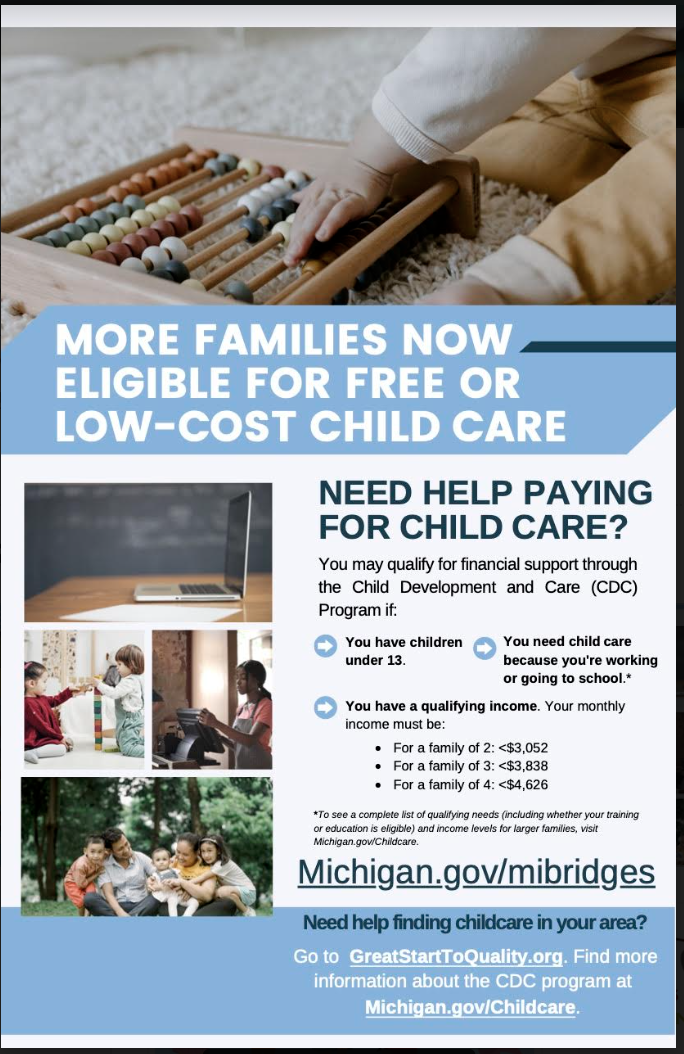 MORE FAMILIES NOW ELIGIBLE FOR FREE OR LOW-COST CHILD CARE

Are child care costs hurting your budget? You could be newly eligible for financial relief through a child care subsidy. Michigan has made changes so that more families like yours can send their kids to high-quality child care while keeping more money in your pockets.

Eligibility Calculator at https://greatstarttoquality.org/calculator/.