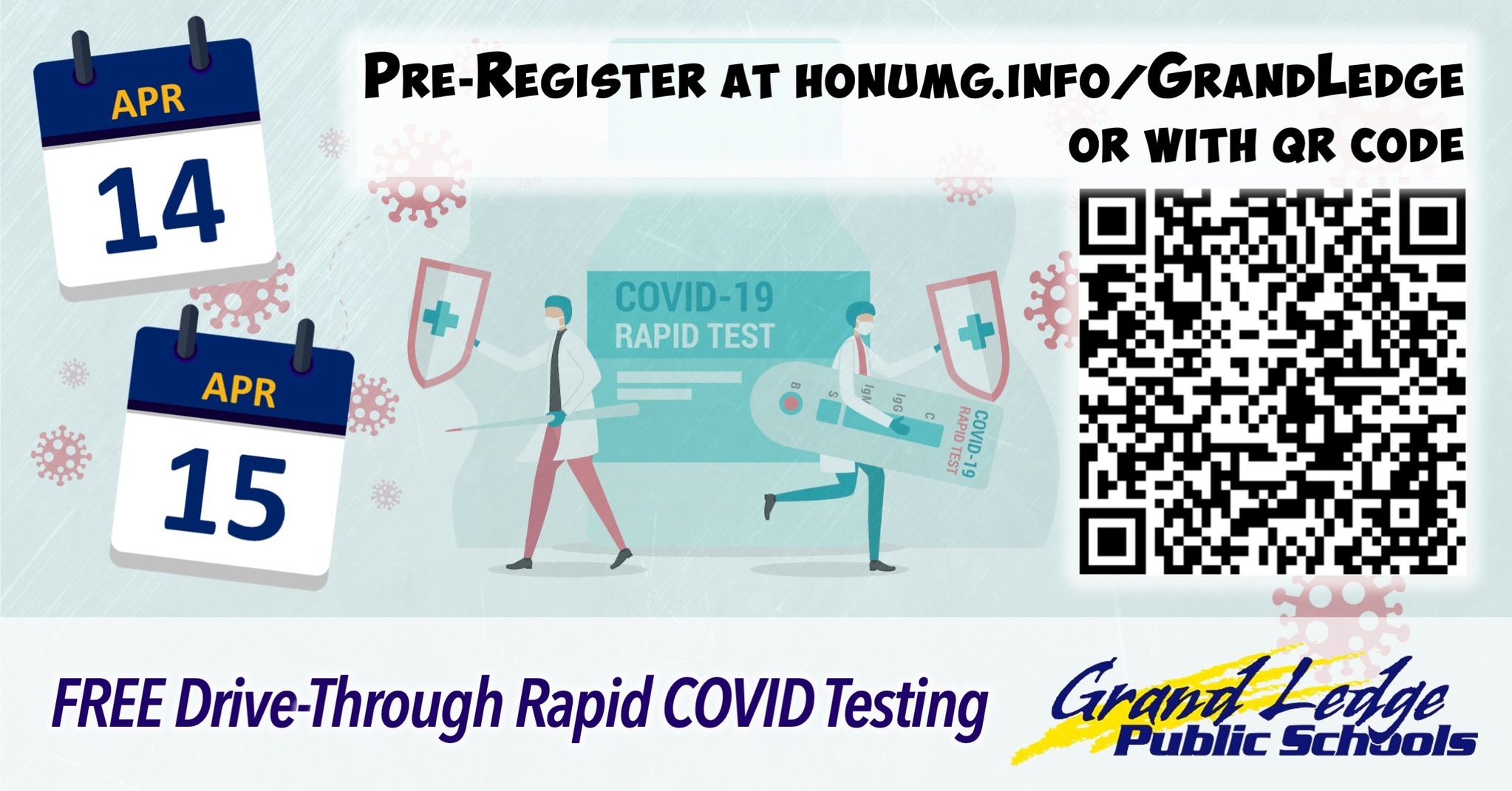 FREE COVID-19 Drive-Through Testing Event
GLPS is hosting another FREE Drive-Through Rapid COVID-19 Testing Event next Wednesday & Thursday (April 14 & 15) from 11:00 a.m. to 7:00 p.m. at the Sawdon Administration Building.
This is a FREE event open to students, staff, and anyone in the community who wants to get a rapid antigen test. Results will be available in 15-30 minutes and eMailed or texted to the testee. If you know of anyone who wants or needs to get tested, they are welcome to come to the drive-through during the hours noted above.
Pre-register for testing at honumg.info/GrandLedge ... it will make things move more quickly at the drive-through testing! This will make sure all the information is in the system, then all you will have to do is arrive and be tested.
If a positive result is received from the rapid testing, you'll get further instructions that direct the person to a facility that provides a more accurate confirmation test.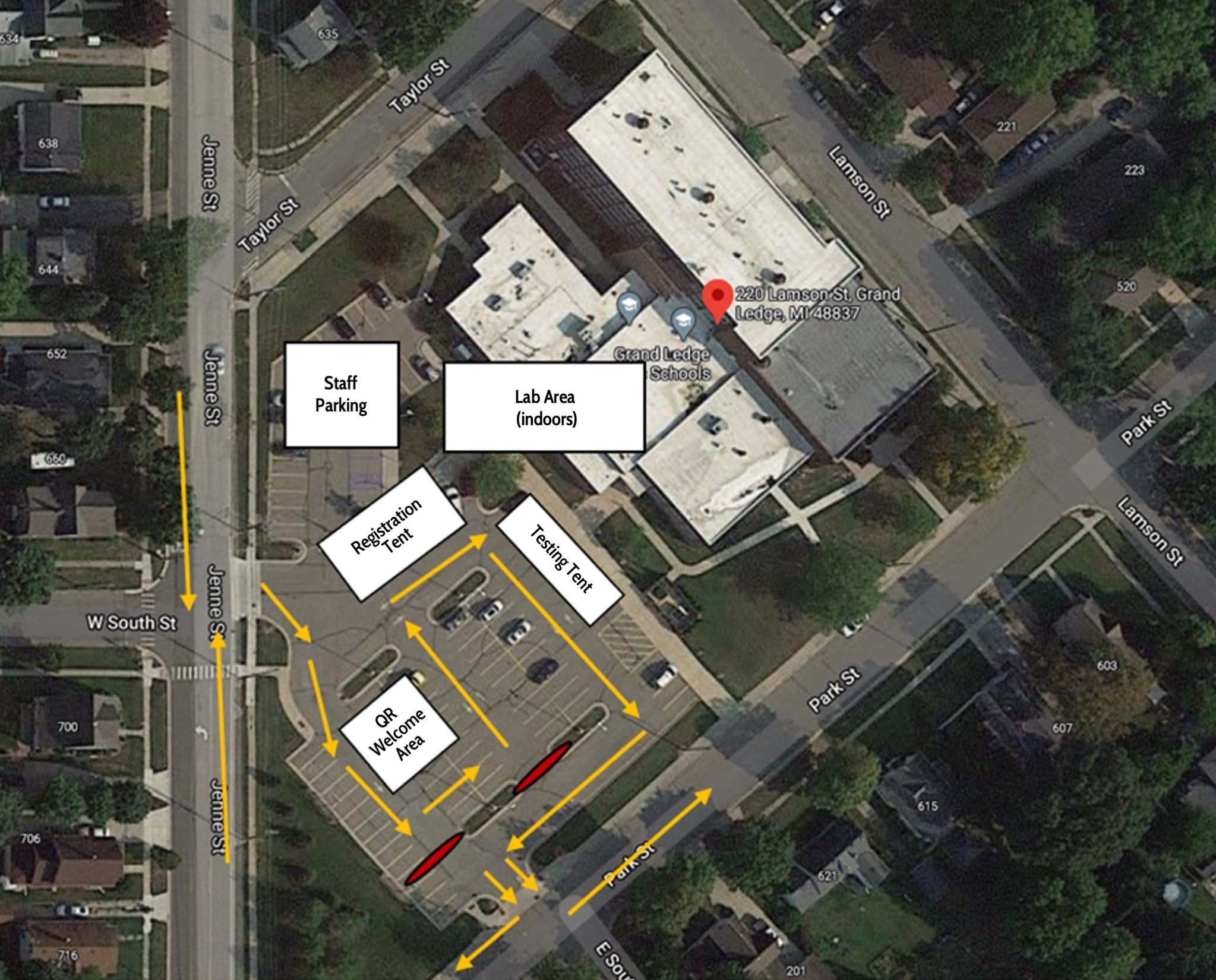 COVID TESTING PRE-REGISTRATION

Please click the link honumg.info/GrandLedge or scan the QR code on your mobile device to begin your pre-registration process. You'll be taken to an online form to fill out, sign electronically on your device, and submit. Completing this will greatly speed up the testing process. If you're unable to complete this, we will complete it with you at our registration tent.
Please provide your correct first name, last name, and date of birth as well as a valid email address. Your results will be sent to your email address and you will need to validate your account by entering in your name (first and last) and date of birth.
Thank you!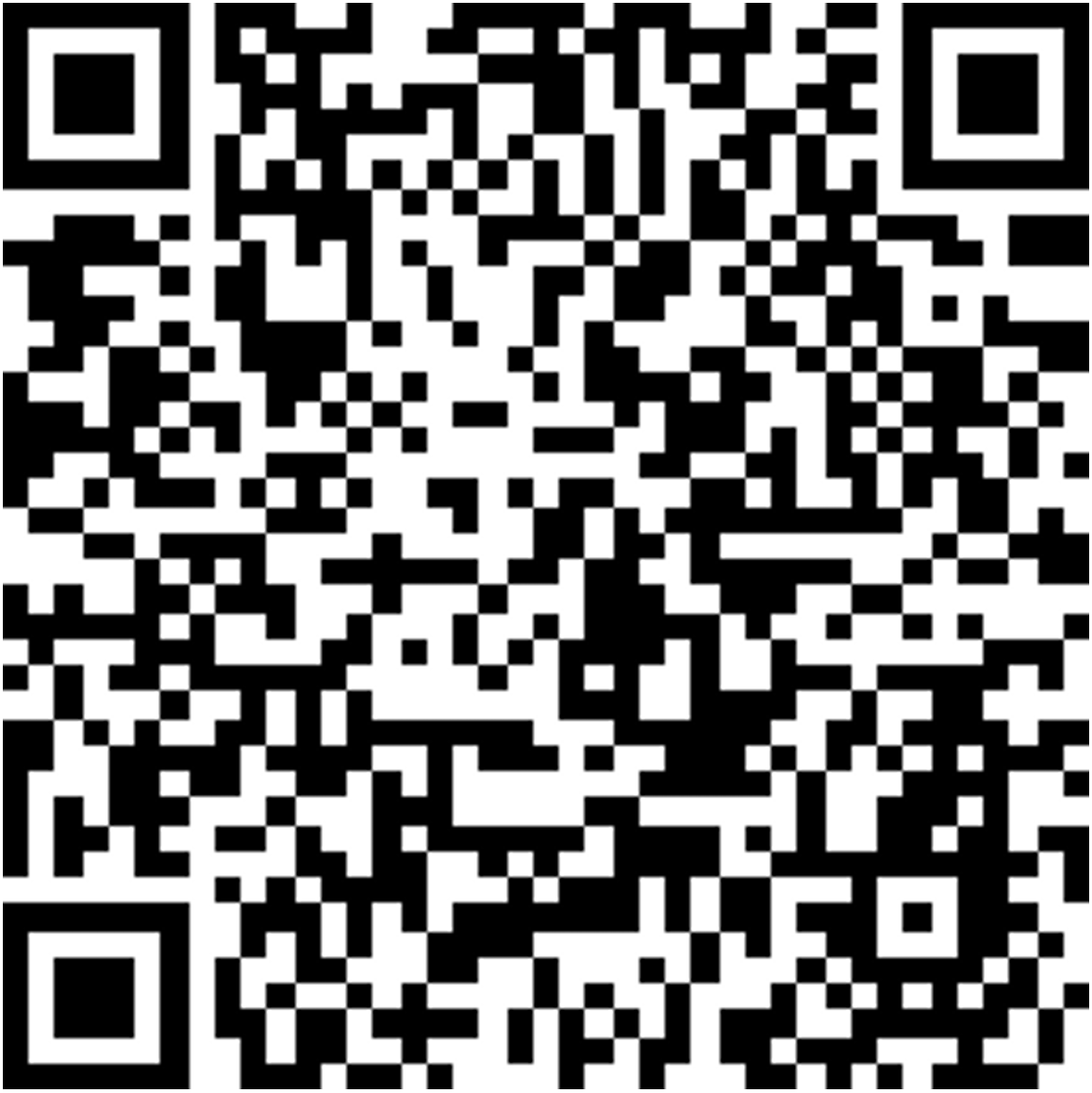 Apple QR Instructions
Open the Camera app from the Home screen, Control Center, or Lock screen.

Select the rear facing camera. Hold your device so that the QR code appears in the viewfinder in the Camera app. Your device recognizes the QR code and shows a notification.

Tap the notification to open the link associated with the QR code.
Android QR Instructions
Open your Camera app and point it steadily for 2-3 seconds towards the QR Code you want to scan.

Whenever scanning is enabled, a notification will appear.

If nothing happens, you may have to go to your Settings app and enable QR Code scanning.

If QR Codes isn't an option in your settings, your device unfortunately can't scan QR Codes natively. But don't worry, this only means you'll have to download a free third-party QR Code reader app from the Google Play store.
What is the process for reporting GLPS-related COVID-19 issues?

Until further notice, please make sure you are communicating all COVID-related illnesses, testing results, exposures, and all related issues to Cindy Brummette, GLPS Health District Nurse, by calling the GLPS Health Hotline for COVID Reporting at (517) 925-5725 or by emailing her at health@glcomets.net. She will work with you, in confidence, and coordinate communication with the Eaton-Barry District Health Department (or another health department). In addition, please communicate accordingly with the appropriate building principal. Thank you.