Mission Statement:
Grand Ledge Public Schools shall provide diverse learning opportunities of exemplary quality to promote distinguished student achievement.
It is an exciting time to be a Grand Ledge Comet!
With the overwhelming support of our community, last November we passed two bond proposals. The first proposal will bring much needed improvements to our buildings and grounds, and will bring top-notch learning experiences to our classrooms. With these improvements, we will be restructuring our schools, which we believe will bring a positive impact to all of our students' K-12 academic experiences. The second proposal will provide improvement to our athletic and fine arts facilities, which will impact a large population of our students and our community members. We are aware that change can be challenging. It is the expectation of the school board that we remain transparent in our communication regarding the construction process to make this a positive experiences for our families.
Grand Ledge has an important place in my heart and I look forward to working with staff, students, parents, administration and the community to make the Grand Ledge Public Schools community the best place to raise, grow and educate your children. I urge you to get involved in our schools by volunteering in classrooms, attending school conferences, PTO and school board meetings, fine arts performances and sporting events.
The Comet Community is one-of-a-kind and one we should all be proud to be a part of!
#proudtobeacomet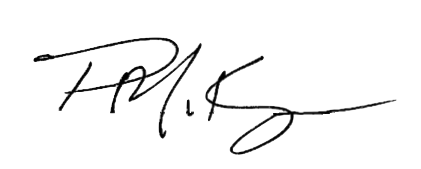 Patrick McKennon, President
Grand Ledge Board of Education