Middle School Swimming & Diving
6th, 7th & 8th Grade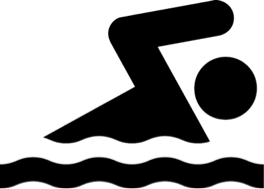 Be A Part of a Fun & Competitive Sport Where All Members Compete!
Coach Shawn Santo
Email: shawn.santo@gmail.com
Students must have a current physical and concussion form filled out on the first day of practice. A physical is considered current if it is dated on or after 4/15/15.
Middles School Swim is sponsored by our local swim club Mid Michigan Hurricane Aquatics. There is no Pay to Play fee to Grand Ledge Public Schools. There is a $150 coaching fee payable to MMA.
No tryouts, students need to be able to swim 25 yards of freestyle and backstroke to be part of the team.
First Practice is Monday 11/30 at 6:30 pm at the GL High School Pool. Parent Meeting is Tuesday 12/1 6:30 pm at the Pool Bleachers.
For more information see the website: www.mmahurricanes.com and click on the Middle school tab.
If you have any questions contact Kevin Ries at: glmsswimming.diving@gmail.com, or Coach Shawn Santo at: shawn.santo@gmail.com