Welcome!
Our focus is on the academic and social success of your student as an ongoing experience. We are continually in the process of identifying the performance of each student through grade level and cross-grade level meetings that are held twice monthly throughout the school year in all areas of core academics.
We promote social growth and responsibility with our Positive Behavior Intervention and Supports Program (PBIS). At Neff Kindergarten we learn our ABCs! Always Do My Best, Be Safe and Care for Others. Have your child tell you all about our ABCs!
Our staff is committed to providing a quality experience in all aspects of education for your child and their future.
Sincerely,
David Averill, Principal
If you are registering your child for the 2016-17 school year please click on the blue rectangle above. Your child should turn five years old on or before December 1, 2016 to attend this year.
Please check back here in February 2017 for the registration for the 2017-18 school year. Your child should turn five years old on or before December 1, 2017 to attend next year.

Lunch Menus
The Food Service Department strives to provide Grand Ledge Public Schools' students with well-balanced, nutritious food choices.
More...

OK2SAY
OK2SAY is a program designed to empower Michigan students, parents, school personnel, community mental health service programs, and law enforcement to share and respond to student safety threats. Click on the Logo to learn more.
More...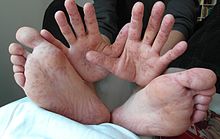 Hand-Foot-Mouth
There have been several confirmed cases of Hand, Foot and Mouth Disease in the GLPS district. Hand, Foot and Mouth Disease is a common viral illness that may affect school age children.
More...
Neff Kindergarten
›

‹

December

2016

S
M
T
W
T
F
S
1
2

Dec 2

9:00 AM to 12:00 PM

Picture Retakes

Neff Elementary

Dec 2

9:00 AM to 12:00 PM

Neff Library

3
4
5
6
7
8
9

Dec 9

2-Hour Early Release for Students

District Calendar

10
11
12
13
14
15

Dec 15

9:00 AM to 10:00 AM

Popcorn Day - Garza and Vue's Class

Neff Elementary

Dec 15

9:00 AM to 10:00 AM

$.25 per bag

Donations accepted! The money all stays in your child's classroom!

6:30 PM to 7:30 PM

PTO Meeting

Neff Elementary

Dec 15

6:30 PM to 7:30 PM

Neff Library

16
17
18
19
20
21

Dec 21

Last Student Day before Holiday Recess - Full Day

District Calendar

22

Dec 22

No Students - Holiday Recess

District Calendar

23

Dec 23

No Students - Holiday Recess

District Calendar

24

Dec 24

No Students - Holiday Recess

District Calendar

25

Dec 25

No Students - Holiday Recess

District Calendar

26

Dec 26

No Students - Holiday Recess

District Calendar

27

Dec 27

No Students - Holiday Recess

District Calendar

28

Dec 28

No Students - Holiday Recess

District Calendar

29

Dec 29

No Students - Holiday Recess

District Calendar

30

Dec 30

No Students - Holiday Recess

District Calendar

31

Dec 31

No Students - Holiday Recess

District Calendar