Welcome!
We welcome you to Wacousta Elementary School's website! Our school community is proud of our educational program and the positive experience that our students are provided each year. Our staff is committed to providing each child with an enriching academic and social experience that meets their various needs.
My office staff and I would be delighted to help you with whatever needs you or your child may have. Our office secretaries, Cindy Zerbe and Theresa Koenigsknecht, are here to help you each day in the main office. Our school counselor, Mrs. Jen Hamers is in our building every Tuesday and Wednesday all day and Thursday in the afternoon. Please give us a call if you have any questions regarding our school.
Sincerely,
Christopher Groves, Principal

OK2SAY
OK2SAY is a program designed to empower Michigan students, parents, school personnel, community mental health service programs, and law enforcement to share and respond to student safety threats. Click on the Logo to learn more.
More...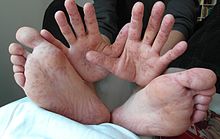 Hand-Foot-Mouth
There have been several confirmed cases of Hand, Foot and Mouth Disease in the GLPS district. Hand, Foot and Mouth Disease is a common viral illness that may affect school age children.
More...
Wacousta Calendar
›

‹

December

2016

S
M
T
W
T
F
S
1
2
3
4
5
6
7
8
9

Dec 9

2-Hour Early Release for Students

District Calendar

10
11
12
13
14
15
16
17
18
19
20
21

Dec 21

Last Student Day before Holiday Recess - Full Day

District Calendar

22

Dec 22

No Students - Holiday Recess

District Calendar

23

Dec 23

No Students - Holiday Recess

District Calendar

24

Dec 24

No Students - Holiday Recess

District Calendar

25

Dec 25

No Students - Holiday Recess

District Calendar

26

Dec 26

No Students - Holiday Recess

District Calendar

27

Dec 27

No Students - Holiday Recess

District Calendar

28

Dec 28

No Students - Holiday Recess

District Calendar

29

Dec 29

No Students - Holiday Recess

District Calendar

30

Dec 30

No Students - Holiday Recess

District Calendar

31

Dec 31

No Students - Holiday Recess

District Calendar
Upcoming Events

iCal Feed