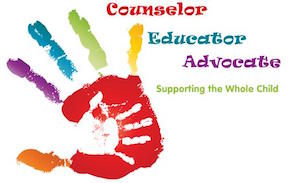 Hi Delta Center Families. This is Amanda Loos, the Delta Center School Counselor. This will be my 4th year at Delta Center and I am so happy to be back this school year.
As a School Counselor, I perform many roles to promote the healthy growth in the academic, social and personal areas of all students. Many of these roles include:
An active participant of the Mutli Tier Student Support (MTSS) team: academic and behavior intervention
Collaboration and consultation with teachers, staff, students, parents, and the community
Coordination of the Hope Mentor program
Assist in crises and emergency situations
Provide resources to parents, students and staff
Student observations
Assist in Comet Club (check in/check out program for students)
McKinney Vento Services
504 plan coordinator
I look forward to making this school year a great year with you and your student(s). You can learn more about my individual and small group counseling and the classroom guidance lessons by tapping the links above.
Please do not hesitate to contact me with any questions, concerns or comments.
Make It A Great Day!