WELCOME!
Our mission at Beagle is to provide our students with a multifaceted education in a safe, supportive environment that builds self-discipline, motivation and excellence in learning. We are committed to making sure your student is safe and achieves academic success.
Beagle's Parent Teacher Organization plays an active role throughout the school year and we encourage you to become a member and support the many activities they sponsor.
We are here to partner with you to make every student a success. Do not hesitate to contact us. Our secretaries, Therese Edgett, Amy Hirschman, and Diane Horanburg (Mrs. H.) are always available to assist you.
Respectfully,
Dawn Kennaugh, Principal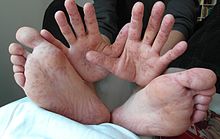 Hand-Foot-Mouth
There have been several confirmed cases of Hand, Foot and Mouth Disease in the GLPS district. Hand, Foot and Mouth Disease is a common viral illness that may affect school age children.
More...

OK2SAY
OK2SAY is a program designed to empower Michigan students, parents, school personnel, community mental health service programs, and law enforcement to share and respond to student safety threats. Click on the Logo to learn more.
More...
Beagle Elementary Calendar
›

‹

December

2016

S
M
T
W
T
F
S
1
2
3
4
5
6
7
8
9

Dec 9

2-Hour Early Release for Students

District Calendar

10
11
12
13
14
15
16
17
18
19
20
21

Dec 21

Last Student Day before Holiday Recess - Full Day

District Calendar

22

Dec 22

No Students - Holiday Recess

District Calendar

23

Dec 23

No Students - Holiday Recess

District Calendar

24

Dec 24

No Students - Holiday Recess

District Calendar

25

Dec 25

No Students - Holiday Recess

District Calendar

26

Dec 26

No Students - Holiday Recess

District Calendar

27

Dec 27

No Students - Holiday Recess

District Calendar

28

Dec 28

No Students - Holiday Recess

District Calendar

29

Dec 29

No Students - Holiday Recess

District Calendar

30

Dec 30

No Students - Holiday Recess

District Calendar

31

Dec 31

No Students - Holiday Recess

District Calendar